Yamamoto Single Tail Grubs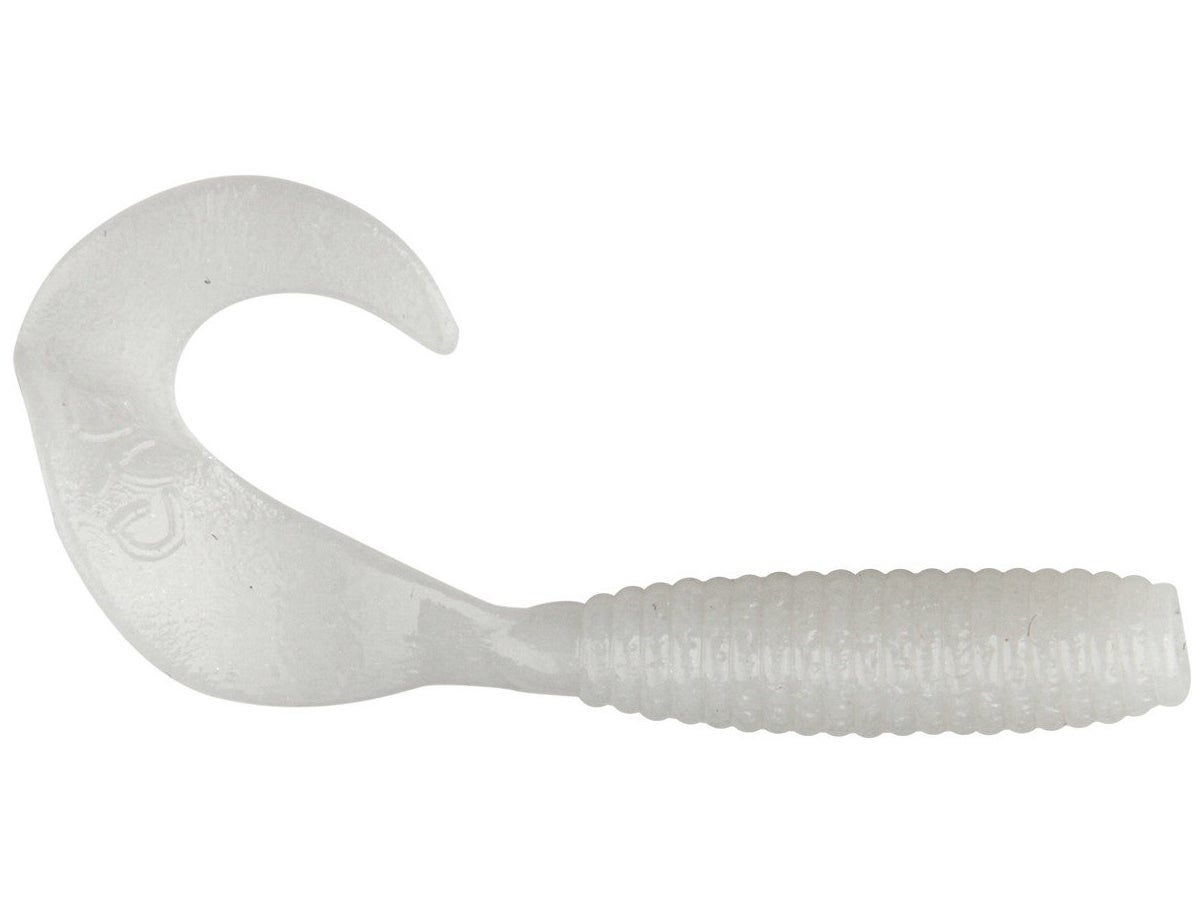 The Yamamoto Single Tail Grubs have been a classic bait for years for a reason. One of the most versatile baits ever created, they can be rigged a variety of ways and catch fish year around. Fish them alone or as a spinnerbait, buzzbait or jig trailer, the Yamamoto Single Tail Grubs have a proven action that fish can't resist.

The 3" 30-series Single Tail Grub is great for really finicky fish. When bass become tight-lipped, the bite-sized 3" Single Tail Grub presents a lively presentation that is too good to pass up.
The 4" 40-series Single Tail Grub catches incredible numbers of small to medium bass, plus the occasional hawg.
The 5" 18-series Single Tail Grub is a chunky little bait that is a compelling baitfish imitator. Its size is great for attracting keeper bass and larger.
The 6" 19-series Single Tail Grub is a wide-bodied versatile bait. The larger tail emits a strong vibration and plenty of strike- provoking, tail-curling action. Its actually a favorite choice of Gary Yamamoto, who likes using it for the bigger presentation it provides.
| | |
| --- | --- |
| Length | Quantity |
| 3" | 20 |
| 4" | 20 |
| 5" | 20 |
| 6" | 10 |
16 Colors
More From Yamamoto Softbaits
Customer Reviews
Comments: Was recently on a great school of 3-5 pounders using a Swinging FAT on an underspin. The bite slowed so I put this 4 incher on the underspin just to see... proceeded to clean house. Caught several over 5. Didn't expect a grub to get the big ones, but it did.
From: Dallas: GA 5/11/15

Comments: AWESOME. They are kind of fragile but that is just the hazard you have to deal with. TIP: take them off your bait if you are using them on a hook (jig, darthead, blade, etc) or you may find it rusts during storage. They are loaded with salt, homie.
From: Jay6: USA 5/29/14

Comments: This is a great grub. Straight retrieve, hopping it, I even put it on the back of a Football head jig and had success with it. Very versatile.

From: Drew
Comments: These catch fish! This grub in a light color has caught so many fish in areas I never can get anything going. I suggest this item as a back up if nothing is working. The action drives the bass and other fish crazy!

From: Tyler: Walden,NY USA

Comments: The 6-inch grub is a great stand alone bait. Pick the color of choice for your lake, place it on your favorite jig head and get ready for some bites. I recently witnessed a bass mouth a plastic worm then spit out immediately. When I replaced the worm with the grub, the abundance of salt and the tail action produced the solid bite that I had missed with the worm just minutes earlier. Great baits from Yamamoto: loaded with salt, good sink rate, great tail action. Some may feel it isn't durable enough, but these baits catch fish.

From: Rudy: Fresno Area, CA

Comments: Perfect trailers for a swimjig.

From: Ron: Trabuco Canyon, CA

Comments: Great 4" softbait - simple cast and retrieve lures both small and largemouth bass. Gary Yamamoto makes them incredibly lifelike and endows each with an excellent sink-rate. Surprisingly durable for their size and softness. Always have a pack at the ready!

From: R: Boston, MA

Comments: Nice action on the retrieve and the tail is long enough to impart it on the drop. One complaint is the 5" grubs have a short stubby body and there are times I like grubs with a lot more profile. And, also like other Yamamoto products they do not have any durability. I tried them as an alternative and while I had some success, there are better options.

From: Nathan: Toronto, Ontario

Comments: This has always been a killer bait in Southern California, texas rigged 5inch or split shotted 4inch on 4lb catches limits and TOADS but one bait only = one fish so make sure u buy a couple bags of em ; )

From: Kevin: SoCal

Comments: MY FAVORITE BAIT EVER-THIS IS A CANNOT MISS BAIT.IVE CAUGHT VERY BIG BASS ON THE 6 INCH GRUB--ONE BASS 7LBS 8OZ--2ND BASS 5LBS 11OZ.ONLY THE LUNKERS HIT THIS. GO WITH THE BLACK---BEST KEPT SECRET TILL NOW.

From: Kevin: Miami, FL

Comments: These are the best grubs on the market PERIOD!!!!!!! When the bite is slow, put on a 3 or 4 inch grub and i bet you start getting bites.....I know i do!

From: Gene: Albany, NY