Yo-Zuri 3DB Series Popper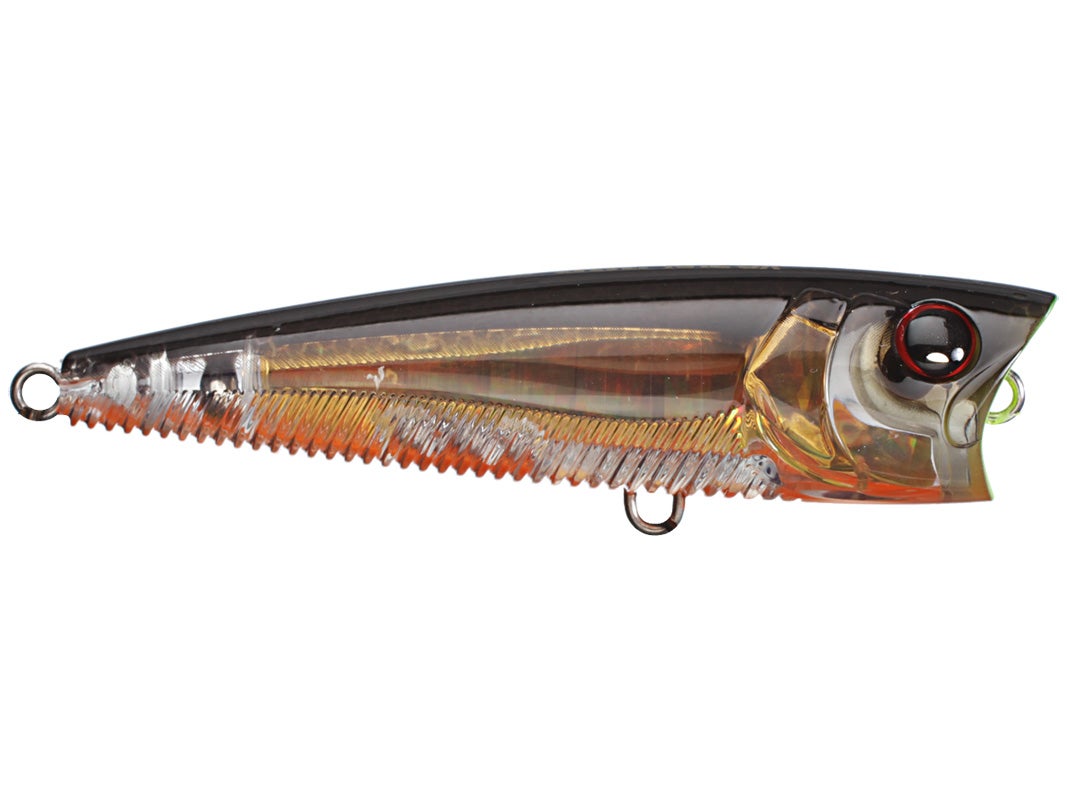 Delivering a unique splashing and flashing action, the Yo-Zuri 3DB Series Popper draws bass' attention towards the surface without a doubt. The Yo-Zuri 3DB Series Popper features a concave mouth adorned with a special dimple inside of the concave. This design creates two different types of splash – one is a concentrated, far-reaching stream, and the other is a wider, shallower burst.
Internally, the Yo-Zuri 3DB Series Popper is fitted with a blinding 3D Prism that emits tons of flash to replicate the erratic nature of an injured baitfish. In addition, the belly of the Yo-Zuri 3DB Series Popper utilizes Yo-Zuri's patented wave-motion ribbing to produce far-reaching vibrations. Especially effective with a walk-the-dog and stop-and-go retrieve, the Yo-Zuri 3DB Series Popper rests horizontally on the pause for the best possible presentation. Complete with razor-sharp VMC round-bend trebles, the Yo-Zuri 3DB Series Popper produces tons of attraction at the surface that no bass can resist.
| | | | |
| --- | --- | --- | --- |
| Yo-Zuri | Length | Weight | Class |
| 3DB Series Popper | 3" | 3/8oz | Topwater |
14 Colors
More From Yo-Zuri Topwater
Customer Reviews
Comments: This is an excellent popper. Was very impressed by the detail and quality hooks. Smallie killer!
From: Cobo: USA 8/30/16

Comments: This is a high end popper, make no mistake but it can do 2 different techniques. It sits on the water flat and has a second, small cup in the mouth, this allows the popper to be walked and spit water like a splash-it or Yellow magic. The other way to use it is just like the regular Pop-R, and that is a chug and stop retrieve which makes a loud sound and move a lot of water. The prism colors look natural in the water and it gets big bites, one of the best poppers I ever used
From: Big D: PA 12/27/15
Comments: I picked up the prism frog at the Classic. the color and design looks highly realistic. Components are top notch. Haven't had a hit yet, but it seems to be a nice lure.
From: Larry: USA 4/16/14