Yo-Zuri 3DB Series Wakebait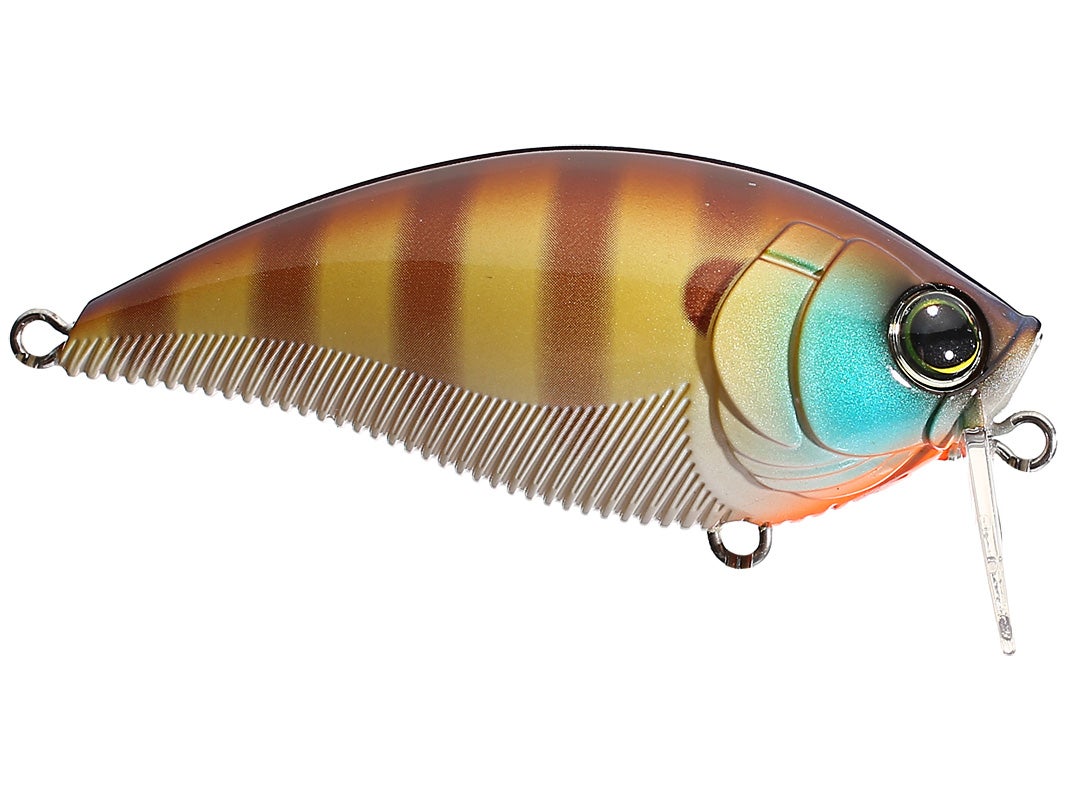 The Yo-Zuri 3DB Series Wakebait delivers a tantalizing surface and sub-surface presentation. It's extra wide wobbling action makes it look like a wounded baitfish struggling along the surface, calling to bass lurking below in search of an easy meal.
Featuring Yo-Zuri's patented 3D Prism finish and Wave Motion Technology, it creates a lifelike flash and realistic appearance to fool even the most finicky bass. Available in a range of colors, the Yo-Zuri 3DB Series Wakebait has what it takes to generate blow up after blow up.
| | | | | |
| --- | --- | --- | --- | --- |
| Yo-Zuri | Length | Weight | Depth | Class |
| 3DB Wakebait | 2-3/4" | 9/16oz | 0-0.5ft | Floating |
13 Colors
More From Yo-Zuri Topwater
Customer Reviews
Comments: very versatile bait...hold your rod up high and it's like a surface swimmer (not walking the dog, but creating a wake the fish can't miss, which i like cuz it's different from walking...) and it'll get under the surface to a foot to keep it above any entanglements...i throw 99% topwaters, and when i'm not i throw this before i try anything else...apparently i like ghost shad, cuz i've got most my lures in that color (or lack of, lol)
From: Bill: Round Rock 1/30/17
Comments: I got the Prism Sexy shad color, I was pretty stoked when i first got it because it seems like an awesome bait. I took it to an extremely pressured creek and a fish blew up on it on the first cast, got both trebles in him. The action is very good, i find you have to start off reeling extremely slow before you can really get it going. It will work right under the surface too. Overall I really like this bait, and would recommend it to anybody.
From: Cody Winters, CA 11/22/16
Comments: I've used these for several months now. Have found that the bass usually hit these pretty hard. Have caught up to 5lbers on them & the hooks are plenty sharp & strong. Have not had to replace any of them. They come in effective colors, too. A personal fav of mine is Prism Sexy Shad. They don't cost too much, either.
From: Timothy: Dallas, TX 8/27/16

Comments: Best wake bait I own if you're fishing anything super shallow & the fish are chasing this is the bait for you. You can slow wake it at the top or get it up to a foot below the surface. Bass crush this bait. Hooks don't need to be replaced still super sharp after 50+ fish on one bait. Perfect wobble action. Runs perfectly true. All together great bait!
From: Drew: Chesapeake, VA 12/10/15