Yum Money Craw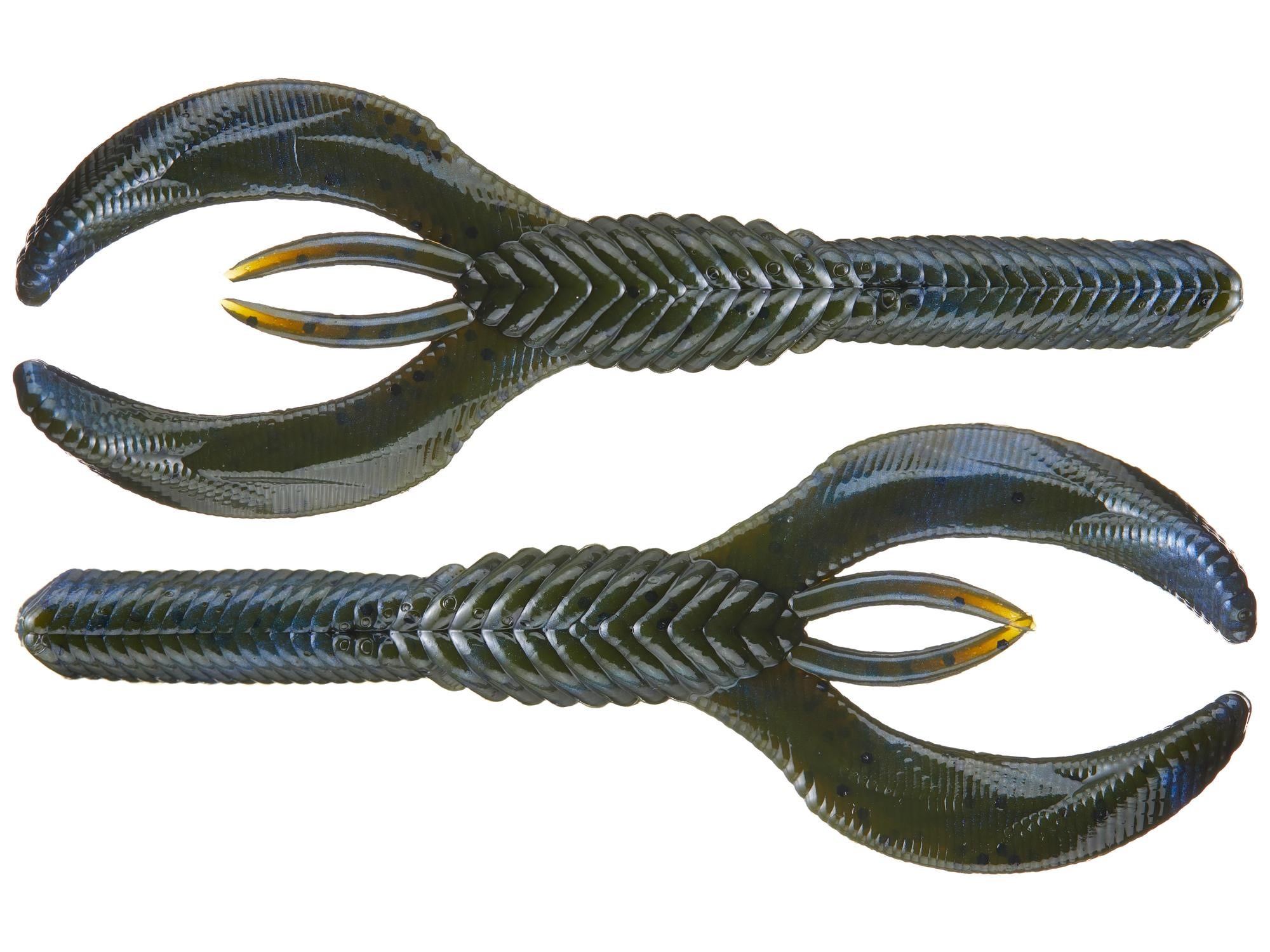 The Yum Money Craw is an exiting crawfish imitator that will get the fishes attention. The Base color of the Money Craw is injected into the mold and then after the Money Craw has cooled the bait is hand painted to give this craw some of the most exciting color patterns you or the fish have ever seen. The slender body profile make the Money Craw an ideal bait for standard Texas Rigging as well as for a jig trailer. The claws of the Money Craw are slender near the body, but then bulk up near the tips which cause the Money Craw to have a slow and erratic descent. The Money Craw is a unique addition to Yum's soft bait line up and will surely be a must have for every angler.
| | |
| --- | --- |
| Length | Quantity |
| 3.75" | 6 |
8 Colors
More From Yum Craws And Creatures
Customer Reviews
Comments: I used the Bama Craw and the Cajun Neon on a 3/0 owner weightless when I ran out of KVD flukes. Killed when skipped on the bank and under docks. The 3.75" has just enough weight to skip and the claws have great action. I wish TWH carried the 4.75.
From: Paul: TX 10/22/15
Comments: I tried this craw last week on the river because I was curious as to the action of the bait as described by Alton Jones. I fish a jig 70% of the time and I found the action to be impressive! I caught several fish of all sizes that seem to hit the bait on the fall. I used this bait as a trailer on a jig. I will be trying this craw again!

From: Al: Cecil, AL