Z Man Flappin Crawz 6pk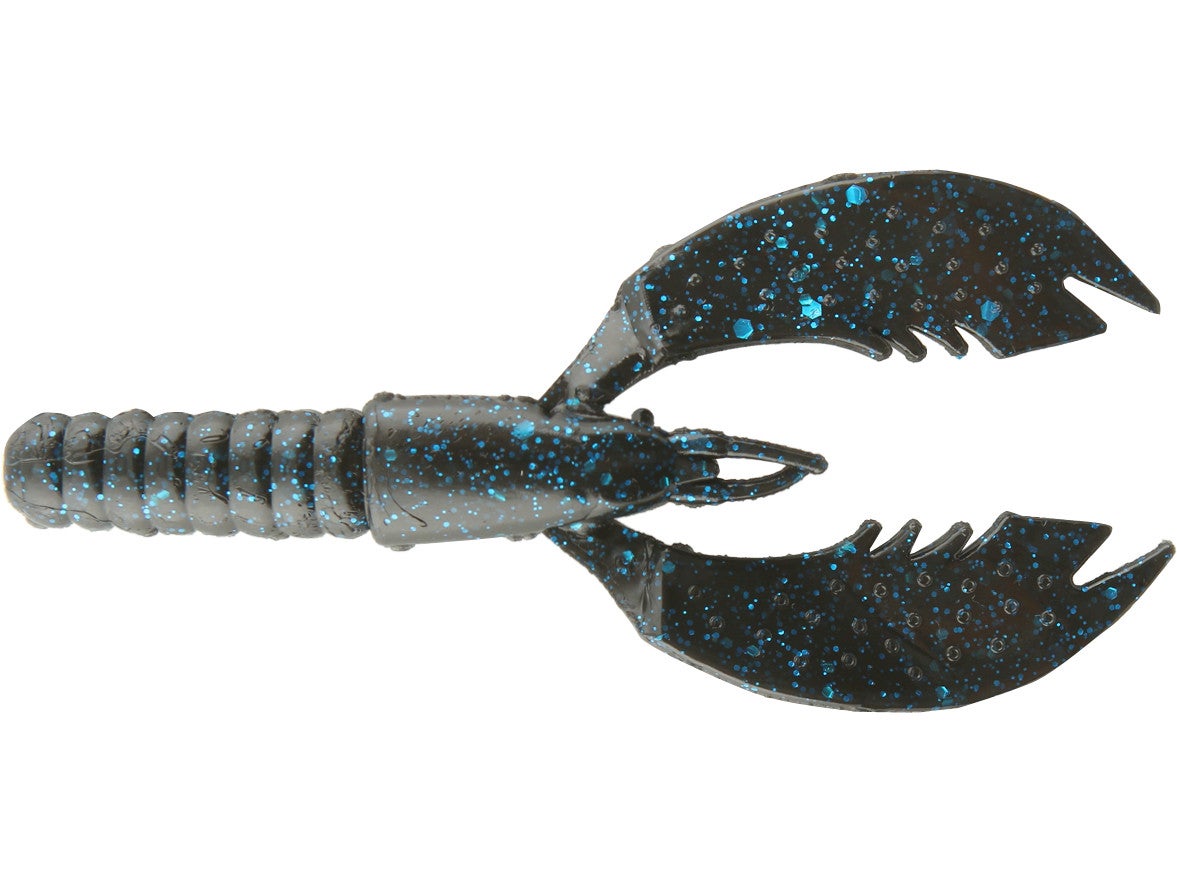 Incredibly lifelike, the Z-Man Flappin Crawz feature Z-man's proprietary Elaztech composition, which is naturally buoyant. This allows the bait to float up off the bottom as soon as it comes to rest and realistically mimicking a crawfish's natural defensive position. A great choice as a jig trailer or flip bait, the Flappin Crawz are versatile, heavy cover baits that also produce an enticing action and vibration. Z-man's proprietary Elaztech material is also 10x tougher than other soft plastics to resist nicks, cuts and tears better than any other baits on the market. Available in a variety of colors, the Z-Man Flappin Crawz are some the best craw baits money can buy.
For on the Water Pro Tipz for fishing the Z-Man Flappin Crawz from Bassmaster Elite Series pro, Luke Clausen - click on the Product Video icon below the main image.
Do not mix Elaztech baits with standard plastic baits.

10 Colors
More From Z Man Craws
Customer Reviews
Comments: I was excited to get these. When I got them out of the package every one of the baits were torn. I will probably not buy anymore until this is fixed.
From: John: Tennessee 1/31/17
Comments: Durability is awesome, and the claws stand up in the defensive posture. As a jig trailer, the action is muted. Same complaint as others, many pack arrive with claws completely detached, and/or torn. Quality control is sub-par. Though, I haven't had this issue with the Turbo Crawz or the Punch Crawz.
From: Paul: Pawtucket, RI 7/31/15

Comments: I have a bunch of z-man products and never had a problem with them until I bought these flappin crawz. Like everyone else has said, the claws are the weak link. In the six pack I received, three of the baits had the claws torn off. Two were mostly torn off and one was decent. Pretty good action, but expensive for only one useable lure. I will not buy these again until z-man fixes this.
From: Matt: CA 3/8/15

Comments: I love the action of this bait, when texas rigged the bait will stand straight up and the claws will move just with a shake of the line. The durabiltiy is good if you can get a bait out of the package that is not already missing a claw. Just like the other reviews the plastic that connects the pincher to the body is the weak point. I hope they fix this problem because they are some really good baits.
From: Dan: LA 5/10/14

Comments: Like Z-Man products. Great durability but like some of the other reviews, when you get a pack of these and 2 of them are missing claws cause they tore at the body, kinda sucks. Lucky the other 4 will last longer then most plastics. Think they need to re-due the design at the attachment point on the body or Z-Man needs to come out with their own line of product for their baits since Mend-It doesn't work on these either. Still use these but the punch craws last way longer and gonna try the new bait they just released.

From: William: Long Beach CA

Comments: First off , I love the durability of z man baits . They are the only soft plastics I fish since they expanded their line. The flappin craw was my favorite ,but the poor design kills me. Right where the claw meets body is really weak

From: Dave: Columbia MD

Comments: Wildly inconsistent where the arm meets the body, too thin and some have air bubbles making them really weak .Dont get me wrong I love the design ,but I have a hard time making one last the whole day. I can fish the punch craw for several days literally .

Comments: Great baits. Has the action of an paca craw and can handle tons of fish. I bought 6 packs!

From: Shane: IA

Comments: I've been very impressed with these new baits. They are very versatile and also very durable. I love the Paca and Rage Craws, but I hate losing a claw after 1 or 2 fish. I have yet to lose a claw on these Flappin Crawz, and they have very good action. They are also very buoyant, which can be an advantage to slow down the fall on a jig, and also the claws float up in a bass' face. The bodies are solid, and can be rigged on a Texas rig, shaky head, or trimmed any length for a jig trailer, which is my favorite way to rig them.

From: Casey: Topeka, KS

Comments: These baits need to be redesigned the claws tear off way way too easy. I love z man baits I can fish one bait for several days or ten to twenty fish

From: Dave: Columbia, MD