Z Man Flappin Crawz 6pk - $3.99
Incredibly lifelike, the Z-Man Flappin Crawz feature Z-man's proprietary Elaztech composition, which is naturally buoyant. This allows the bait to float up off the bottom as soon as it comes to rest and realistically mimicking a crawfish's natural defensive position. A great choice as a jig trailer or flip bait, the Flappin Crawz are versatile, heavy cover baits that also produce an enticing action and vibration. Z-man's proprietary Elaztech material is also 10x tougher than other soft plastics to resist nicks, cuts and tears better than any other baits on the market. Available in a variety of colors, the Z-Man Flappin Crawz are some the best craw baits money can buy.
For on the Water Pro Tipz for fishing the Z-Man Flappin Crawz from Bassmaster Elite Series pro, Luke Clausen - click on the Product Video icon below the main image.

Comments: Great baits. Has the action of an paca craw and can handle tons of fish. I bought 6 packs!

From: Shane: IA

Comments: I've been very impressed with these new baits. They are very versatile and also very durable. I love the Paca and Rage Craws, but I hate losing a claw after 1 or 2 fish. I have yet to lose a claw on these Flappin Crawz, and they have very good action. They are also very buoyant, which can be an advantage to slow down the fall on a jig, and also the claws float up in a bass' face. The bodies are solid, and can be rigged on a Texas rig, shaky head, or trimmed any length for a jig trailer, which is my favorite way to rig them.

From: Casey: Topeka, KS

Comments: These baits need to be redesigned the claws tear off way way too easy. I love z man baits I can fish one bait for several days or ten to twenty fish

From: Dave: Columbia, MD

***Note: If you have questions about this product or need assistance with an order please email your questions to info@tacklewarehouse.com
View Large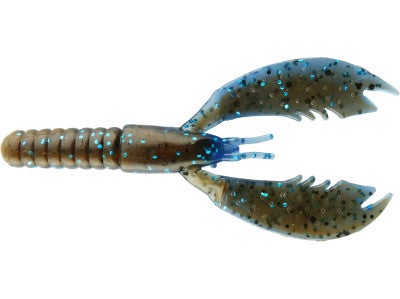 10 Available Colors