Z Man Flip-N-Cast Jig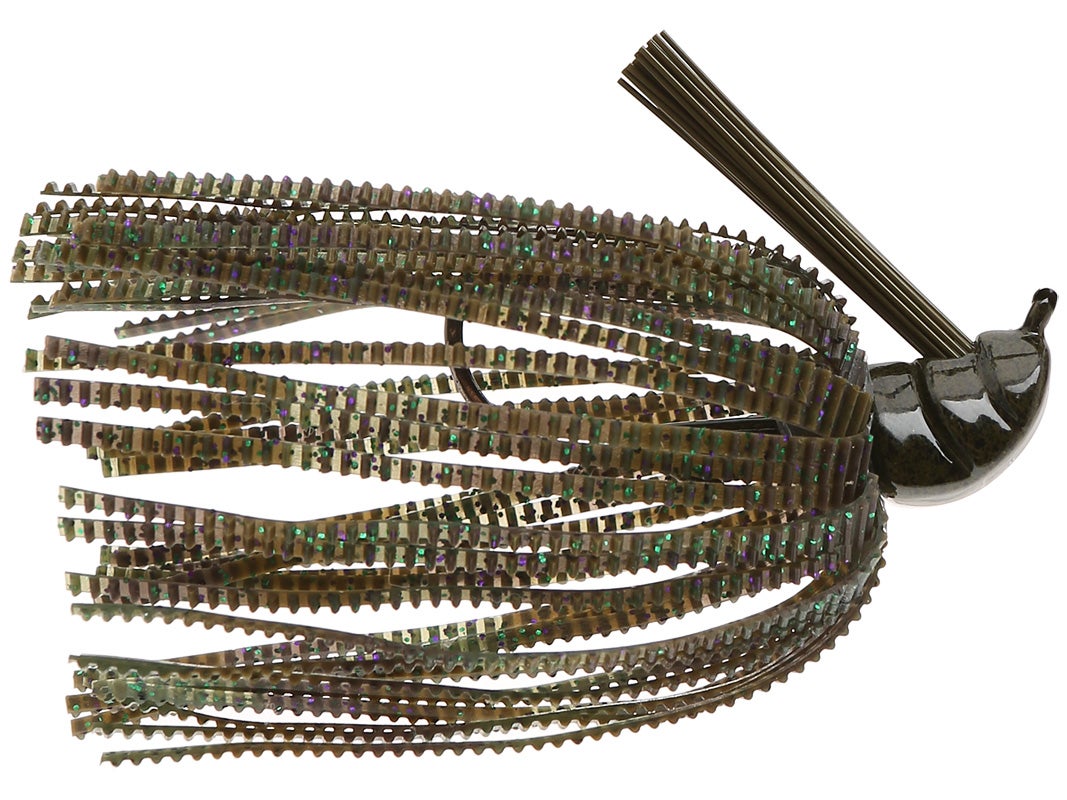 Under docks, around heavy cover, and in open water, the Z Man Flip-N-Cast Jig combines a unique head shape with Z Man's innovative Z-Tex textured skirting to absolutely terrorize bass. Covered with ridges all along the head and the skirting, the Z Man Flip-N-Cast jig moves plenty of water and has a very noticeable presence, even in darker, sub-vegetation environments and shady dock undersides.

Built to skip with accuracy and from a distance, the Z Man Flip-N-Cast Jig features a rounded bottom that helps it skim along the surface and into the strike zone with ease. Additionally, the head shape and premium weedguard also allow the Z Man Flip-N-Cast Jig to slide in-and-out of cover with minimal hang-ups. Armed with a razor-sharp Mustad Ultra-Point hook, the Z Man Flip-N-Cast Jig delivers versatile performance that makes it stand head-and-shoulders above all the rest.
6 Colors
More From Z Man Jigs
Customer Reviews
Comments: Great Jig! I just bought this jig about 3 weeks ago and all I can say is good things about this jig. I had purchased the 1/2 oz Okeechobee craw color and it looks amazing in the water with a green pumpkin zoom craw on the back, ive only caught 1 fish on it so far but it was a quality fish. I will be buying more and the skirt on this thing looks amazing it gives some commotion in the water with the little ribs on the skirt.
From: Luke C: Lake Wylie, Sc or NC 12/5/16
Comments: I absolutely love this jig, attached to a big creature bait it looks great in the water. I've caught dozens of bass over 5 pounds in places where no one could get a bite!
From: Trevor: Austin, TX 2/24/15