Z Man Scented Paddlerz 5pk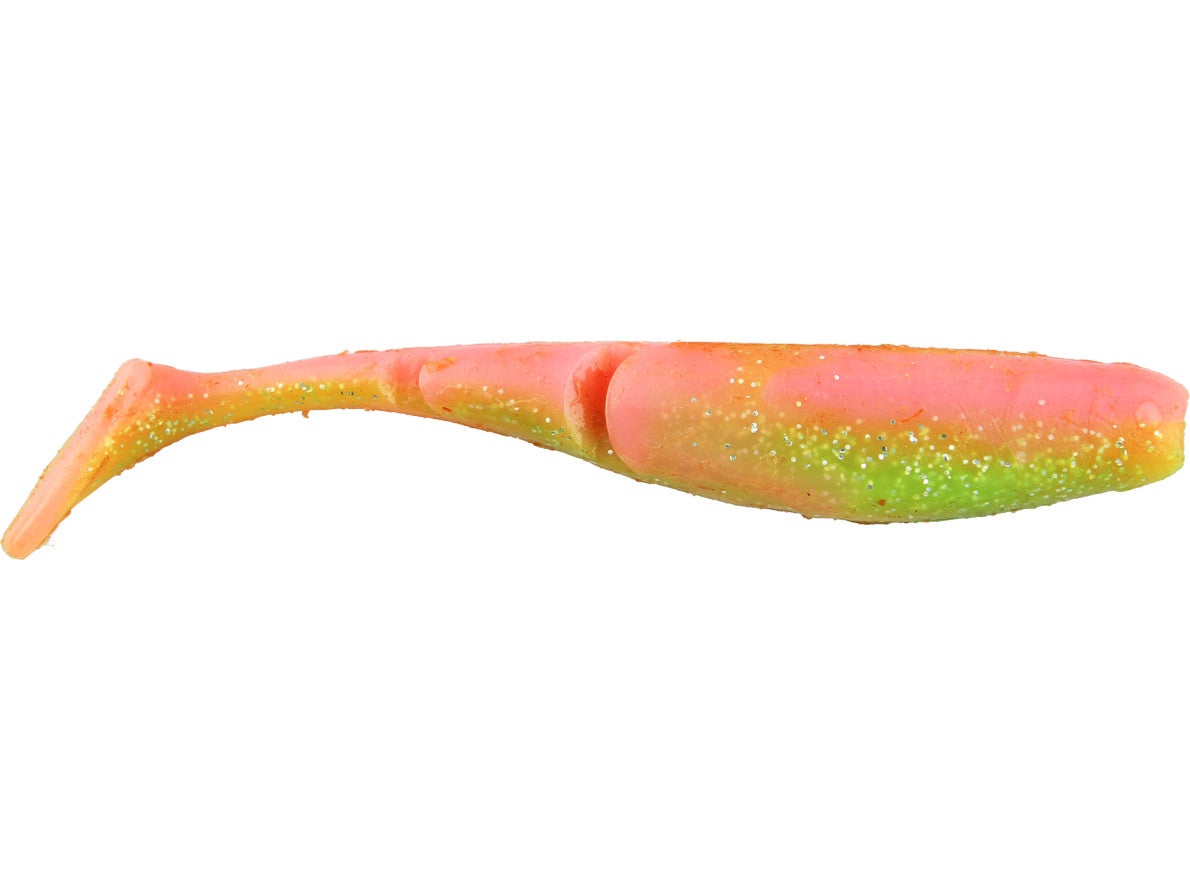 Infused with 100% natural baitfish scent - not a lab formulated imitation - the Z-Man Paddlerz trigger more strikes, longer holds and more positive hook sets. Unlike other scented baits that tend to be stiff and lifeless, the Z-Man Paddlerz also feature Z-Man's 10x tough Elaztech plastic construction so they remain incredibly soft, buoyant, and lifelke. Slow roll them on the bottom with a weighted swimbait hook, burn them weightless across the surface like a wakebait, or twitch them like a jerkbait, the Z-Man Paddlerz feature segmented bodies and thin tails that perform on fast or slow retrieves and everything in between.
What separates Elaztech plastics from other soft plastics is their life-like action, natural buoyancy and unmatched durability. Elaztech baits not only look great, they are also up to 10X tougher than other plastics. They resist nicks, cuts and tears, and that means you're likely to catch a lot more fish on Elaztech before having to replace them.
For some On the Water Pro Tipz from Bassmaster Elite Series pro, Luke Clausen on fishing the Z-Man Paddlerz - click on the Product Video icon below the main image.
Do not mix Elaztech baits with standard plastic baits.

| | |
| --- | --- |
| Length | Quantity |
| 4" | 5 |
| 5" | 5 |
12 Colors
More From Z Man Swimbaits
Customer Reviews
Comments: Awesome Bait with a weighted jig head. Cought a nice 4 lb Snakehead and a 2 lb bass witht the same one. The Snakehead broke the hook but not the bait. Great action, swims perfect. Pearl color kills it down here.
From: Zyon: FL 12/28/15
Comments: Rig these on Gamakatsu EWG weighted superline 3/0 or 4/0 hook. Keep in mind they are buoyant, so go with a little heavier weight than normal. Great natural looking swim action and wobble. Catches Bass like all get-out. Use it fish after fish. Practically indestructible. Get you some of these Bad BoyZ!
From: A.J.: Rhode Island
Comments: Good for speckled trout, like the action

Comments: This bait is amazing I caught 10 bass in the first 2 hours of using them they are really tough so you do not go thru so many plastics. They are well worth the money I highly recommend them.

From: Sara: Brandon, FL