Z Man Pop Frogz 4pk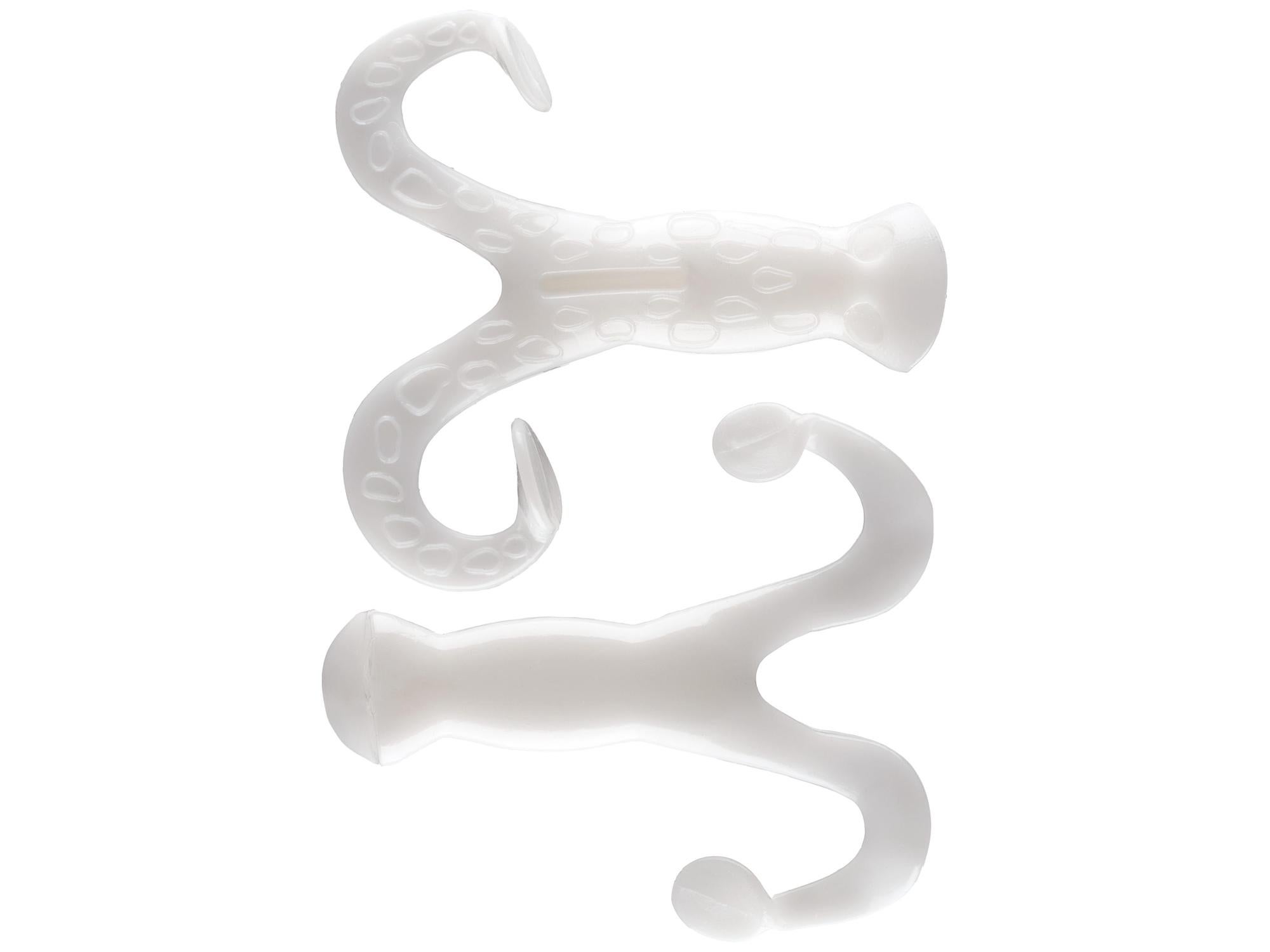 There are few topwater baits that can match the lively topwater action and performance of the Z Man Pop Frogz. They pop, gurgle and push water with each twitch of the rod, and on a steady retrieve they deliver a lively paddle-foot swimming action. Their narrow profile also allows you to walk them easily along the surface for a different look. Like all Elaztech baits, the Z Man Pop Frogz are extremely buoyant, which allows them to maintain a horizontal profile on the water's surface - even when rigged with big hooks. Available in a range of colors, the Z Man Pop Frogz also have the durability to withstand multiple blow ups and keep chugging.
What separates Elaztech plastics from other soft plastics is their life-like action, natural buoyancy, and unmatched durability. Elaztech baits not only look great, they are also up to 10X tougher than other plastics. They resist nicks, cuts and tears, and that means you're likely to catch a lot more fish on Elaztech before having to replace them.
Do not mix Elaztech baits with standard plastic baits.
6 Colors
More From Z Man Frogs
Customer Reviews
Comments: This is a nice bait. The action is ok as long as it lands the correct way. Just a heads up, if you order the 6 inch you only get three not four.
From: Mike: Vacaville, CA 5/20/15

Comments: The 6 inch Z Man Pop Frogz are the official Elaztach giant soft body frog! Able to hold a snelled 6/0 Gamakatsu EWG Monster Hook on the surface with ease. Walking the dog, dead sticking over pockets, popping, or skittering this bait gets attention fast. Fish this lure early in the morning, or on cloudy, windy days over grass and pads. This is the largest plastic frog that I have seen, but the fish don't seem to care! Fishing this bait is like asking, "Largemouth bass want to come out and play?"; and the fish response, "Of coarse I do!".
From: William: Thomaston, GA 3/17/15

Comments: The Z-Man Pop Frogz is the most versatile bait I've ever used. It will pop, skitter, wake, and if by chance it lands upside down and you pull it, it will dive. That's versatile! Additionally, it's made of Elaztech which means it can take a beating, even from the snakeheads down here in SoFlo. And one other thing... it will never fill up with water because Elaztech is naturally buoyant. Sized perfectly to fit a 5/O Gami offset EWG. I've caught many bass on this one. It's a keeper.

From: Frank: Pompano Beach, FL, USA