Z Man Punch Crawz 6pk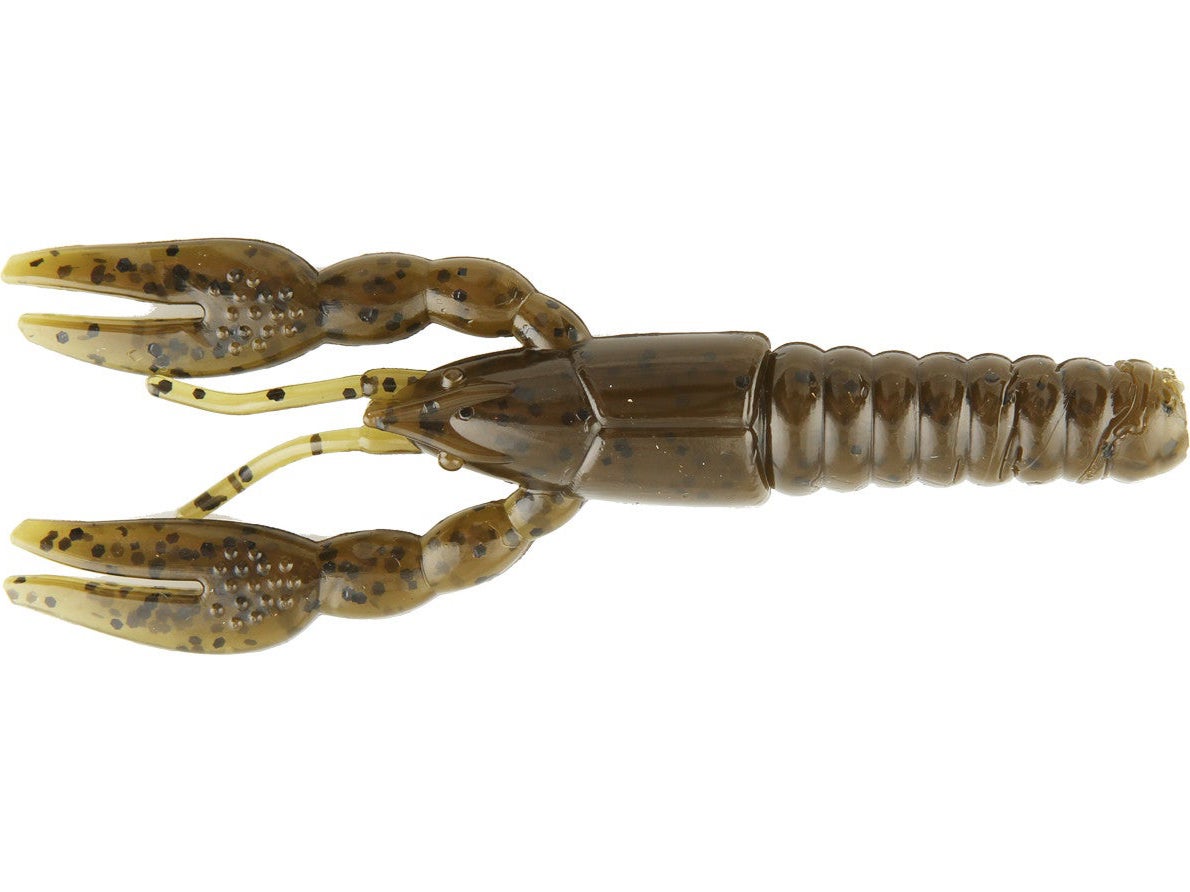 The Z-Man Punch Crawz feature a compact, streamlined design that effortlessly penetrates grass mats and other thick surface cover without hanging up. When at rest, their buoyant claws float up every time to mimic the defensive posture of a crawfish and drive bass crazy. Available in a variety of proven colors, the Z-Man Punch Crawz are ideal finesse jig trailers that also really shine on a heavy gauge flipping-style hook or a shakey head.
What separates Elaztech plastics from other soft plastics is their life-like action, natural buoyancy and unmatched durability. Elaztech baits not only look great, they are also up to 10X tougher than other plastics. They resist nicks, cuts and tears, and that means you're likely to catch a lot more fish on Elaztech before having to replace them.
Please note that the Punch Crawz length maybe shorter than the manufacturer provided length.
Do not mix Elaztech baits with standard plastic baits.

11 Colors
More From Z Man Craws
Customer Reviews
Comments: By far the best craw I have ever used. It floats extremely well so on the back of a shakeyhead or a jig its unbeatable. Great value also. Need more colors! White, browns maybe a gray too.
From: Bear: Massillon, OH
Comments: Not exactly 4 inches as advertised. I measured about 3 7/16, a little under 3/5 inches. Still a Great crawfish and it is super tough. Great trailer for finnese and football jigs because of the smaller profile. Great bait Z Man, just not the right measurements.

From: Austin, Texas
Comments: Put one of these in gren pumpkin in the back of a green pumpkin mini mop jig, lights out.

Comments: I love these baits ,Ive been waiting a long time for Z Man to come out with a good craw. These are super tough and last for the whole day. One thing I would change, I would make the claws bigger but still a great bait.

From: Dave: Columbia, MD

Comments: O.K. Folks here is the trick. A 1/2 oz. pepper jigs tungsten punch jig with a Gamakatsu 3.0 red braided line hook rigged with the Z-Man punch Crawz. Slather it with hot sauce attractant. Pitch this to your target on 25lb. floro-carbon and shake gently. Just be sure to hang onto the fishing rod firmly. p.s. Oh! I forgot to mention, this is not a small rig. This gets the big ones interested.

From: L.J.: Sac., CA