Z Man Saw Tail WormZ 6pk - $3.99
Unlike other worms that sink and lay flat on the bottom when at rest, the salt-impregnated Z Man Saw Tail WormZ float up off the bottom and move enticingly - triggering big bass to strike. Perfect for Texas or Carolina rigging, they entice strikes when ordinary worms don't warrant a look. Available in a variety of colors, the durability of the Z Man Saw Tail WormZ 10X Tougher ElaZtech composition means you'll get more mileage from every bait.
What separates Elaztech plastics from other soft plastics is their life-like action, natural buoyancy and unmatched durability. Elaztech baits not only look great, they are also up to 10X tougher than other plastics. They resist nicks, cuts and tears, and that means you're likely to catch a lot more fish on Elaztech before having to replace them.
Do not mix Elaztech baits with standard plastic baits.
Comments: this is a great carolina rigged bait

From: Brandon: PA

Comments: This worm is VERY close to one I used to fish that isn't made any more. But that worm wasn't made out of stretchy stuff like this one. Well, I am back from fishing today and it works just as well as the old one. Rig it up texas style and cast it into shallow water and look at it. You will like what you see.

From: Meatwad: stretchy pants...its for fun.

***Note: If you have questions about this product or need assistance with an order please email your questions to info@tacklewarehouse.com
View Large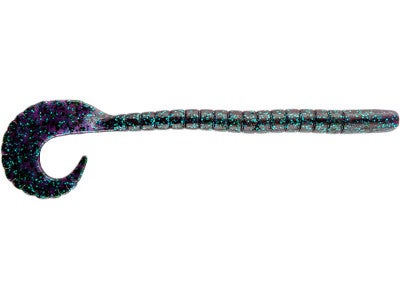 8 Available Colors