Z Man Turbo Crawz 6pk - $3.99
The Z Man Turbo CrawZ are the toughest craw-style baits on the block. Built with Z Man's exclusive ElaZtech plastic, the Z Man Turbo CrawZ are right at home in fallen timber, jagged rocks, and dense vegetation, which makes them ideal for pitching, flipping, and as a jig trailer. The Z Man Turbo CrawZ feature a thick body, and specially designed, textured claws that generate a sensational flailing action on the drop, as well as, a great defensive posture once they hit the bottom. The Z Man Turbo CrawZ are a must-have for any angler looking to explore heavy cover in search of the big one.

What separates ElaZtech plastics from other soft plastics is their life-like action, natural buoyancy and unmatched durability. ElaZtech baits not only look great, they're also up to 10X tougher than other plastics. They resist nicks, cuts and tears, and that means you're likely to catch a lot more fish on ElaZtech before having to replace them.

6 per Pack
Comments: By far my #1 flipping bait on a texas rig. Sprayed grass or watermelon candy are my favorite color.
From: Brenden: Carlsbad, CA 3/8/14
Comments: These don't have any salt content in them. Combined with the fact that they are ElaZtech, they should float a jig upright.
From: Unknown: USA 3/1/14
Comments: My new # 1craw, bigger profile than the punch craw ,way more durable than the flapping craw.

From: Dave: Columbia Md

Comments: This is a great drop shot or jig trailer but whatever you do, do not store it with other trailer or plastics. I accidentally store the Z man Turbo Craw with a beaver and z man trailer melted away leaving a clear liquid that spilled over to other jigs messing them up. It ate away at the rubber band on the skirt. What a mess to clean up.

From: Abel: Sonoma CAlifornia

***Note: If you have questions about this product or need assistance with an order please email your questions to info@tacklewarehouse.com
View Large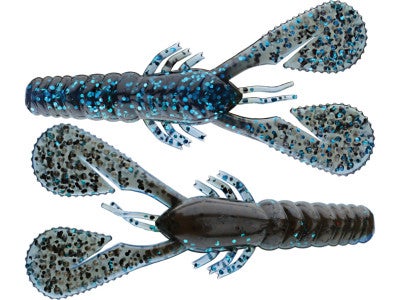 10 Available Colors