Zappu Tuning Blade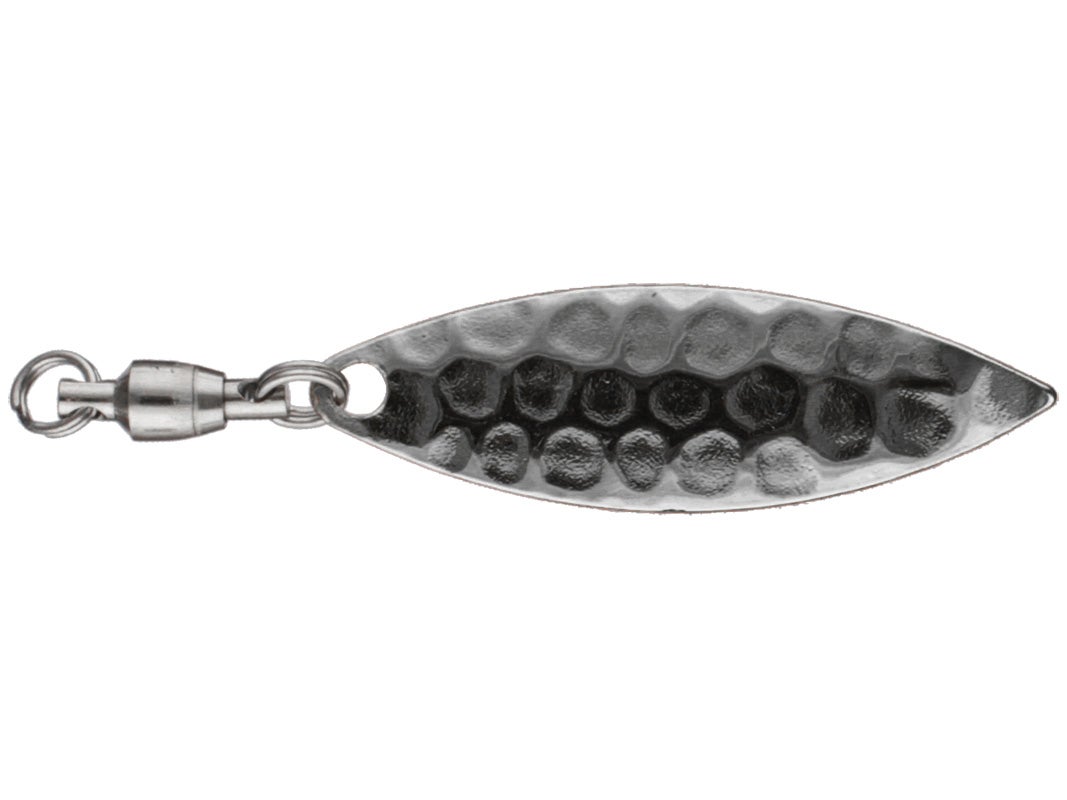 Add a little bit flash to your lures with the addition of the Zappu Tuning Blade. Built using a premium swivel and a dimpled willow blade, the Zappu Tuning Blade rotates freely and with a wide flutter thanks to the slight bend at the end of the blade. Easily attached with two different methods, the Zappu Tuning Blade has and endless number of applications for swimbaits, crankbaits, jerkbaits, and more.

The first way to attach the Zappu Tuning Blade is simply by securing it to the split ring of your lure's hook via the split ring on the swivel. The second method for attaching the Zappu Tuning Blade is just as easy – simply place the plastic sheath (included) over the swivel and then run the point of the hook through the swivel and the sheath. Either way you choose to apply the Zappu Tuning Rig, it is sure to add a bright, attention-getting element to your presentation.
3 Colors
More From Zappu Terminal Tackle
Customer Reviews
No customer reviews have been added yet! Be the first to write something about this product.