Zoom Salty Pro Chunk 5pk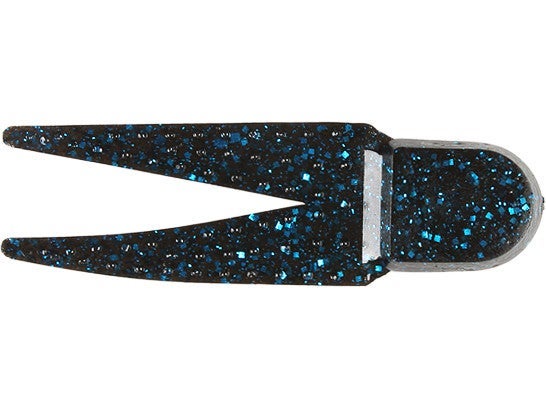 Plastic chunk trailers for jigs have been an easy, inexpensive and effective substitute for pork trailers for years. The Zoom Salty Pro Chunks will add bulk and fluttering motion to your jig. The tough plastic of these chunks stay on the hook well, and the great Zoom colors will match most popular jig colors. Try different colors on your jig for new appearances and contrasts. Adding a Salty Pro Chunk to a spinnerbait will add bulk and enable you to slow down the retrieve speed. The Zoom Salty Pro Chunk is impregnated with salt for a realistic flavor. No matter how you use the Zoom Salty Pro Chunks, make sure you have a good selection for changing weather and water conditions.
7 Colors
More From Zoom Trailers
Customer Reviews
Comments: This has been a good trailer for me when the water's a little too warm for pork, but you still want some bulk and not a lot of flappin'.
From: Brian: Los Gatos, CA 2/28/14
Comments: Put one of these on a 3/8 oz black finesse jig and caught my biggest bass ever on it. The trailer's bulk helps to slow the fall speed of the jig, and that was the key for me. The bass hit the jig on the fall and made me an extremely happy camper. These will be my one and only chunk trailers for jigs.

From: Zach: VA