Zoom Shakey Head Worm 5" 20pk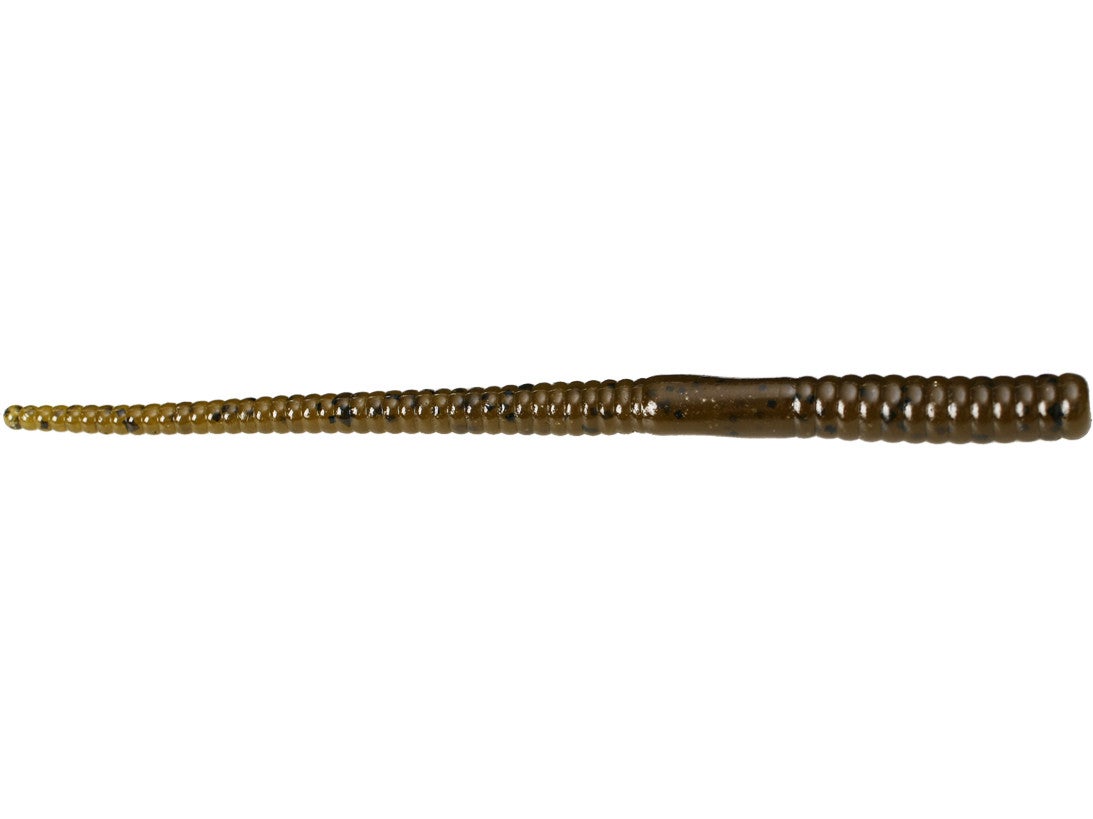 The Shakey Head Worm from Zoom Baits is ideal for shakey head fishing. The Shakey Head Worm features a flat head that makes rigging effortless. The body is tapered giving the Zoom Shakey Worm optimal action with the lightest twitches. On a shaky head jig the tail stands straight up and dances across the bottom, inviting bass to an early dinner. Like all Zoom Baits, the Shakey Head Worm benefits from super soft, pliant plastic with a life-like look and feel. The salt impregnated plastic will release salt upon being bit, causing bass to hold on longer for a better catch ratio.
8 Colors
More From Zoom Worms
Customer Reviews
Comments: Best tube I have ever used. When its a tough bite i break out poor boys baits and they work almost every time. Tubes, darters, wiggles, I haven't found a poor boys bait i didn't like yet. TW should carry more of their line.
From: Larry: AR
Comments: AWSOME BAIT!!!! use these in small rivers on a 1/16 oz darter head jig and kill the smallmouth,redeye,and channel cats (ZOOM ALL I WILL USE)

From: Seth: VA

Comments: These worms dont even float, zoom actually doesnt make a great shakey head worm they are ok at best. Buy a pack and you might get one that float. You will still catch fish just not as many I promise.

From: Merkey: Lake Anna, VA

Comments: Zoom did a nice job with this worm. It's a great drop shot bait and I have caught many fish when the bite is slow. Heres a hint when the fish get lock jaw in the dead of winter, cut two inches off the head and drop shot the back half; this will catch that trophy.

From: Gerard: New York, USA
Comments: I have had lots of luck using these shaky head worms. I fish a lake that has a lot of pressure and the with light line I seem to get more bites.

From: Kentucky, USA