Zoom Swamp Crawler 25pk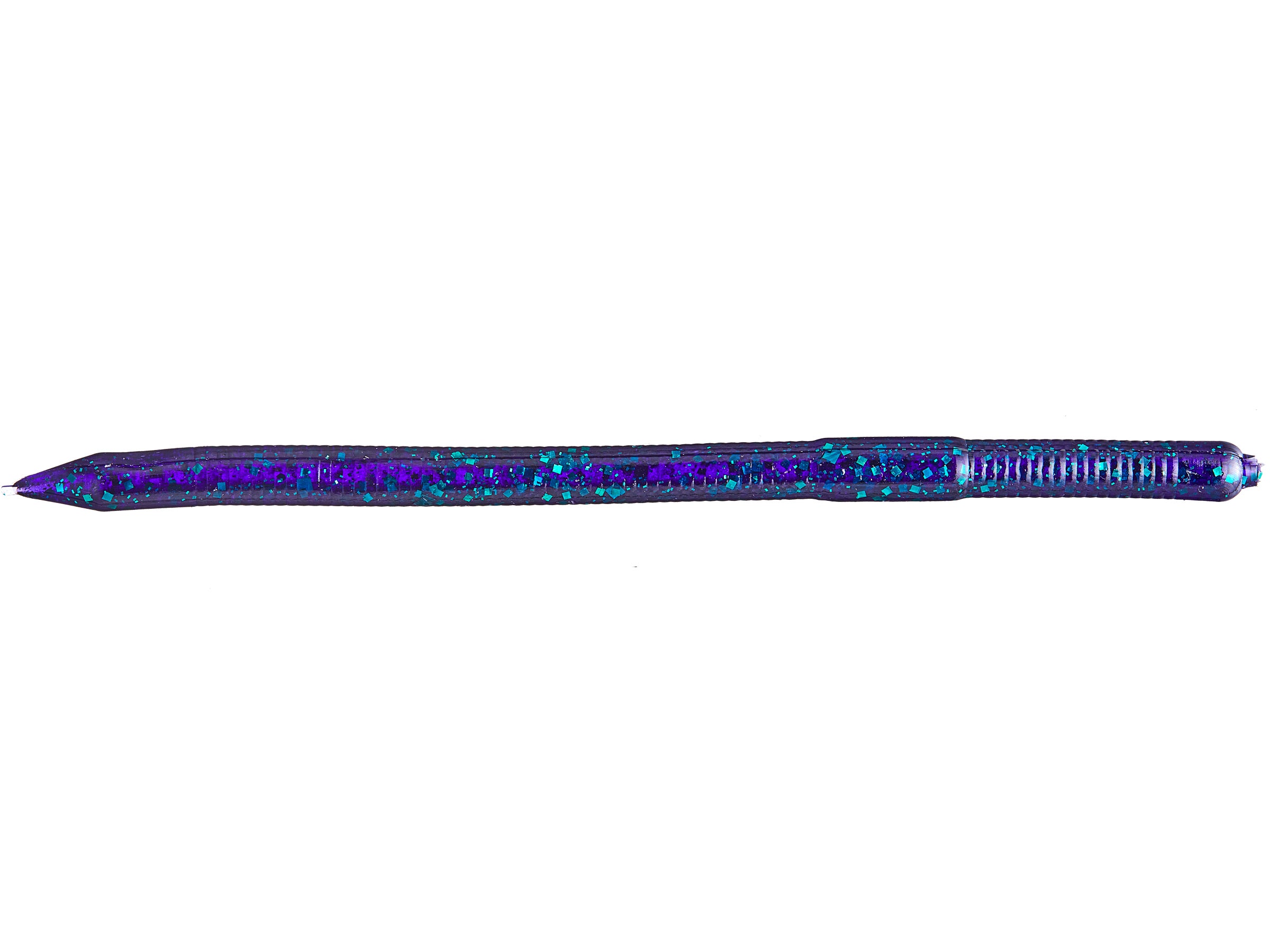 The Zoom Swamp Crawler provokes bites like no other soft plastic bait and it's no coincidence it's one of Zoom's most popular worms. Extremely versatile, the Swamp Crawler is great Texas-rigged, Carolina-rigged, wacky style, weightless or on a shaky head jig. It usually gets hit on the fall, but twitching it on the bottom is deadly as well. The worm body features extremely life-like detail and Zoom's super soft, salt-impregnated plastic gives the Swamp Crawler a realistic, tantalizing action. Zoom baits have long been preferred by tournament anglers for their uncanny fish-producing ability.
| | |
| --- | --- |
| Length | Quantity |
| 5.5" | 25 |
11 Colors
More From Zoom Worms
Customer Reviews
Comments: my go to bait in every tournment condition, it has never let me down. Thank you Zoom for such a fish catching worm!
From: Big John: Virginia 12/9/16
Comments: Probably one of the best selling worms Zoom makes. Oh you don't have any? It's because we keep it quiet and go through 5-10 packs a year ourselves. I've turned more than a few non boaters on to this worm once they saw the magical powers it has.
From: Jay6: USA 8/21/15

Comments: I first saw this worm in my Grandpa's Tackle arsenal. I was in NC w/ my Grandma, so i decided to crawl them along (hence the name Swamp Crawler) and landed some decent fish, about 13 inches (decent for that pond). I would recommend these to everyone. They have worked every time i try them. I would go for a wacky rig or a texas rig on a 4/0 or 5/0 hook, paired w/ a 1/8 oz weight

From: Alex: IL

Comments: When I'm inchin wacky, there is usually a swamp crawler on my jig head. Hell, I think I will fish one tomorrow. GP, JB and WM. also good weightless or drops hot

From: Meathead: crawling in a swamp

Comments: This worm just doesn't have a whole lot of action to it. Just stick to trick worms. They aren't as durable as trick worms and don't float like trick worms.

From: John
Comments: Great bait tig it weightless on a one or two alt hook wont disapoint in clear water. Great bait!

From: Tyler: Columbus, GA

Comments: Straight, sofy and souple, rig it wacky or better, rig it inch'wacky... This bait is just a reference for that way of fishing, it has been copyed by lots of Japanese high end lure brands. But it's the original, and it's still the best choice for colors and durability, You can also rig it on a shaky head or mojo rig, it will perform very well on finicky bass.