Zoom Swimmin Super Fluke - $3.99
Zoom took one of its most popular and effective fishing lures and added a swimming paddle tail. The Zoom Swimming Super Fluke also features a new formulation and enough bulk to cast it country mile (even weightless). The extremely soft plastic allows the boot tail to impart a tantalizing kicking action, and because of its streamlined design, it still works great around vegetation and timber. Rig it on a weightless or weighted swimbait hook depending on what portion of the water column you plan to attack, and like the original, it can also be rigged in a variety of additional effective presentations. Excellent for schooling bass or as a search tool when you are trying to locate fish, the Zoom Swimming Super Fluke is available in a variety of colors to match the forage in your local waters.
| | | |
| --- | --- | --- |
| Zoom Swimmin Super Fluke | Length | Quantity |
| Jr. | 4" | 10 |
| Standard | 5" | 5 |
Comments: Owner 1/8 oz 4/0 belly weighted swimbait hook + baitfish swimmin super fluke = goodnight!!!!!!

From: Shazam: USA

Comments: I use this in Smokin Shad weightless with a 5/0 Mustad EWG Ultrapoint hook on my Yum Yumbrella Rig.I love the action!Good luck and happy fishing!

Comments: This works well with a swim jig

From: Chris: Ohio

Comments: CAN U SAY BAMA RIG!!!

From: Trevor
Comments: i was kinda skeptical with this swimbait because ill i used before was gambler big EZ's but i caught some pretty good fish off this bait and im very impressed

From: Jacob: Lakeland, FL

Comments: Zoom Flukes always catch fish no matter how tough the conditions. The California 420 is a deadly weapon I always keep in the arsenal. Day or night, murky or clear water, the California 420 always gets me on fish!

From: Jin: Southern California

Comments: i think its a great bait but i would love to see zoom bring this bait to a biger size like they did with there flukes.

From: Jase: FL

Comments: i really like these baits i have had great sucsess with them fishing them on the outside weed edges. i have on e tied on my 6,6" med hvy vendetta with a abu garcia revo sx with 65 pound power pro braid, they will always have a place in my tackle bag

From: Jared: USA

Comments: Good alternate choice to a normal tube paddletail swimmer. Had good success slow rolling in clear water. Two thumbs up

From: Ceaser: CA Delta

Comments: I like the bait, but it is packaged very poorly. Tails are bent and will need to be dipped in hot water to be straightened enough to fish with. Would like to see Zoom folks put these in a clam shell to preserve the shape.

From: Alan: Adairsville, GA

Comments: These new flukes are the truth!! Bass Love'EM!! I got pack in WMR and caught fish everytime I used them until I ran out. Actually I still have one tied on that I landed a 5lb'er with earlier this morning. They hold up about as good as a normal fluke.

From: James: Orange Park, FL
Comments: Just bought some. They look great, but the jr. size is smaller than you would think.They are only like 3"

From: Dakota: Monteagle, TN
Comments: These baits are so good and versatile. The tail is the differrence and Disco Violt works well in all colors of water and even at night. You can rig them anyway that you like and there is noway to fish them incorrectly! I would like to see a few more colors such as black and blue, black and gold and solid black.

From: David: Indy
Comments:Love them - they give you a little noise that the regular fluke does not.
Comments:Great bait I would recommend it to anyone.
***Note: If you have questions about this product or need assistance with an order please email your questions to info@tacklewarehouse.com
View Large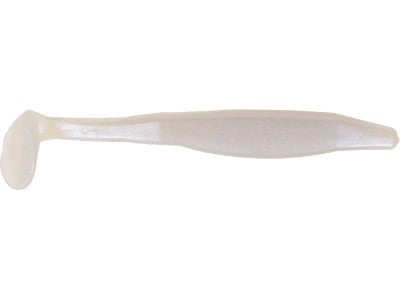 16 Available Colors
More Zoom Soft Jerkbaits
More Zoom Swimbaits