Owner Beast Hook w/ Twistlock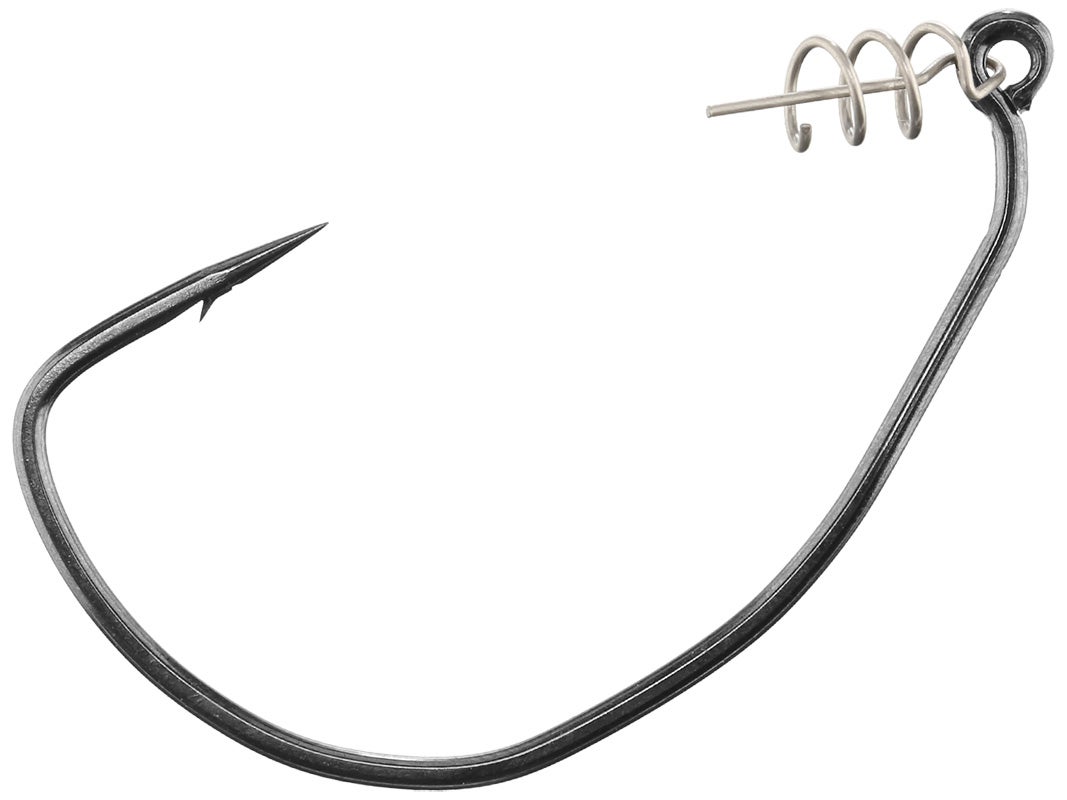 The Owner Beast Hook with Twistlocking Centering-Pin Spring are designed for weedless-style rigging of larger plastics like swimbaits, flukes, tubes and creature baits. With its Twistlock Centering-Pin Spring attached to the hook eye, baits can be permanently secured by inserting the pin in the center of the nose of a soft plastic, which can then be screwed onto the Twistlock coil spring to rig perfect everytime! Different size springs are matched to hook size to maximize holding power. Quick-drop shank below eye allows for rigging fat-headed baits, and maximum gap allows for improved hook sets because of better bait clearance. Ideal for both fresh and saltwater fishing, features include a Twistlock Centering-Pin Spring attached to the hook eye, maximum gap, a XXX-strong forged shank, super needle point, and black chrome finish.
Place Your Order
More From Owner Worm Hooks
Customer Reviews
Comments: best hooks for topwater frogs and flukes. Owners ultra shakyhead is also the best shakyhead on the market today.
From: Trey: Mobile, AL 6/13/15

Comments: I tried these on my beloved Keitech swim baits - that have notoriously fragile heads on them when rigged weightless on a reg EWG hook. One or two fish and gen the heads split - rendering them almost useless - with a little glue - you MIGHT get a few more fish out of them. BUT when rigged on this twist-lock Beasthook - I was AMAZED how much longer they lasted!!! When using them on weighted jigheads - gluing them helps a lot - BUT when throwing them weightless in the shallows or my favorite way of rigging - on a hook with a bullet weight (NOT pegged..lol - hint hint) the EWG hook doesn't do much for their durability. THE OWNER BEAST TWIST LOCK HOOK cures THAT in a big hurry - PLUS the BIG belly in the hook allows for more clearance/better hook ups if the bait balls up on the strike - no telling WHAT gyrations a fish will go through on a strike!! On a recent even on Cayuga Lake - I had an early morning shallow area - patches of weed cover - and I made LONG casts with my swimbait rigged weightless - crawling it off the tops of weed patches + swimming it inbetween. I made 4 casts and had TWO fish - 4 1/2 and 5 1/2 lb largemouths!! The strikes were VICIOUS - from big fish - and that swimbait was still ready to go for more fish - even after those two big fish got done mauling it. I thought that was pretty impressive.

From: Barb: Richland, NY 9/6/14

Comments: These work great. The twistlock (Screw-in keeper with centering pin) design is second to none. I throw a lot of swim baits like Skinny Dippers & Naked Swimmers, and I typically use the Owner hooks with them the most, to great effect. Caught a 7.5 pounder yesterday with a 6 ought Owner Twistlock hook... Love these.

From: Shawn: Tampa, FL USA