Mann's HardnoseSwim Toad 5" 5pk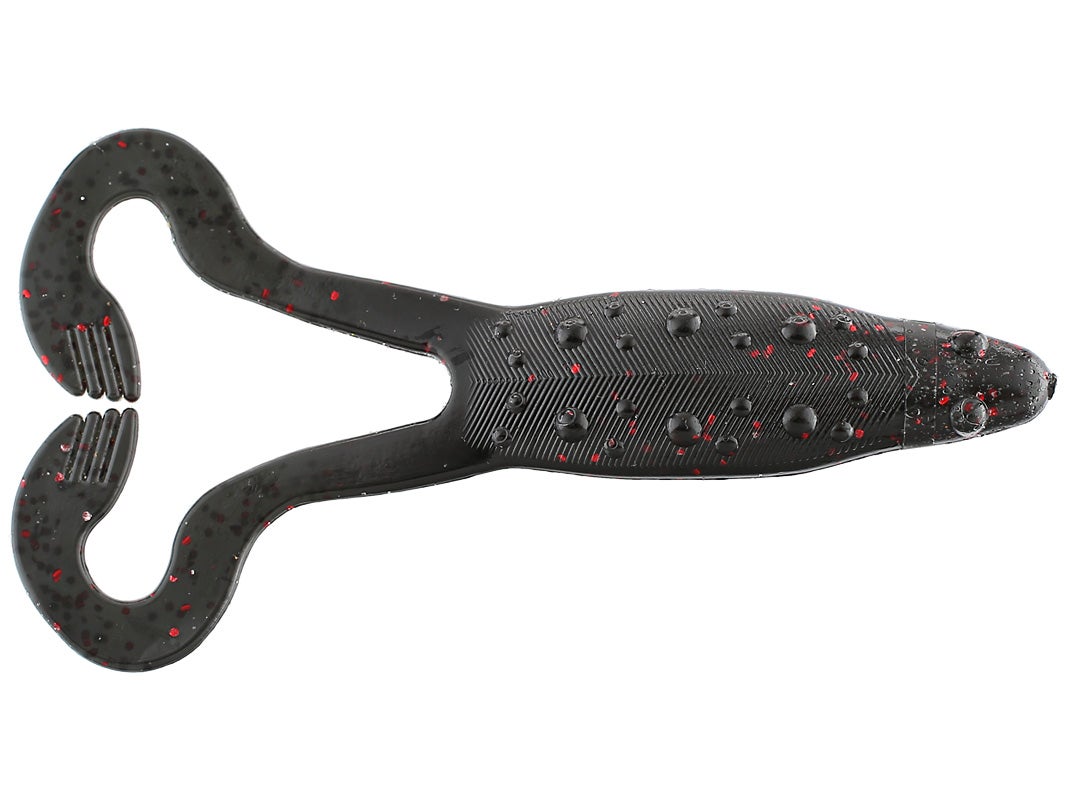 Built for swimming over heavy vegetation, the HardNose(TM) Swim Toad has a sleek soft plastic body that is anchored to a hard head that won`t allow the bait to slide on the hook when cast or retrieved. The long legs of the frog kick in real time for natural buzzbait action. One of the unique features of the Swim Toad is that it is very effective on bass that "blow up" on the bait. Unlike a buzz bait, the frog can simply be allowed to fall and swim in the area, thus providing a second chance for the strike. The HardNose(TM) Swim Toad is 5 inches.
6 Colors
More From Mann's Softbaits
Customer Reviews
Comments: This is an excellent buzz frog. Mann's would be making a huge mistake to discontinue this lure. It's got a great purr; the hard nose holds well on the coil spring, it's easy to skip, the body works well with a double or single frog hook; and it's one of the best priced frogs available.
From: Rob: Lake Murray, SC 5/26/15

Comments: I haven't used these in a while, but I noticed that they are on sale. Just wanted to chime in here and say that these really work well. Durability is average to slightly better than average. Last time I picked up a few packs of these, I caught some quality bass on them. I used the Green Pumpkin Chartreuse color. I would also recommend trying the Grey Ghost color as white frogs have really been working for me lately.
From: Shawn: Tampa, FL 8/15/14

Comments: I own over 200 of these lures in green pumpkin. simply because they are so great and i'm afraid they will stop making them so i bought a lifetime supply. enough said.

Comments: For a 2.89 bait, I can't complain, in fact, I'm pretty impressed. Nice action on the legs, easy to use, not a bad thing to say about it :)

From: Tristan: Roseville, MI

Comments: whoa man...they are on sale! This is a sleeper. They work great. I fished them at Lake Murray and those pressured fish jumped all over them. Fish hung onto them quite well, too. I used a 4/0 EWG Gammy Superline hook and some gnarly braid. I averaged 2-3 fish per frog.

From: Meatwad: Out of townski

Comments: very good bait the nose is very very hard and i swims fine and the best part is it floats even with a 6/0 hook in it!!!

From: Shane: Hinsdale, MA