Pro Spotlight: Takahiro Omori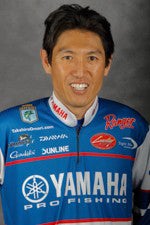 Photo courtesy of BASS
Name: Takahiro Omori
Age: 44
Hometown: Emory, Texas
Tour: B.A.S.S. Elite Series & Major League Bass Fishing
Years Pro: 23
Career Earnings: $2.05 Million
Current World Rank: 57
Favorite Lake: Lake Fork
Favorite Technique: Power-Fishing
Boat: Ranger
Motor: Yamaha 250 SHO
Tow Vehicle: Chevy Duramax
Fishing Sponsors: Daiwa, Lucky Craft, Gary Yamamoto Custom Baits, Gamakatsu & Sunline
Takahiro Omori's Gear
Rods
Daiwa has designed the Steez Fle-X-Lite series of rods specifically for applications that put high amounts of torque on the rod.
Specifically designed to handle today's braided super lines and loaded with premium features, the Daiwa Steez SVF-XBD Frog Rod is one of the lightest, most exciting frog rods on the market.
Reels
Delivering 30% more capacity than traditional reels and equipped with Daiwa's TWS T-Wing System, the Daiwa Tatula Type-HD Casting Reel also has the wherewithal to tackle inshore and freshwater fishing.

Featuring Daiwa's advanced TWS T-Wing Casting System and a host of other advanced features, the Daiwa Zillion TWS Casting Reel advanced, tournament-caliber performance worthy of the Zillion name.
Tackle