6th Sense Crush 500DD Crankbait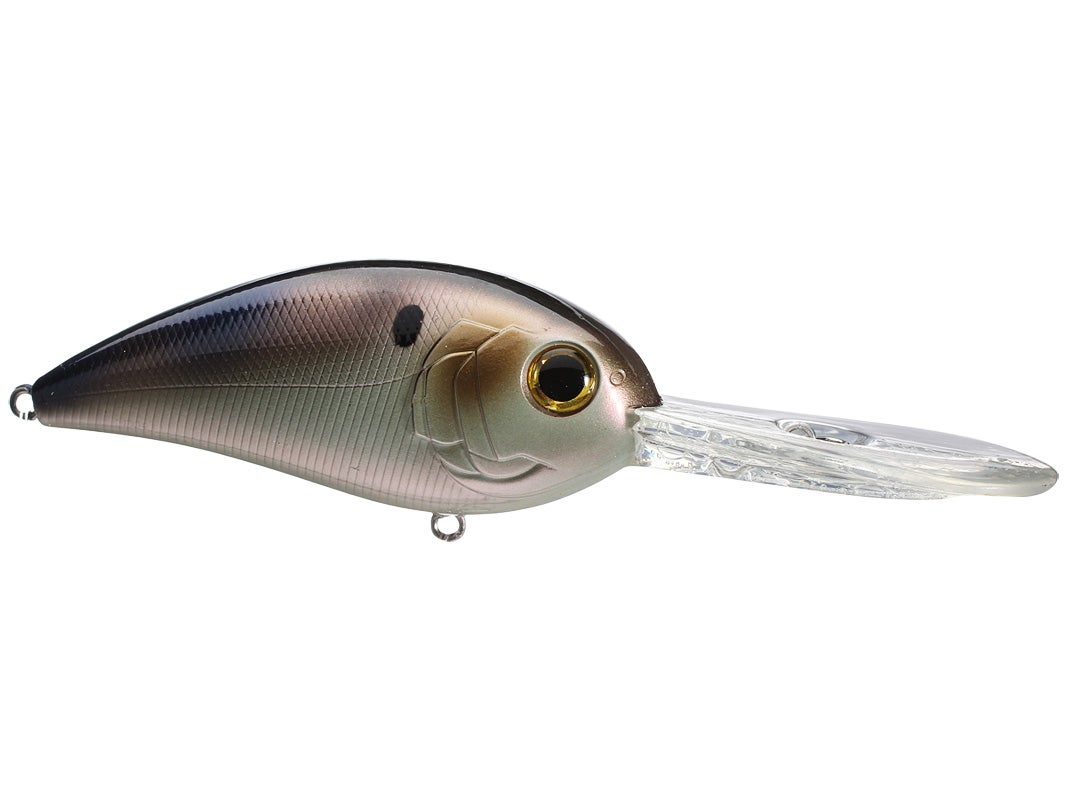 The 6th Sense Crush 500DD Crankbait dives down quickly to depths of 20-28 feet with minimal drag to investigate the once-safe abyss of deep water bass. Built with a specially-shaped lip, the 6th Sense Crush 500DD Crankbait is designed to not just bang and crash off of cover, but to back out quickly and reduce hang-ups as well. The 6th Sense Crush 500DD Crankbait also rebounds off of thick brush, trees, and rocks very well, while maintaining position and creating an enticing turbulence trail.
For even more attraction, the 6th Sense Crush 500DD Crankbait is built with realistic 3D gill plates, 3D eyes, and 3D scales that give it an unmatched realism. Finished with razor-sharp VMC black nickel hooks, the 6th Sense Crush 500DD Crankbait tempts denizens of the deep with a lifelike look and strike-inducing action that is too good to pass up.
| | | | |
| --- | --- | --- | --- |
| 6th Sense | Length | Weight | Depth |
| Crush 500DD Crank | 5.75" | 1.75oz | 20-28ft |
10 Colors
More From 6th Sense Crankbaits
Customer Reviews
Comments: I have a kistler rod set up specifically for these baits. caught a really nice spotted bass with this lure on the second cast. the bait easily got down to 22 ft where the fish were. seem to reel in easier than an XD. look better than an XD.
From: Unknown 2/10/17
Comments: Someone said this doesn't get to 20', he must have a dud because this 500DD easily hits the 20' mark with 12-15lb flouro. These baits swim perfect & look much better than the XDs 6th sense is my new preferred diving cranks for sure.
From: Tim: Phoenix, AZ 5/11/16

Comments: Great cranks. They get down deep & are easier to retrieve than the competition. I've thrown my last SK crank.
From: Dallas: GA 8/27/15

Comments: The 6th Sense 500 DD is a phenomenal crank bait and definitely out fishes the competition with impressive odds. This bait cast better, runs truer, deflects off timber better, and has more realistic color patterns than the competition. This bait will dive 27ft to 29ft with 15lb fluorocarbon line and will load the boat with giant bass. Since I began using this bait, I have caught multiple 5 fish limits over 25lbs, a few over 30lbs, and I can personally attribute this bait to several tournament wins.
From: Wayne: Nacogdoches, TX
Comments: Wow! Runs well below the 20ft mark on 12lb flouro, has a tight wobble and the resistance won't kill your shoulders after a long day of cranking.My favorite is still the DD 22 HD but if those are not doing the trick these weigh more and go deeper.
From: Steve: NJ
Comments: First off awesome bait. I was one of the first people to get this bait to try out and it is perfect. Comparable to the 10XD in stats but it blows the 10XD out of the water in performance. Out caught the 10XD 5:1 in the same boat. When you throw it the feel and wobble of it is confidence inspiring. Does not feel like your pulling a shoe through the water because it displaces far less water making it less intimidating and easier to throw all day. Me and my partner won the first tournament we fished with it and I have yet to throw it and not catch fish on it. Anyone that knows 6th sense lures know how good the paint jobs are so I won't harp on that. Truly a remarkable bait and a must have!
From: Tyler: Willis, TX
Comments: 12lb test it might hit 20ft but this is more like an 8xd if it existed. 14lb test its a 16-18ft diver. Stick with 10xd and lucky craft magnum if you want 22ft+
From: Ron: Lufkin, TX