6th Sense Crush Flat 75X Crankbait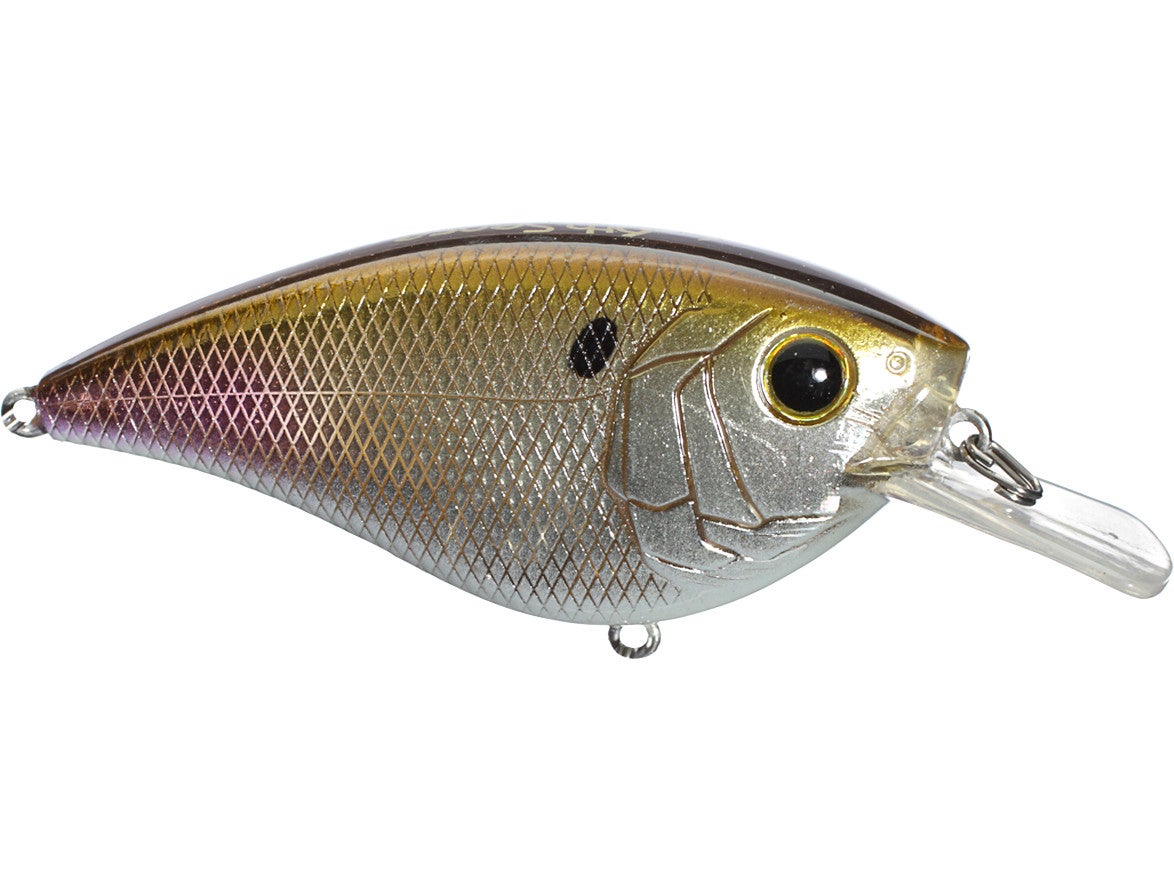 Make bass think twice before heading into shallow water with the 6th Sense Crush Flat 75X Crankbait. Built with a flat-sided profile and a fast-rolling action, the 6th Sense Crush Flat 75X Crankbait generates a tremendous amount of flash and vibration when it's ripped through grass, bumped off of shallow cover, or worked through open water.
The body of the 6th Sense Crush Flat 75X Crankbait is also designed to be slightly larger than most squarebills to help it target bigger fish in tougher conditions. For even more attraction, the 6th Sense Crush Flat 75X Crankbait features incredible 3D detailing and comes equipped with a faint, almost-silent rattle. Finished with sticky-sharp VMC black nickel treble hooks as well, the 6th Sense Crush Flat 75X Crankbait hits bass with an abundance of flash that "flat" out gets bit.
| | | | |
| --- | --- | --- | --- |
| 6th Sense | Length | Weight | Depth |
| Crush Flat 75X | 2-2/3" | 5/8oz | 2-5ft |
26 Colors
More From 6th Sense Crankbaits
Customer Reviews
Comments: One of the best winter crankbaits I've used has incredible action ran true right out of the package great bait for pressured fish and it cast a mile
From: Jessica: Sparta TN 2/21/17
Comments: Great colors and design. Unfortunately it didn't run true out of the package and was a pain to finally get right. No complaints now that it runs true.
From: Valdosta, GA 2/1/17
Comments: These are some of my favorite crankbaits that I have ever used. The colors and designs are in my opinion some of the best on the market. The lure action is outstanding. My only concern is that 3 out of 4 of my crankbait square bills broke off after only a couple of times of use. I'm hoping this was just a coincidence. I've purchased several more mainly because of the amazing colors. Fingers crossed that these square bills last longer
From: Scott: Fenton, MO 12/7/16
Comments: Love this crank! It does "flat" catch fish of all species! My only gripe is the the hooks. They are decent but I definitely recommend switching out to some short shank hooks. The hooks they come with tend to get snagged easily and often.
From: Luke: Salisbury, NC 2/10/16

Comments: This is my go to shallow diver. I love the action and one knocker is perfect for it. i always catch fish on this lure. it's a must have. get one they swim better than most squire bills. they have more of a lifelike wobble unlike other ones.
From: Anthony: Lompoc, CA 10/23/14

Comments: Whenever I am fishing, 75% of the time it is with a crankbait. I am always looking for the next "favorite" to add to my very select go to arsenal, and this one has made it. This is a great bait for spring bass in southern lakes that have seen them all. This is the best new secret in crankbaits since the silent square bill (long before KVD made it popular).
From: Michael: Cincinnati, OH 4/13/14
Comments: These are outstanding baits. I don't care where you live, when it gets into late spring and the bass have seen lipless cranks for a couple months you can go into pressured areas and absolutely kill them with these. These baits have a very nice, tight wiggle and a VERY slow rise that invokes aggressive strikes. Throw them anywhere you would throw a trap style bait on 12lb flouro and hang on. These also have a subtle one knocker type rattle.
From: Hydrilla: Lake Seminole, FL 3/25/14
Comments: Just came from a fishing trip to El Salto Lake Mexico and let me tell you that the most productive crankbait was the Crush 75X in chrome shiner color. I will be ordering some in Chrome Treuse Shad color to match the hatch and maybe some Blue Treuse Shad or Wild Lava Craw for low light conditions. You'll love this cranks!!!
From: Hans: Mexico
Comments: This could be the best crank in the entire 6th sense line. No doubt it's my favorite flat-side on the market. Extremely subtle, great color schemes, perfect diving depth...get one and check it out!
From: Ben: NE
Comments: Love these crank's!! Bought a few of the prototype's off E-bay.Love the vibration they put out,and run very true right out of the package.Great crankbait's!!!!!!

From: John: Virginia Beach,VA

Comments: Sick CRANK! I've been using these all Summer behind guys throwing traditional Squarebills and picking off fish they could not get to react to their offerings. Flat baits are NOT just for cold water.

From: Rusty: Texas, Where else?