Ardent Reel Kleen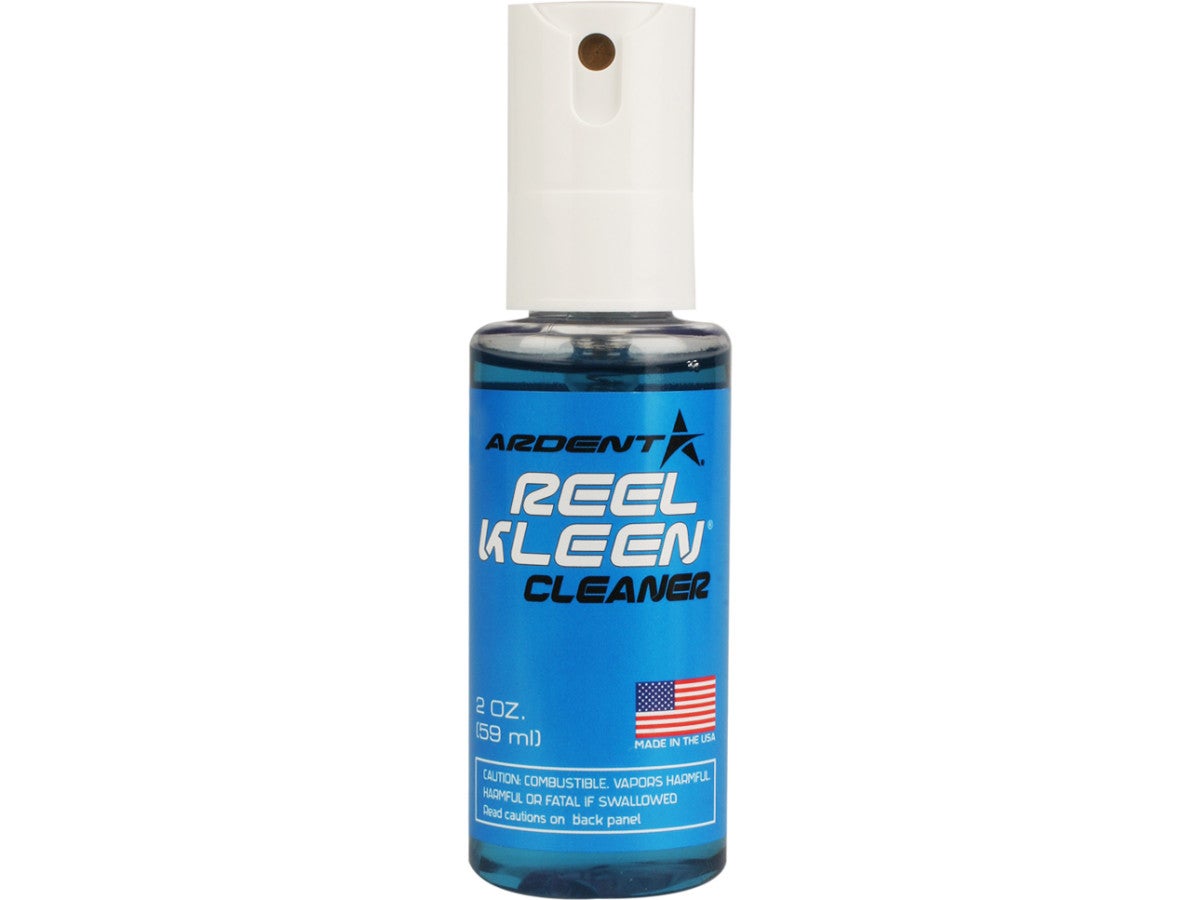 Ardent Reel Kleen Cleaner is a chemically engineered solvent developed by Ardent specifically for the regular cleaning of fishing reels. It won't damage internal parts like some cleaners. Ardent Reel Kleen Cleaner is a Citrus-Based Degreaser designed to break up old grease and dirt for easy cleaning. The specialty formula ensures that it dries clean - leaving only a protective barrier. Special corrosion inhibitors in the Ardent Reel Kleen Cleaner formula provide complete protection of internal components after every thorough cleaning.
Ardent Reel Kleen is available in a convenient 2 oz. bottle for easy storage. A Controlled Atomizer Nozzle ensures you can get Ardent Reel Kleen Cleaner into those hard to reach areas of your reel.
Made in the USA
More From Ardent Accessories
Customer Reviews
Comments: This stuff is awesome at breaking down old grease and grime. Just spray, let sit, and watch as grease runs off! Cleans even better than acetone or soap and water. Smells good to.

From: Trevor: Ocean City: MD