BANG Fish Attractant 16oz Trigger Spray - $11.99

The proven effectiveness of BANG Fish Attractant is now available in a 16oz Trigger Spray Bottle for cleaner and easier application. No need to deal with sticky jellies or messy pastes. The new Trigger Spray bottle also won't rust in your boat lockers, so there won't be any surprises next time you are looking around for tackle. The new bottle design also dispenses a consistently even layer of attractant to your favorite baits.
Manufactured with a unique rendering process, BANG Fish Attractant is available in several delectable flavors to best match your local forage species. Made with only the freshest ingredients, the BANG Fish Attractant uses slow dispersing, highly concentrated oils for an extended attraction that keeps bass holding on. The best way to keep your hands stink-free, BANG Fish Attractant - now available in a 16oz Trigger Spray Bottle - is guaranteed to give your more BANG for your buck.
View Large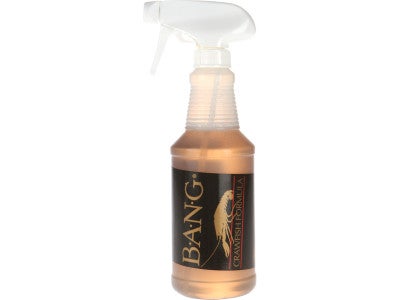 More BANG Attractant
More Bass Assassin Attractant
Comments: AWESOME SCENT but TERRIBLE SPRAY BOTTLE. Trigger breaks first trip every time!
From: Josh: Seattle, WA 4/9/15

***Note: If you have questions about this product or need assistance with an order please email your questions to info@tacklewarehouse.com