Bass Assassin Boss Shiner Swimbait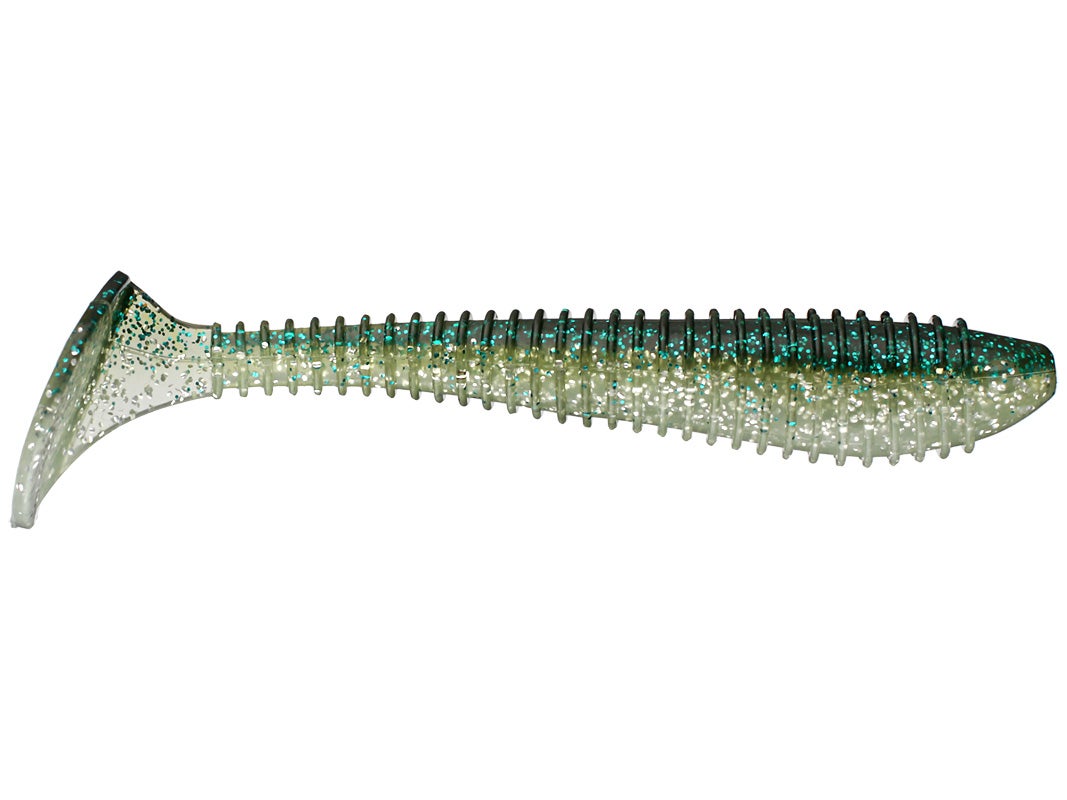 Measuring in at 5-inches in length, the Bass Assassin Boss Shiner Swimbait provides a hard-thumping action and an ambiguous baitfish profile that works well with a number of different techniques. Built with a tapered body, the Bass Assassin Boss Shiner Swimbait features a ribbing that helps displace water and create an overall more noticeable presence.

At the backside, the Bass Assassin Boss Shiner Swimbait is fitted with a large paddle tail that creates a tremendous action at any retrieve speed. For increased performance around weeds and other snaggy environments, the Bass Assassin Boss Shiner Swimbait incorporates shallow hook pockets on the top and bottom to help keep the hook point concealed until bass bite. Whether it's fished on a weighted swimbait hook, A-rig, or spinnerbait, the Bass Assassin Boss Shiner Swimbait will definitely let bass know who's boss.
| | |
| --- | --- |
| Length | Quantity |
| 4.70" | 5 |
21 Colors
More From Bass Assassin Swimbaits
Customer Reviews
Comments: I have both the Bass Assassin and Keitech baits. They're the same, but who cares they just catch fish. I bought both brands & will buy more just because they work.
From: Oscar: Mesquite, TX 3/30/16

Comments: Awesome swim bait. Caught three LM on the same bait with minimal ripping, I'm still using the same one. Perfect with a screw lock 1/4oz 5/0 hook
From: Wes: Victorville, CA 2/20/16

Comments: Someone PLEASE tell me that this is manufactured by the same people who make the Keitech Swing Impacts. Otherwise, this is a blatant rip-off.
From: JR: Winnipeg, Canada 7/17/15

Comments: Looks like a keitech. Tougher than a keitech. My only wish is that it would come with a full green pumpkin body. In stained water, I think its harder for the fish to spot because the bottom is white.
From: Luke: San Diego, CA 9/26/14

Comments: could be compared to the keitech swing impact fat 4.8. i can tell no real difference between the two except that these are cheaper. pick some up i got it in silver flash minnow and caught a 2 pounder on my first cast.
From: Chuck: AL 5/18/14

Comments: These baits are awesome to use as a trailer on a swimjig or a chatterbait; Mamas 14k, Ayu, Pro Blue Pearl all work great.
From: Wayne: Mooresville, NC