Bass Assassin Elite Shiner Swimbait 8pk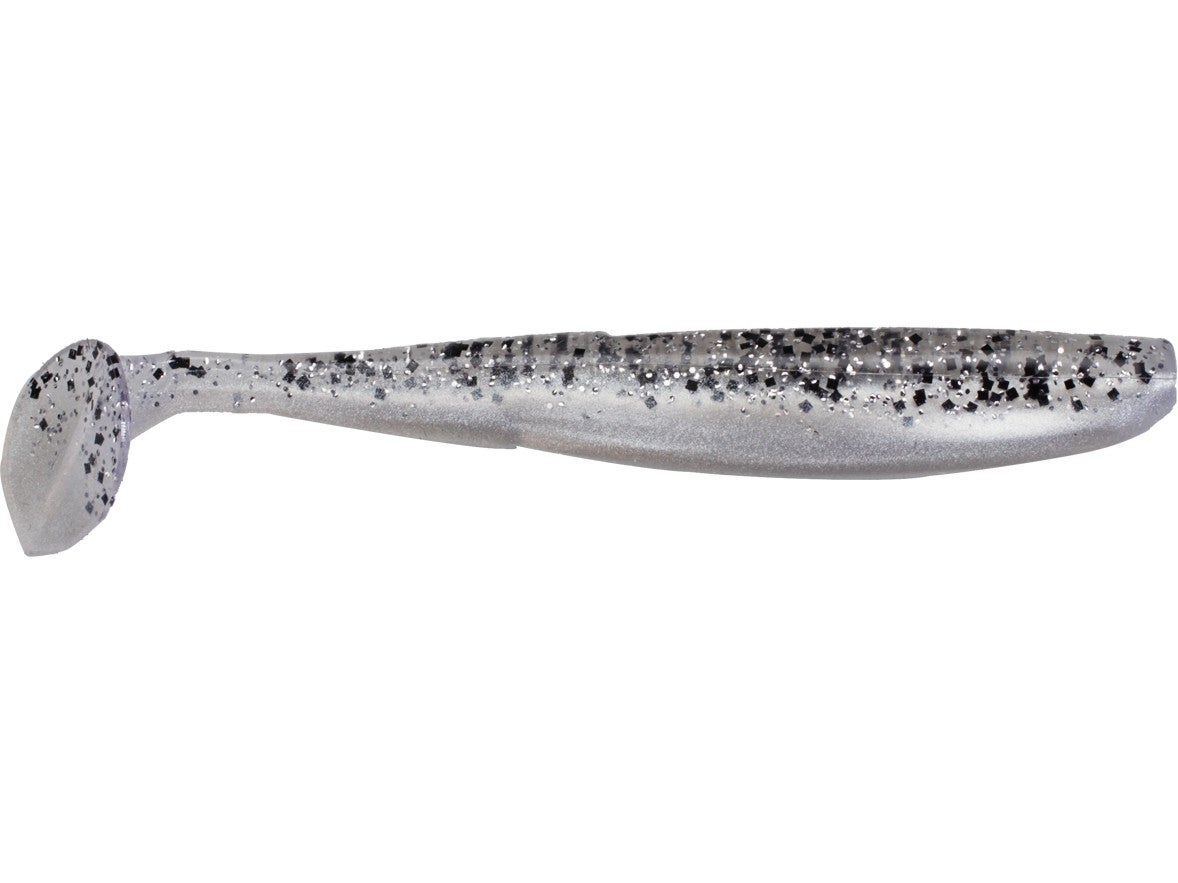 Get big bass drooling with the wiggling action of the Bass Assassin Elite Shiner Swimbait. Built with a hard-thumping boot tail, the Bass Assassin Elite Shiner Swimbait works wonders on a swim jig, weighted or un-weighted swimbait hook, and umbrella rigs. The Bass Assassin Elite Shiner Swimbait also moves in-and-around heavy cover with ease thanks to its streamlined profile and shallow hook slot. Offered in a wide range of colors, the Bass Assassin Elite Shiner Swimbait is sure to become a familiar sight in rod lockers and stowaways everywhere.
15 Colors
More From Bass Assassin Soft Plastics
Customer Reviews
Comments: When I opened the bag and looked these baits over I could see that they are right up top with the Keitech lures. I grabbed me a bunch of all different colors because I know that when the news gets out they will be hard to find. The action of these lures are incredible. On the fall they shimmy and shake and when you lift it up off the bottom it really comes alive. I catch a lot of walleye and smallmouth bass in the winter and large mouth bass year round. Tackle warehouse always has the baits you need at the price that the weekend angler can afford. Pick you up a few of all the colors because they will all catch fish. If I was hungry and had a lead head jig and a couple of these swimbaits, supper would be ready soon.
From: Wiliam: Hohenwald, TN 12/10/14

Comments: These baits are awesome on an umbrella rig or by themselves rigged on a 1/4 oz. jighead; smokin shad color is my favorite.
From: Wayne: Mooresville, NC
Comments: This a great swimbait to use as a trailer for a 1/4 oz fish head spin.

From: Cody: Tally, FL