Bass Medics Rejuvenade 290gm Jar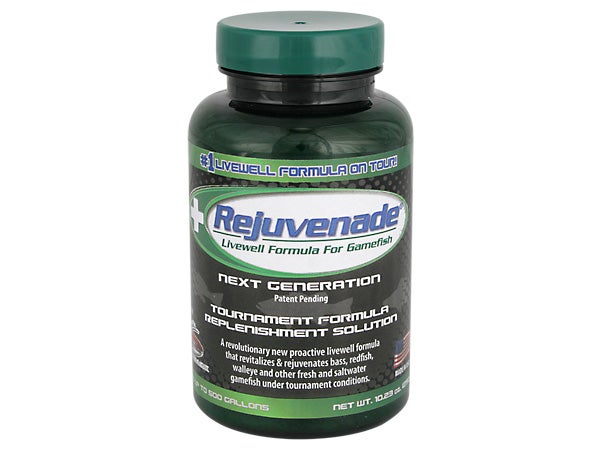 BassMedics Rejuvenade has been scientifically formulated to address the problems associated with keeping gamefish in a livewell. Most tournament anglers are very aware of the condition of the fish they are holding in their livewells and they want to ensure the best chance of survivability for their catch. Rejuvenade provides essential components for your fish that helps to revitalize them and keep them in good condition pending release. Along with proper handling of the fish you catch, BassMedics Rejuvenade will help you maintain healthy fish so you won't lose points at the weigh-in and more importantly, ensure the survival of the fish you catch.
Any angler not using Rejuvenade is at a competitive disadvantage! -Kevin Vandam
More From Bass Medics Accessories
Customer Reviews
Comments: Awesome product well worth the cost..

From: Travis: Burlington NC

Comments: This stuff is awesome. It will literally save your a$$ on tournament day if you have fish close to expiration. i dont know exactly how it works, but it works. never fish a tournament with out it.

From: McNasty: MI