Beast Coast Tungsten & Tackle Miyagi Swimmer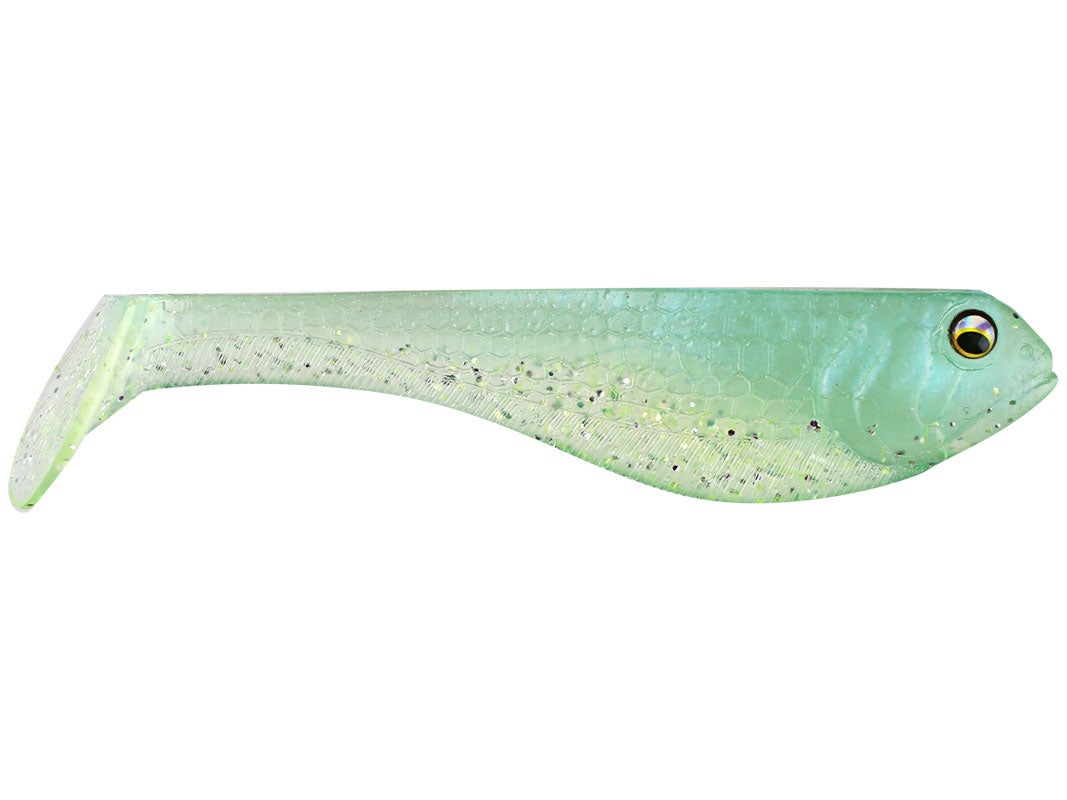 Beast Coast's MIYAGI Swimmer is designed to be one of most versatile baitfish imitators on the market. Pedal-powered pouring pots assist with the hand pouring process, allowing for lifelike non-linear color layering. Also designed with a hook slot that deepens toward the middle of the bait to help its hookup ratio, the MIYAGI swimmer will perform wonders on the back of a swim jig, on a swimming-style jig head, and of course, on a weighted EWG swimbait hook.
A proprietary-scented, floating plastic compound is also used in production, which allows the MIYAGI to generate a deadly tail kick at extremely slow speeds and also allows it to last through several fish. Available in a range of proven colors, custom 3D eyes and baitfish detailing round out one epic swimbait. The Beast Coast MIYAGI Swimmer has arrived.
| | |
| --- | --- |
| Length | Quantity |
| 4.75" | 3 |
10 Colors
More From Beast Coast Tungsten & Tackle Swimbaits
Customer Reviews
Comments: Bait stayed together even after multiple bass up to 4 lbs, and pickerel by-catch. Surprising considering how soft they are. Swims perfectly with an 1/8th Oz keel weighted hook... even slow rolled the tail will thump. Great size to get a reaction from some of our bigger northern fish.
From: John C 1/18/17
Comments: These things are the real deal! Great action, solid durability, and the deep hook pocket is an awesome touch. Perfect size as a bulkier swimjig trailer, but also big enough to fish alone
From: Dave: Virgina 1/23/17
Comments: These are a perfect Swimbait.... The same exact size and shape of most shad in my local lakes. They swim really nice on just about any weight EWG hook and are ridiculously durable for how soft they are.
From: D-Bone: SE USA 12/20/16
Comments: These swimbaits are the real deal. As soft as they are, I still managed almost a dozen fish on one bait. TN Shad and Classic Sexy are deadly colors. Eyes stay on surprisingly well... and the colors look better when you're throwing them than they do in pictures. Throwing mine on a 6/0 EWG and 1/2 Oz swimjig... caught them up in creeks and deeper on ledges. Would love to see a natural grey.
From: Shane: USA 11/28/16
Comments: The hitch color is actually very "Northern Bluegill" looking. It's excellent along weed lines and docks on a 1/4 oz swim bait hook. I've caught several chunky largemouth as well as a couple long pike. GREAT durability and action as well, I think a solid GP, a Black and Blue, and a sapphire blue are all a necessary addition to their color options. It looks great as a swim jig trailer and GP, B&B, and SB are my favorite trailer colors.
From: Nick: Southeastern,WI 11/11/16