Big Game Bait Button Dispenser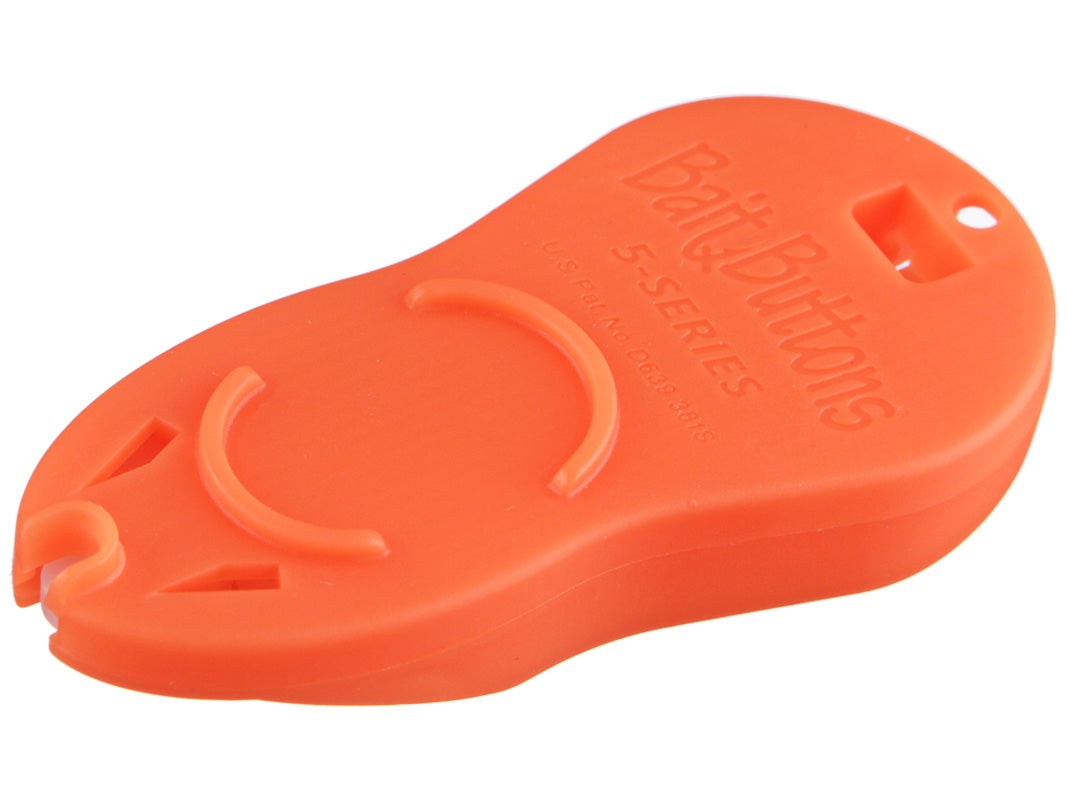 Geared towards larger, more heavy-duty applications than the original Bait Button Dispenser, the Big Game Bait Button Dispenser dispenses larger Bait Buttons to hold your plus-size plastics, trailer hooks, and live baits firmly in place. The easy-to-use design of the Big Game Bait Button Dispenser makes for easy and quick application on the fly. Make sure to pick up a Big Game Bait Button Refill Bag to keep your dispenser filled and ready-to-go.
How to use the Bait Button Dispenser:

1. Hold with the slot end down and shake like a salt shaker until one Bait Button falls into the "loading zone" in the groove area.

2. Lay the hook agains the "V" shaped guide at the groove end with the hook point facing down.

3. Push the hook down and through the center of the Bait Button.

4. Pull hook out through the groove with the Bait Button on the hook

5. Slide Bait Button up the hook to hold the bait in place.
More From Bait Button Accessories
Customer Reviews
No customer reviews have been added yet! Be the first to write something about this product.