Blakemore Real Magic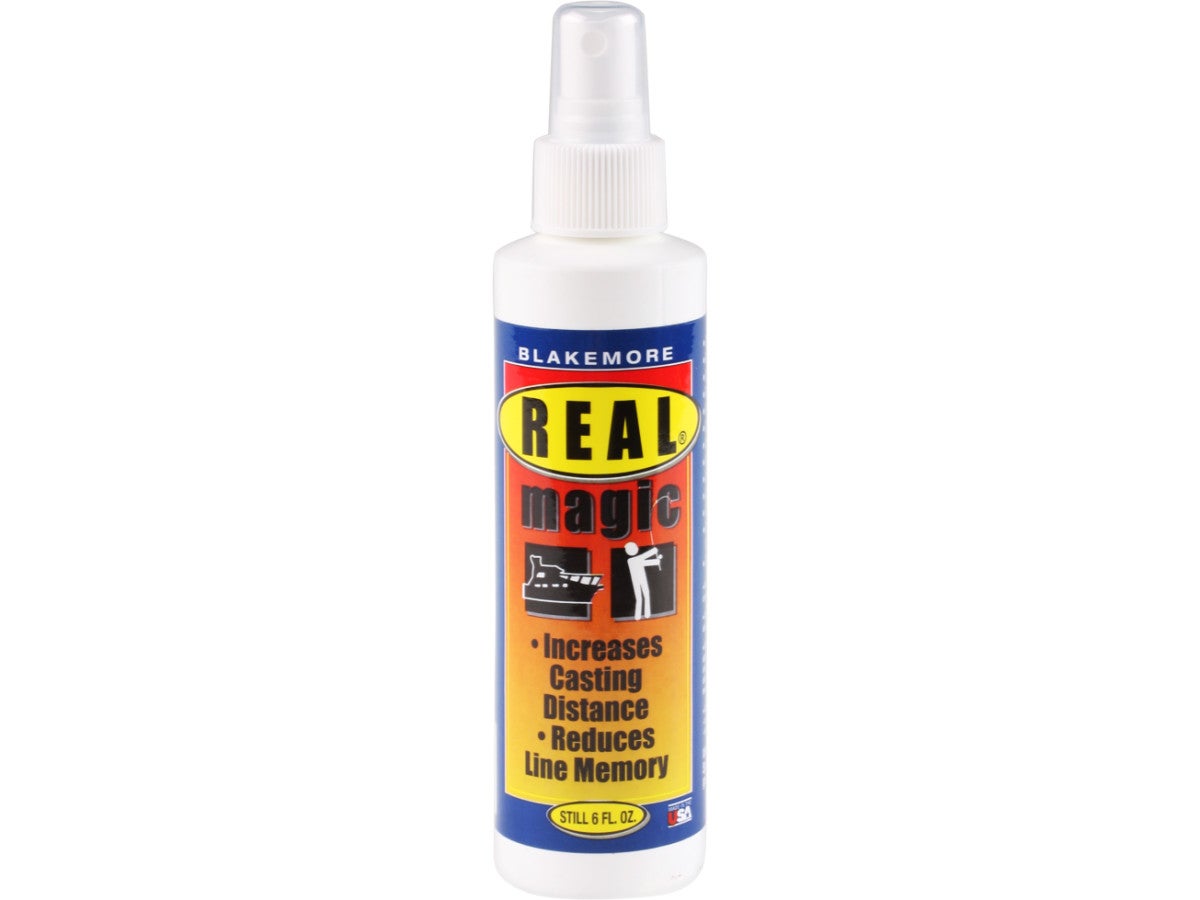 Real Magic by Blakemore is a clean protectant that lubricates your line for longer casts. The Real Magic formula reduces line memory for less line related problems. The Real Magic formula also contains a UV inhibitor to protect your line and gear from ozone and damaging sun rays. Real Magic is real and not water down like the imitators. Real Magic reduces icing on your guides and line. Odor less, non sticky and non staining.
Place Your Order
More From Blakemore Accessories
Customer Reviews
Comments: This stuff is awesome but don't get it on your fingers use it like the night before you go fishing so it gives it time to work into the spool. If it does get on your fingers just use like dish soap to get off its just like a silicone feel on your fingers.
From: Sean: TX 11/26/16
Comments: They need to lower price i can buy the 5.oz can at Walmart for 5.29 but besides that i recommend this product to anyone who wants to cast further smoother and not backlash in the wind
From: Nathan: Mount Washington, KY
Comments: THIS REALLY IS THE BEST STUFF I'VE EVER SEEN... IT HAS KEEP ALL MY LINE IN GREAT SHAPE.. IT WILL ALSO POLISH YOUR SHOES!!!!

From: Josh: FL

Comments: works on any thing. Try it on the Hood of your truck to keep But from sticking.on any line u have. Look it up on YouTube..

From: Bill: Gainesville, FL

Comments: If you use braid on a spinning reel, this is a must have, don't leave home without it.

From: Andy: Fremont, IN

Comments: Great Product!! I use it on all my reels. Keeps my braid in great condition!! Great for cleaning the residue left from a sticker too!!

Comments:This stuff is great. I hit my reels with it before every major trip, and after every saltwater trip. It keeps the reels running extra smooth, and adds distance to every cast. It helps to keep the line in better shape, making it slicker and smoother and thus reducing backlashes and windknots. Buy it, use it.
From:Big J: Houston, TX