Bullet Weights Colored Tungsten Bullet Weight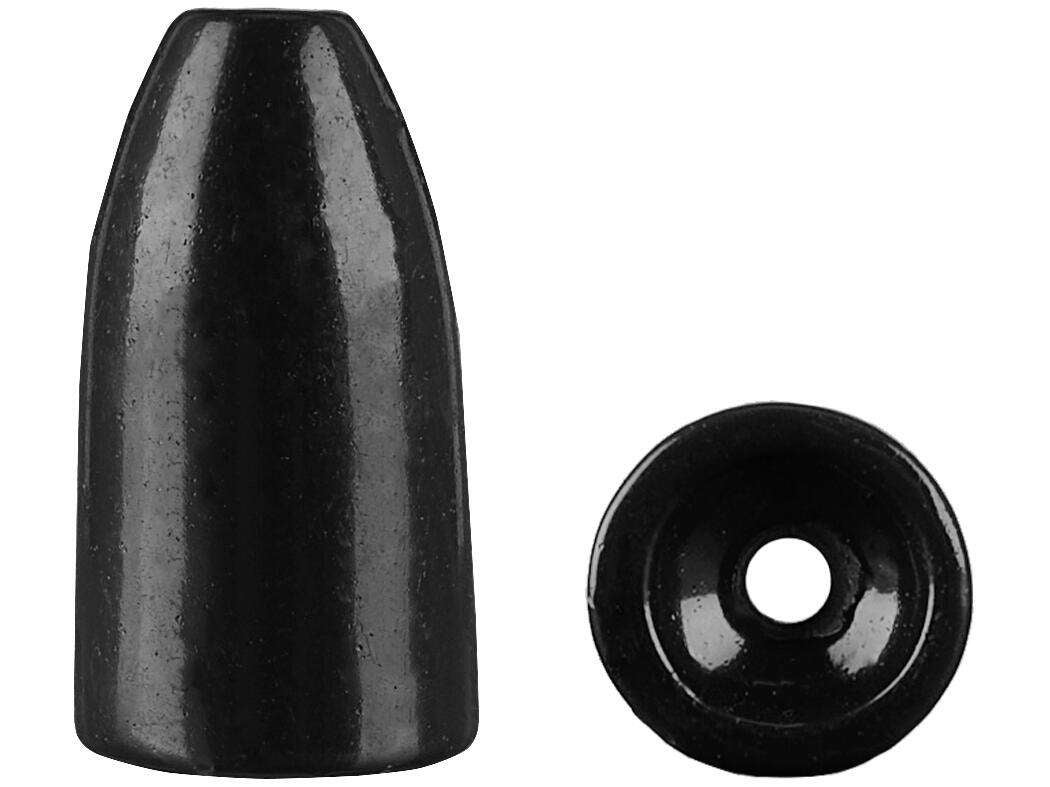 Bullet Weights has produced these popular tungsten weights which are much denser than lead to reduce the size of your bullet weight. Since tungsten is denser, the size of the weight is much smaller than a lead weight weighing the same amount. That means your Texas-rig will be more compact and more able to get through small spaces more easily. Tungsten is also much harder than lead, which gives you more feel for the bottom and makes the glass bead clack much louder when you use one. The heavy sizes are great for getting a flip bait through thick grass and moss and they excel for Carolina-rig weights. Imagine Carolina-rigging with a one-ounce weight that is the size of a half-ounce brass weight! These weights have a plastic tube running through the center of them so your line will not be in contact with the hard metal. If you haven't tried tungsten, you'll be impressed with the feel you'll get for where your weight is.
1/8 & 3/16 4pk
1/4 & 3/8 3pk
1/2 2pk
2 Colors
More From Bullet Weights Tungsten Weights
Customer Reviews
No customer reviews have been added yet! Be the first to write something about this product.