Catch'em Caro Big Joe - $35.00

The Catch'em Caro Big Joe is a large, single-jointed, flat-sided swimbait that you can retrieve very slowly to keep right on the surface, or you can speed up the retrieve, and it will dive down to the 3 to 5 foot range. On the surface, it produces a tremendous wake that big fish can't resist, and when you swim it down just above the tops of weeds, it has also proven to attract monster strikes. An awesome night-time bait as well, it has a big profile and killer action that bass can't miss.
Catchem Caro Bait Co. is a custom, hand-made lure company located in Northern California, and every bait is designed and meticulously handcrafted by the owner and founder, Rich Caro. Named after his first boss at Coast to Coast hardware, the Catch'em Caro Big Joe is features a durable wooden construction, lifelike custom colors, 3D eyes, 2/0 VMC hooks, 40lb snap rings, and stainless steel hardware.
Catchem Caro Bait Co. recommends using 10-25lb line and a 7' Medium-Heavy Rod with the Catch'em Caro Big Joe.
| | | | |
| --- | --- | --- | --- |
| Catch'em Caro | Length | Weight | Class |
| Big Joe | 6" | 3-oz | Topwater |
Comments: Like Brandon from OH said. The best braided line. I have also tried and tested out many braided/super lines out there and nothing compares to Stren Sonic Braid. Casts really smooth and retains it's color and very reliable! Hands down the best I have ever come across. Great job Stren, keep it up!
I currently use 40lbs-80lbs and the line on my spool is about 2-3 yrs old. Still looks good and shows little wear on them and still holding strong.
From: Leev: MN
Comments: works good but not much action and it stays more towards the top of the water
From: Unknown: USA
Comments: This is a sweet bait, its got more action and vibration than any other big bait ive thrown. In dirty water, when your looking for big fish, its a great bait

From: Josh: Petaluma, CA

***Note: If you have questions about this product or need assistance with an order please email your questions to info@tacklewarehouse.com
Color:
Black Shiner
View Large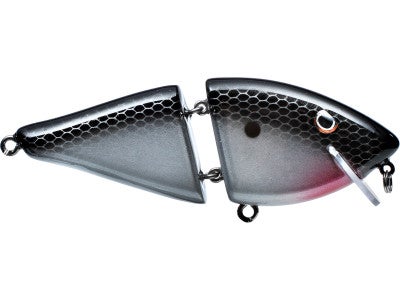 More Catch'em Caro Hardbaits