Cumberland Pro Lures Prayer Jig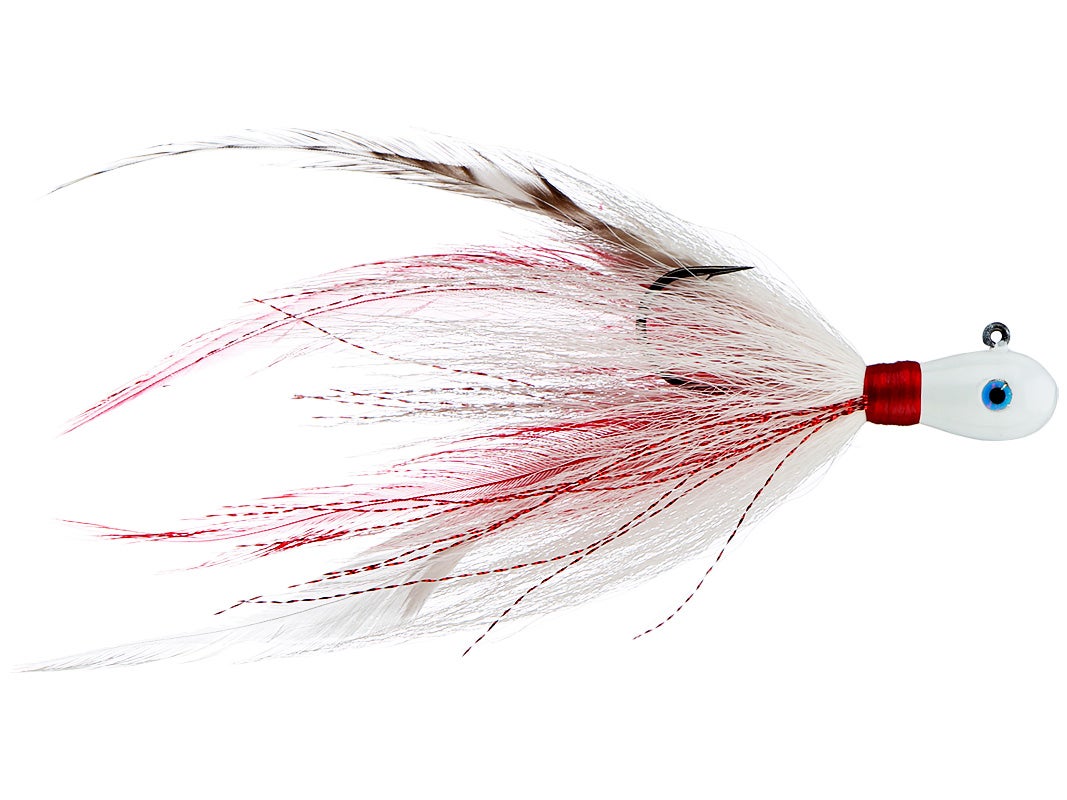 Given the popularity of the preacher jigs in professional tournament bass fishing and the effectiveness of custom hair jigs with feathers for larger profiles on fisheries with large baitfish, Cumberland Pro Lures has released the Prayer Jigs. Each jig is hand tied on a perfect head with sharp hooks and offered in several different sizes to fit a lot of bass fishing situations. And the color options will give anglers a lot of flexibility. The Prayer Jigs are far better than the originals, using more modern, quality materials. They have a big buck tail profile, long feathers for more natural action and strands of flash for a more natural appearance in the water.
The Cumberland Pro Lures Pray Jigs have been tested on several lakes with outstanding results already. If you've been looking for those big structure fishing hair jigs that the pros have been guarding and keeping secret for years, well now you've found them. And at an amazing price to boot! The secret is out once again. And they are easy to fish with several techniques that work, including straight reeling, lift and drop, stroking, shaking, and more - all in one jig.
6 Colors
More From Cumberland Pro Lures Jigs
Customer Reviews
Comments: These jigs are just like my old Preacher Jigs except with a better hook. And I like the color options and the weight options. They have caught me a lot of bass on the Tennessee River this summer. Fun way to catch them for sure.
From: J.B.: KY 8/12/14