D&M Custom Baits Slow Roller Buzzbaits - $7.99

The D&M Custom Baits Slow Roller Buzzbait is designed to give off a softer tone than traditional buzzbaits with its plastic prop blades. Incredibly effective around pressured fish, the D&M Custom Baits Slow Roller Buzzbait features a 4 blade plastic prop, brass clacker bar, high-quality skirting, and a razor sharp 5/0 Gamakatsu hook. Available in a range of colors and sizes, the D&M Custom Baits Slow Roller Buzzbait offers a deadly combination of sound and flash that draws explosive strikes.
View Large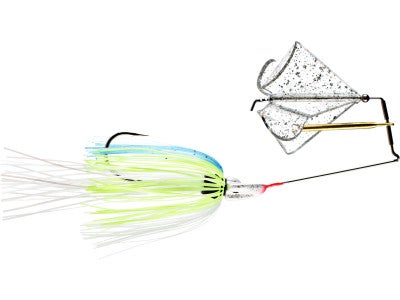 More D&M Buzzbaits
Comments: Just another quality bait from d&m I love this buzz bait runs true all the time and gets on plane as quickly if not quicker than cavitrons. The color selection offered by TW isn't the best with these buzz baits but d&m makes a ton of colors and if you check out there website they will even make you a custom color. Overall this buzz bait is great and works wonders around pressured fish. Tight lines

From: CJ: PA

Comments: Another quality bait from D&M. If slow is what you are looking for, look no further. This bait basically floats. I've got 2 in my box and wont fish early morning with out it.

From: Steven: Alachua, FL

Comments: This is one of the loudest buzz baits on the market today. The unique sound is unlike anytime you have heard before. The long shank 5/0 Gamakatsu hook will give you solid hookups every time. The premium skirts give great action and hide your trailer hook.

From: Maddoglures: CA

***Note: If you have questions about this product or need assistance with an order please email your questions to info@tacklewarehouse.com