Daiwa Needle Nose Reel Oiler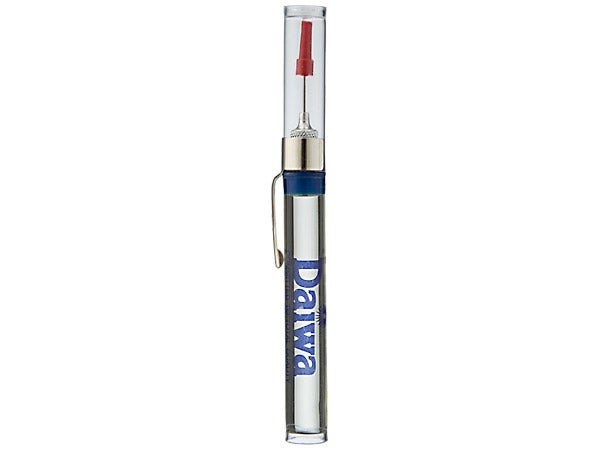 When you need just the right amount of oil applied to an exact spot in your reel, the Daiwa Needle Nose Reel Oiler is just the ticket. The long thin needle will reach into tight spots and help ensure you are not over-lubing your reel. The Needle Nose Reel Oiler contains light machine oil perfect for fine reels, firearms, or any other fine machinery. The container is crystal clear so you know when you are getting low and need to re-order.
More From Daiwa Accessories
Customer Reviews
Comments: This is funny, I know and fished with John from CT. Lots of respect for him and I have agreed with many of things we have discussed in the past but not on this one, this oil and dispenser is very good. The red rubber stopper has always prevented leakage. As for travel, yep, maybe I wouldnt put this in a soft bag. BUT, who takes a oil container out on travel/water in the first place? My reel care is 99% done at home. As far as performance, oil stays with bearings and allows max distance and performance.
From: Matt: CT
Comments: This is one for a hard box or to be kept at home only. The tube at the base is very soft and mine leaked right out of the package. I planned to keep it in my soft tackle bag, but it separated at the top and leaked all the oil all over my bag. I have no idea if the oil is any good because i never got a chance to use it. This should be designed a lot better, for fishing use. Not many people lug around hard boxes any more, get with the times daiwa.

From: John: Gtoton, CT