Danielson Steel Worm Bullet Weights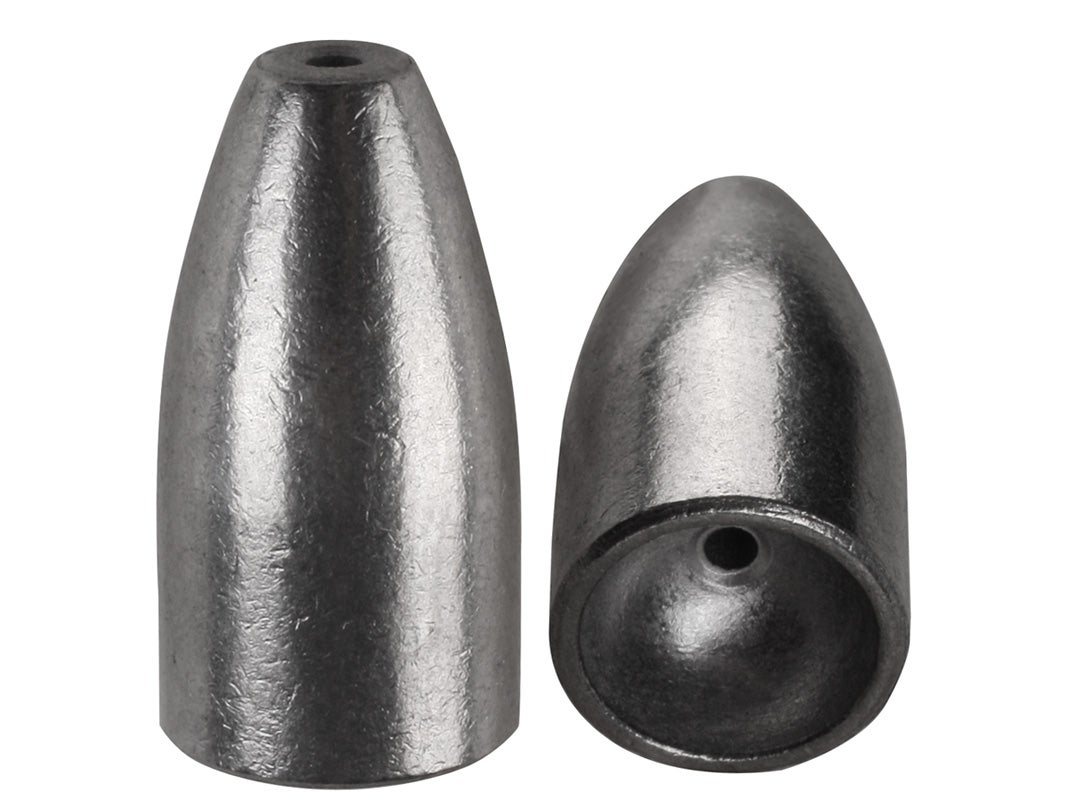 As more and more areas in North America ban lead fishing weights the search for alternative materials will continue. While tungsten weights have proven their utility with bass anglers everywhere steel has become an economical and sensible alternative. Steel is cheap and easy to use, is not banned anywhere, and because steel is much harder than lead it provides a great sound when it clacks against rocks underwater or against a bead on your line. These Steel weights From Daneielson will give you everything you need, streamlined shape to get through the rocks, rounded edges that will not damage your line, and maybe most importantly, a price sensitive lead alternative.
Place Your Order
More From Danielson Weights
Customer Reviews
Comments: i know these weights have gotten a couple of bad reviews but i have been using them for a very long time and they have never turned green or rusted and i have left them in my truck after using them and still not rust. they are better than lead because lead is not good for you or the fish in the instance your line breaks. these are the best steel weights to use and you get a lot of them for a cheap price which is a win-win situation
From: Jennie: Morganton, NC 7/20/14

Comments: DO NOT BUY ! not at all what the photo shows, cut , only thing their is the bottom and huge opening on top rust really just buy lead or tungeston. last time i buy these

From: Rick: CA

Comments: These are very nicely made weights, but you need to paint them before you use them or they will definitely rust up. Rustoleum has been working great, but been thinking of using a powder coat next.

From: Alex: Memphis, TN

Comments: DON"T BUY THESE WEIGHTS. i fished for 5 hours just pitchin' and after 2 hours the weight began turning green and after 5 hours it was pretty rusted up. not worth it. onky good thing is they don't smell.

From: Tommy: Chicago, IL

Comments:Great price and good shaped product. One drawback; I fish saltwater a lot and after one session of fishing, these guys rust up nicely.
From:Mark: San Diego, CA