Davis Baits X Swim Weighted SS Screw Lock Swimbait Hook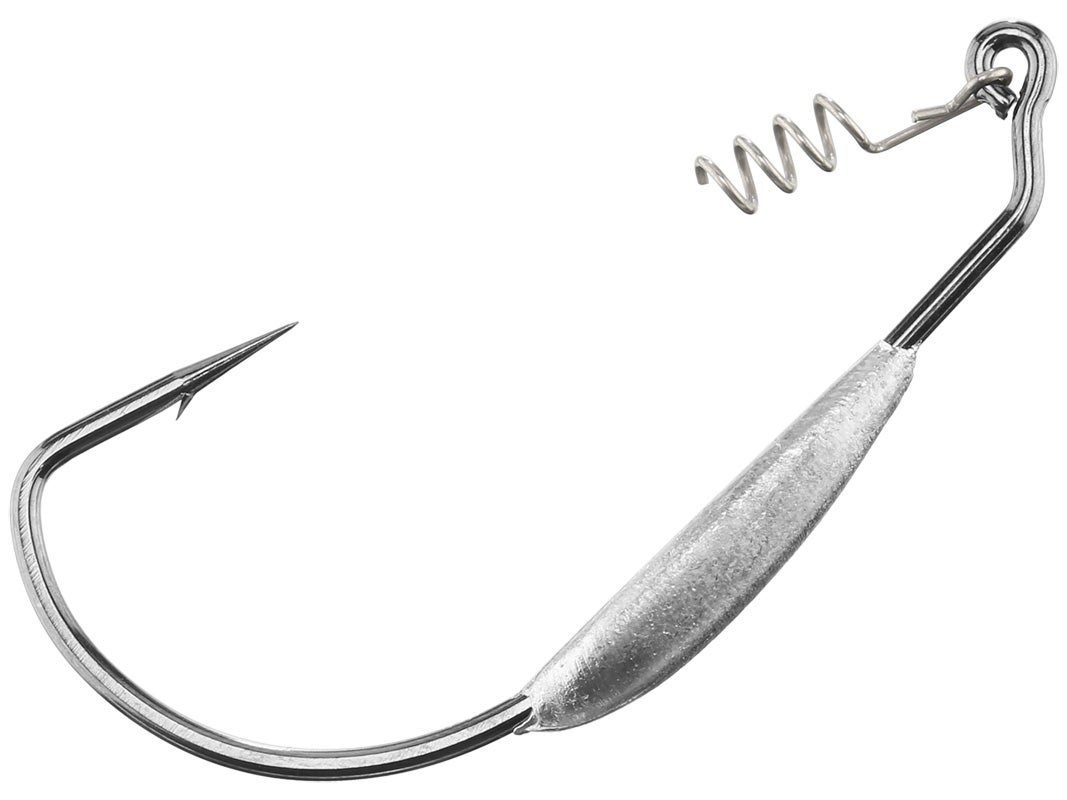 Finding the perfect hook to throw a soft bodied swimbait has been a task that many anglers are still trying to complete. William Davis has been designing top quality bass fishing tackle for over twenty years and the Davis Bait X Swim Screw Lock Swimbait Hook is a result of his endless quest to offer tournament grade bass tackle to all anglers at a great price. The X Swim Screw Lock Swimbait hook is built on a Mustad hook so you know this hook is sharp. The Screw lock will hold your bait in line and securely in place to ensure a straight running bait on every cast.
3 per pack
Place Your Order
More From Davis Baits Hooks
Customer Reviews
Comments: Hooks are sharp which is a definite plus. I needed some 1/16th ounce & liked these because of the way the keel looked; it looked as if the bait would float down evenly. The 1/16th ounce weights are about the size of a BB, and do not let the bate float down evenly. Not too worried about it. Just make sure to order a heavier weight than you absolutely need.
4/4/16

Comments: By far the best swimbait hook I've used. Very sharp & I really like how Davis has designed the weight on the hook. I beleive it helps the bait swim more natural in the water. Great choice for soft body swimbaits.
From: Ben: GA 10/21/15
Comments: Hooks are well made but they don't weigh as advertised, I received 4- packs of 3/8 oz and they all weighed in at 1/4 oz
From: Rick: Forest, VA 9/4/15

Comments: excellent swimbait hook, most swimhooks are to light the Davis hook also comes in 3/8 oz. great for deep water, i also use it on big plastic worms an they go through the thick stuf without loosing your plastic.

From: Jack: WI

Comments: Best belly weighted hook I have found yet. I have tried them all (Owners/Gama's/Reaction Strike) you name it. This one lines up better that the others I have tried. Anyone who uses hollowbellies or soft solid bodied swimbaits will understand what I mean. Easier to rig up, and the hook is just right for Tex-Posing the hookpoint into the swimbait.

From: Brad: Texas, USA