Decoy HD Masubari Worm120 Hook 5pk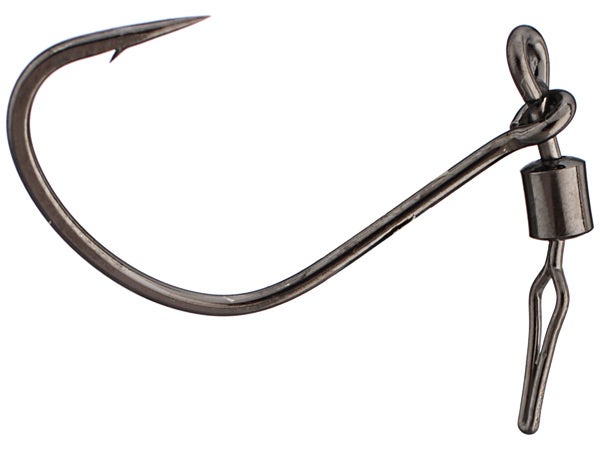 Slightly larger than the average dropshot hook, the Decoy HD Masubari Worm120 Hook allows anglers to utilize larger soft plastics with this highly effective technique. Built with a premium swivel attached to the eye, the Decoy HD Masubari Worm120 Hook eliminates the twisting effect that occurs while dropshotting. In addition, the Decoy HD Masubari Worm120 Hook also features a line clip that allows anglers to easily adjust leader length and switch out weights with ease. Spend less time rigging up your drop shot and more time putting fish in the boat with the Decoy HD Masubari Worm120 Hook.

Decoy is a small Japanese company based out of the city of Nishiwaki. They are dedicated to providing anglers with the highest-quality fishing tackle for the most cutting-edge techniques on either side of the Pacific. All Decoy products are backed by a strict quality control and made with an unwavering commitment to excellence that makes them ready to catch right out of the package.
Place Your Order
More From Decoy Hooks
Customer Reviews
Comments: So far so good. I hooked into structure several times before hooking a fish and broke off 3 or 4 of these at the bend. I was worried that the hook would not be strong enough. After catching several fish with them now (the biggest about 4lbs) the hooks have been plenty strong enough. Every time the hook as been in the corner or the top of the mouth. I'm not sold on the action it provide. I'm not sure but the hook doesn't appear to swing freely like it should when working the lure. The fish have not cared though. I realized that I prefer this hook breaking when I'm snagged as opposed to losing the hook and sinker each time. I'll continue to use these for my drop shot purposes for now.
From: Ryan: VA 5/24/15