Decoy HD Masubari Worm120 Hook 5pk - $4.89

Slightly larger than the average dropshot hook, the Decoy HD Masubari Worm120 Hook allows anglers to utilize larger soft plastics with this highly effective technique. Built with a premium swivel attached to the eye, the Decoy HD Masubari Worm120 Hook eliminates the twisting effect that occurs while dropshotting. In addition, the Decoy HD Masubari Worm120 Hook also features a line clip that allows anglers to easily adjust leader length and switch out weights with ease. Spend less time rigging up your drop shot and more time putting fish in the boat with the Decoy HD Masubari Worm120 Hook.

Decoy is a small Japanese company based out of the city of Nishiwaki. They are dedicated to providing anglers with the highest-quality fishing tackle for the most cutting-edge techniques on either side of the Pacific. All Decoy products are backed by a strict quality control and made with an unwavering commitment to excellence that makes them ready to catch right out of the package.
View Large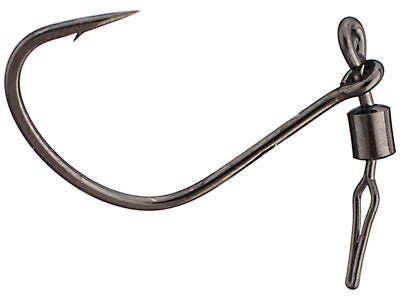 More Decoy Hooks
Comments: Hands down the best drop shot hooks you will ever use! Tried the VMC version and they we're complete junk, kept breaking at the hook bend. Gammy version was better than the VMC but way too expensive. I have been fishing these for 2 years and have never had any of them fail. They are much bigger than you expect so size down over what your used to.
From: Unknown
***Note: If you have questions about this product or need assistance with an order please email your questions to info@tacklewarehouse.com