Decoy Quattro X-S51 Hook 6pk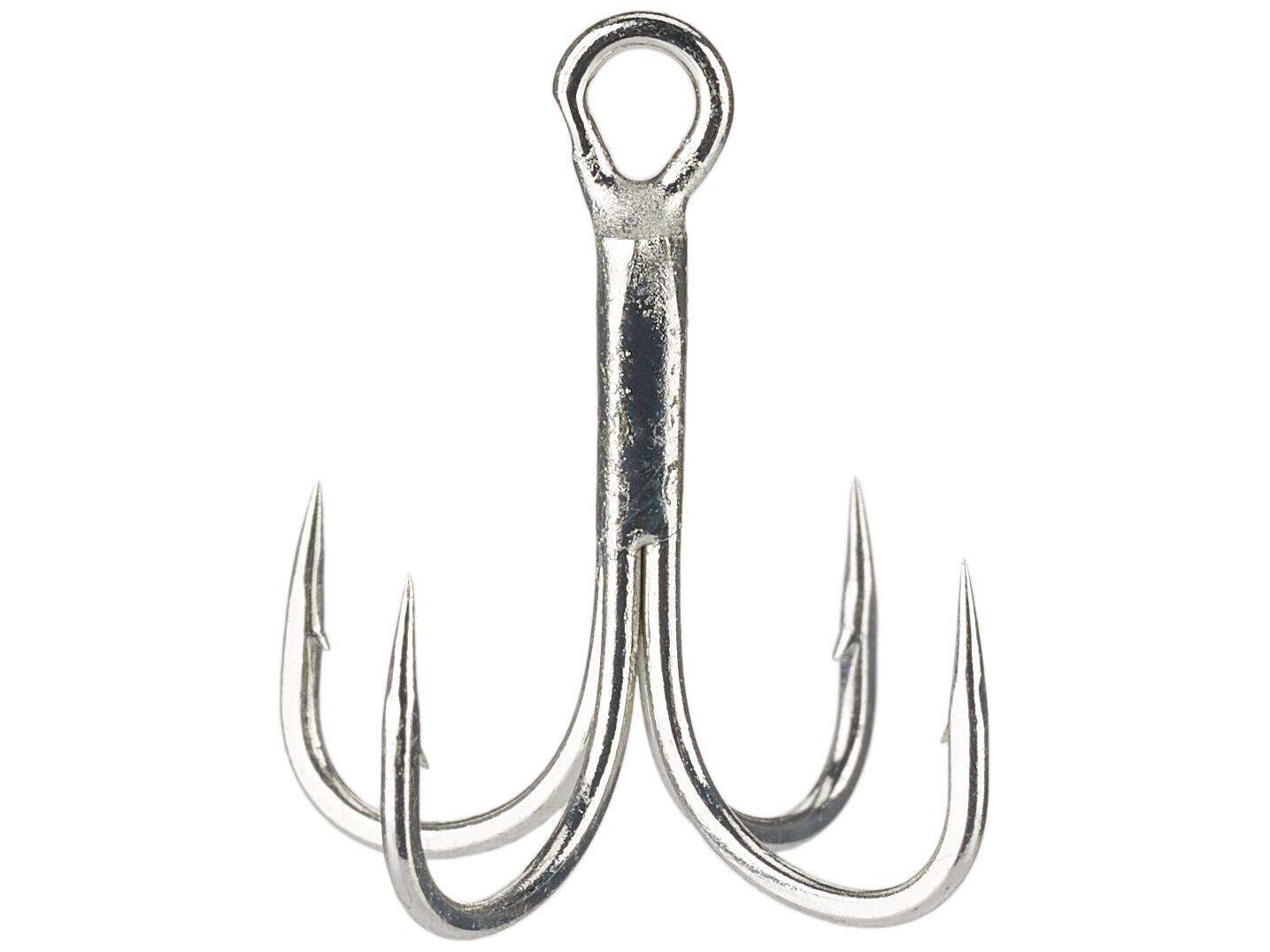 The Decoy Quattro X-S51 Hook caters to anglers who are looking for a competitive advantage over fish and other anglers. Designed with four hook points versus the traditional three, the Decoy Quattro X-S51 Hook provides excellent hook sets and makes a great replacement for stock hooks on crankbaits, topwaters, and jerkbaits. Also, the Decoy Quattro X-S51 Hook works incredibly well with line-thru swimbaits because you can bury one hook into the body of the swimbait and still have three hook points exposed. A longtime secret among professionals, the Decoy Quattro X-S51 Hook is a must-have for any angler's arsenal.

Decoy is a small Japanese company based out of the city of Nishiwaki. They are dedicated to providing anglers with the highest-quality fishing tackle for the most cutting-edge techniques on either side of the Pacific. All Decoy products are backed by a strict quality control and made with an unwavering commitment to excellence that makes them ready to catch right out of the package.
Place Your Order
More From Decoy Hooks
Customer Reviews
Comments: Weak hooks, steelhead just destroy them and if you hook a bass in any boney part of their mouth the hooks broke upon removal. The 2x version doesn't have 6 or 4 the sizes I need. These are trash and over priced.
From: Eriefishin: Cleveland, OH 12/5/16
Comments: Overpriced weak hooks. Hooks were sharp but when you hook in a fishes hard mouth bones or tissues, these hooks broke trying to remove them almost every time. If they ever make 2x and up I'll give them another shot, don't waste your money on these.
From: Eriefishin: Cle, OH 11/29/16