Decoy Texas Lock Pegs L-1 20pk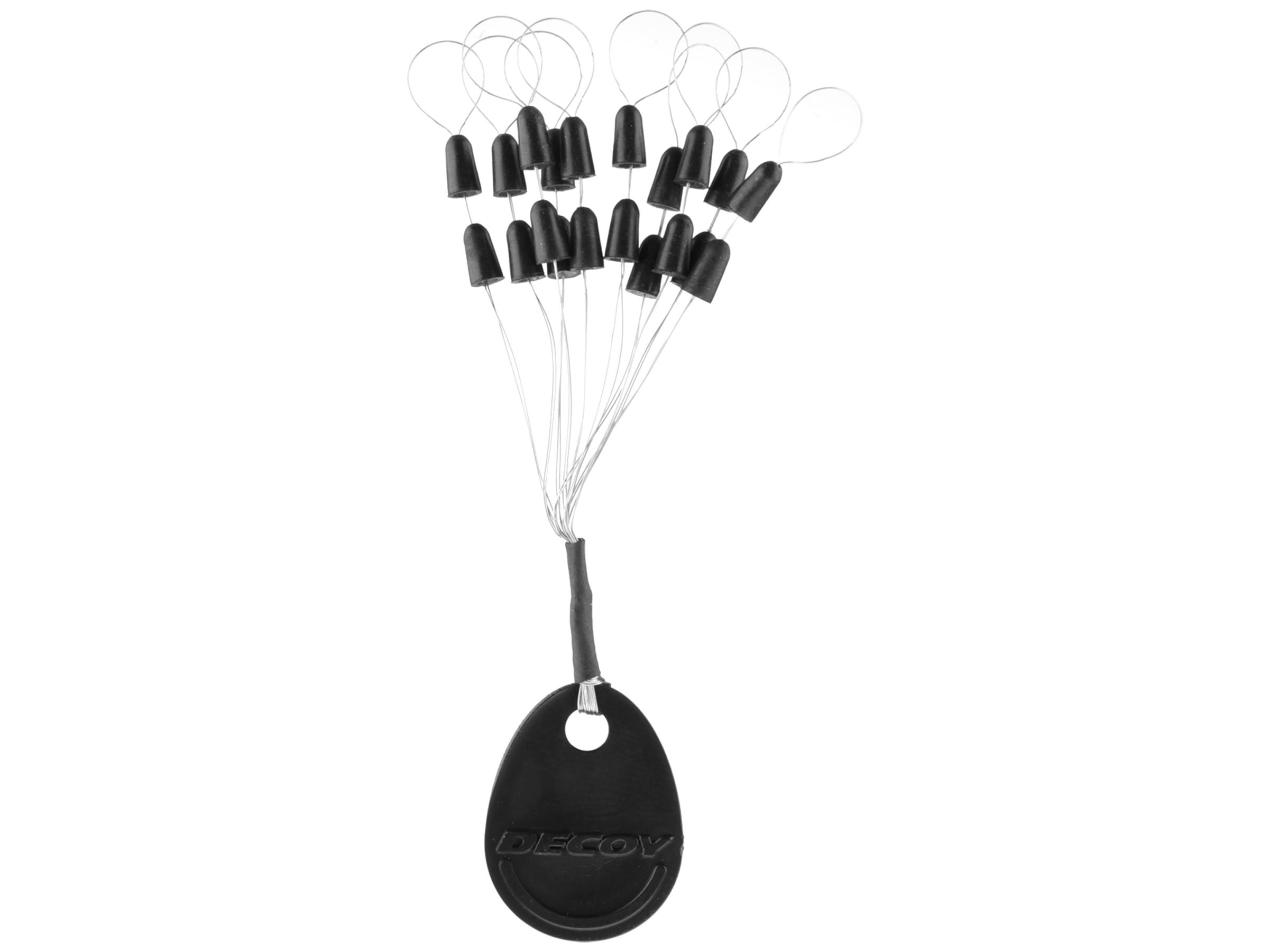 Keep the weight on your Texas-rig from sliding around with the Decoy Texas Lock Pegs L-1. To install the Decoy Texas Lock Pegs L-1 simply run your line through the loop at the end of the peg, and then slide it onto your line. This small addition prevents the weight from going past the peg, which keeps your rig compact and functional at all times. Optimize the performance of your Texas-rigs with the Decoy Texas Lock Pegs L-1.

Decoy is a small Japanese company based out of the city of Nishiwaki. They are dedicated to providing anglers with the highest-quality fishing tackle for the most cutting-edge techniques on either side of the Pacific. All Decoy products are backed by a strict quality control and made with an unwavering commitment to excellence that makes them ready to catch right out of the package.
Place Your Order
More From Decoy Rigging Accessories
Customer Reviews
Comments: The pegs work well, however, the pegs come two per loop. Once the first peg is pulled onto your line, the loop closes up tight & it's difficult and tedious to insert your line to retrieve the second peg. Two pegs per loop is a very poor design.
From: Don: Dover, NH 6/8/16

Comments: If you're looking to use these on anything larger than 17lb test definitely get the large sized pegs and not the medium. I bought the mediums thinking I would get a tighter fit and be able to force them onto 25lb floro. Unfortunately, every single wire snapped as I was trying to get it on. Can't tell you if they slide up or down the line. Never got one on.
From: Kevin: Madison, WI 5/16/14

Comments: Amazing punch stop... Very streamlined and does its job great, pegs heavy weight no problem. Glad that TW started carrying these
From: Toshiya: IL 4/19/14