Duo Realis G-Fix Vibration Tungsten Lipless Crankbait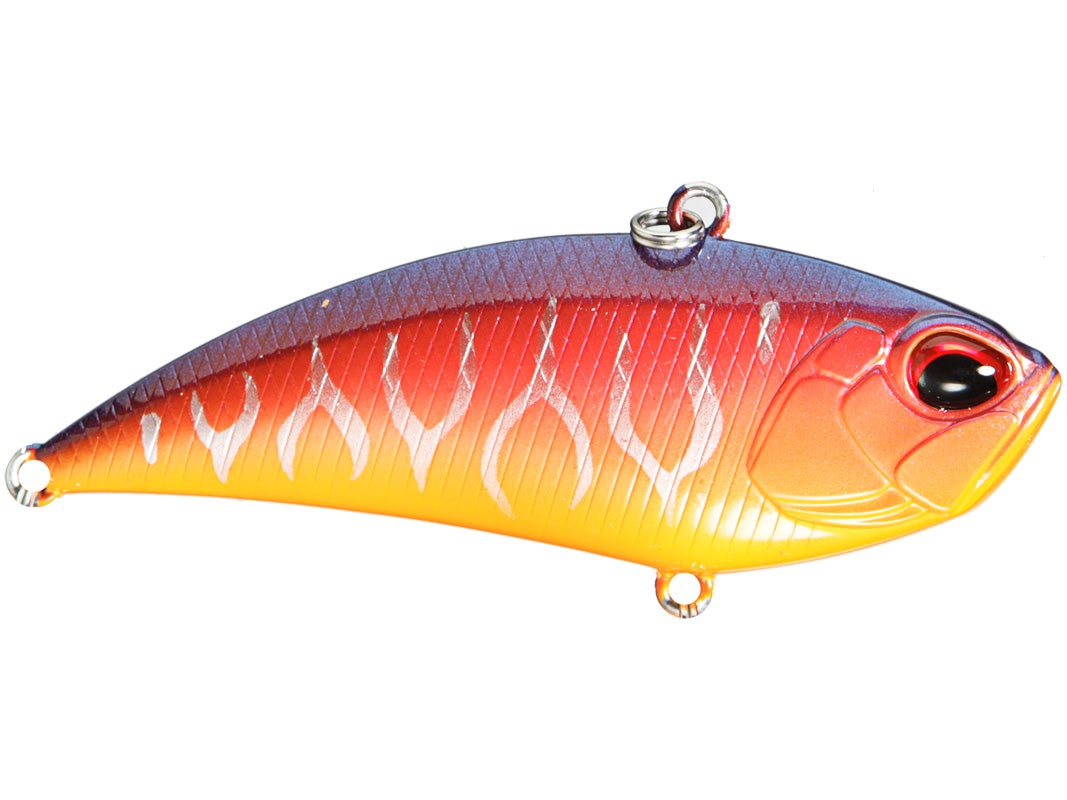 Today's Daily Special
Our Regular Price $13.99
You Save $3.49 25%Off
Versatile and deadly, the Duo Realis G-Fix Vibration Tungsten Lipless Crankbait has a look, sound, and performance that sets it apart from every other lipless crankbait on the market. Built with the same, super-thin profile as its lighter twin brother, the Duo Realis G-Fix Vibration Tungsten Lipless Crankbait employs tungsten ball bearings versus steel for increased weight and a unique sound.
On a straight retrieve, the heavier profile of the Duo Realis G-Fix Vibration Tungsten Lipless Crankbait produces a tight shimmy that tracks true at any speed - even blistering fast. When it is ripped or hopped off of the bottom, the increased weight offers a quick rate of fall that is perfect for aggressive jigging.
Internally, the Duo Realis G-Fix Vibration Tungsten Lipless Crankbait holds one 6.0mm tungsten ball bearing and ten 3.0mm tungsten ball bearings that create a devastating underwater racket. In addition, the compact, yet heavy profile also increases casting distance and makes it easier to fish in windy conditions. Whether they're hiding in the grass, staging around deep structure, or hanging on shallow flats, no bass is safe from the Duo Realis G-Fix Vibration Tungsten Lipless Crankbait.
| | | |
| --- | --- | --- |
| Duo Realis | Length | Weight |
| G-Fix Tungsten Lipless Crank 62 | 2-1/2" | 1/2oz |
| G-Fix Tungsten Lipless Crank 68 | 2-5/8" | 3/4oz |

Click on the logo to read their review.
14 Colors
More From Duo Realis Crankbaits
Customer Reviews
Comments: The G-Fix Vibration is honestly a great bait! Caster further with less effort, more accurate, vibration was a little sutble & I was worried about that until I took into a pool and watched it. Out in the water I caught largies and smallies. I really like this bait its different. I don't know what that guy was saying about the paint I have several & all have worn correctly. I think we have a dis honest hater in the group. If you are a serious tournament angler, this bait gives you a refreshing addition to your vib baits. I like the sizes, they are more compact and get through vegies better. Cool JDM bait. Keep up the innovation you guys. smart bait.
From: J.B.: WI 7/9/15

Comments: This is a great lipless bait, vibration is great, casts better than any lure iI have and you can fish it at a variety of depths. But make sure to replace the hooks, Duo makes great baits but the hooks are garbage, I lost all three fish I hooked on this bait my first time out with it.
From: Eric: Washington D.C. 5/30/15

Comments: great lure cast far and the vibration is amazing basically calls fish to it. Caught many bass and today a nice 24" rockfish from customers pier on lunch break!! However I would recommend a faster reel than my Abu winch (5.4-1)has trouble keeping up with it. By the way no problems with paint thus far
From: Matt: Deale, MD 10/13/14

Comments: I picked up a bunch of these from TW with high hopes, they did catch a bunch of bass, walleye, and pike, however, the paint is terrible on these. The lures look so good when you get them, only to have it start flaking off after every fish and every cast. For a $14 RT I expected a little better. I will stick with the Rapala X-Rap Clackin Trap from now on, they also work wonders.
From: Justin: Northern, WI 6/2/14

Comments: If your looking for a vibration bait that will cast a mile and get to the target depth quickly... look no further! The G-Fix vib68 is my go to vibration bait for fishing deep grass on ledges or humps. It casts a mile, gets down quickly and slices through grass easily...The tungsten weighting system allows for an incredibly thin and compact profile. These baits are tuned and ready for the water right off the shelf! I can't wait to see the rest of the G-Fix line up!
From: Walt: TX 5/20/14