EZ-Cull-RZ Colored Culling System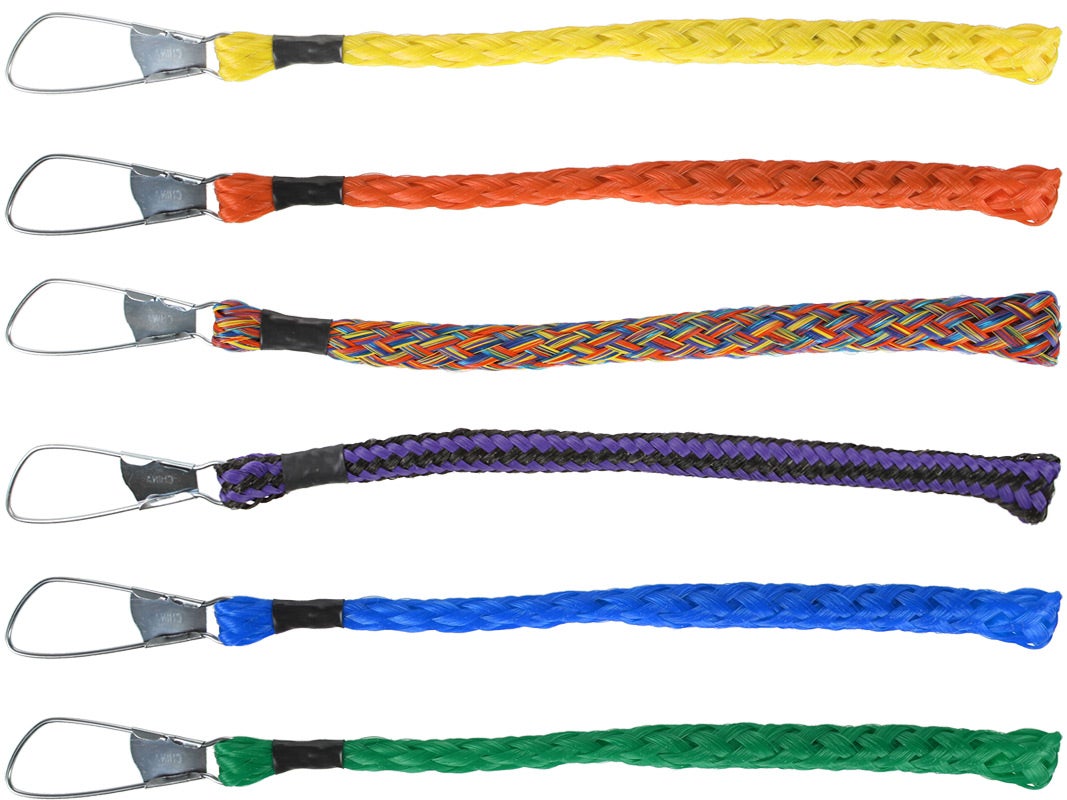 The EZ-Cull-RZ Culling System from Bass Widow Products is simple and fast, which is exactly what you need come tournament time. It features positive locking, stainless steel snaps that won't pull off the fish in your livewell during a tense culling situation. The permanently colored floating nylon ropes are stiff and won't tangle with the other floats either. Culling the right fish is now quicker and easier than ever. The EZ-Cull-RZ System also comes complete with a color-coded pad for recording weights. The Single Set is perfect for any tournament when the limit is 5 or 6 bass, or consider the Team Set when handling larger quantities of fish. Whichever system is right for you, you won't find a simpler culling system anywhere than the EZ-Cull-RZ Culling System.
2 Colors
More From EZ Cull Culling Systems
Customer Reviews
Comments: My first set were galvanized clips, took a few years to rust even tho I would hang them out to dry. ordered up a second set, and they came with stainless clips, no problems yet . That has been 3 yrs. now. Very pleased with the newer set.
From: Roger: Prescott, AZ 12/10/14

Comments: Had my for 2-3 years now no rust, but keep in mind these do not all weigh the same. So fi you beam em, be mindful that the weights of the ropes are not all the same. 5 of mine were close but the 6th was way heavier

From: Dan: Rochester, NY

Comments: The clips rust.........badly. I fish in tidal water in Northwest Florida and the relatively small amount of saltwater that mixes with fresh water in the lower ends of the river systems causes rapid oxidation. If the clips were replaced with stainless steel clips with a positive locking system, this would be the best culling system available. The ropes float very well, are highly visible even in a dark livewell (why don't all manufacturers use white livewells?) and because they don't use floats, the culling ropes don't get tangled. However, all these positives can't overcome the problem of clips that rust shut and eventually break due to corrosion.

From: Mike: Panama City, FL

Comments: These work well but, my clips have started to rust

From: Trent: Alabama

Comments: Haven't used them to cull yet, but here are my initial comments: Poor Chinese workmanship! I could not open two of the clips without prying them open with a screwdriver. The ends of the clips are blunt. so I had to sharpen them with a dremel tool, about 30 minutes of work. They will undoubtedly rust now.

From: Al: McAllen, TX