EZE-LAP Diamond Pen Type Hook Sharpener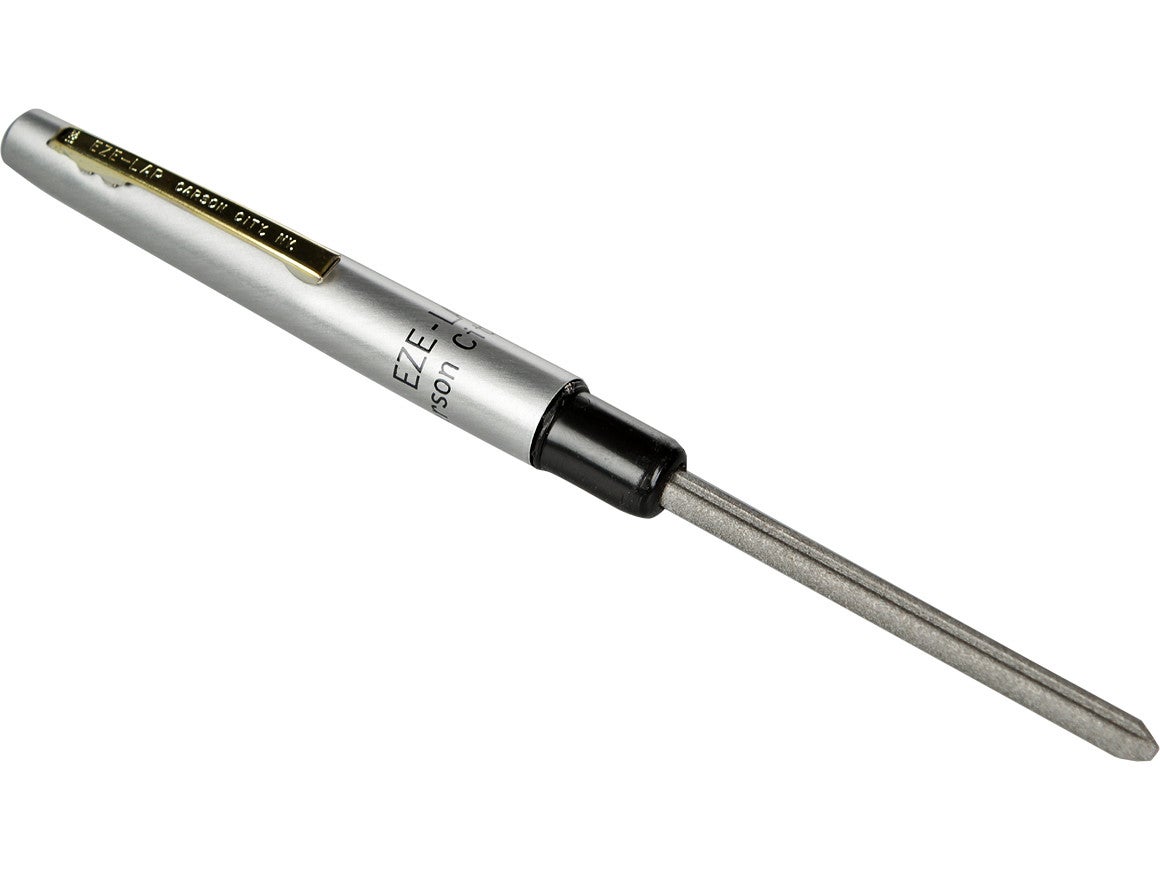 Perfect for stashing in your pocket, the EZE-LAP Diamond Pen Type Hook Sharpener features a 2" diamond D-shaped shaft with a groove especially for sharpening fish hooks. Its cap can be used to cover the sharpening shaft when not in use, and also serves as the handle when sharpening. Great for sharpening your knives, scissors, hooks, tools, etc.
EZE-LAP has been a pioneer of diamond sharpeners since the early 1970's - offering the flattest, most consistent diamond sharpeners on the market today. You'll be amazed by the quality and consistency of the finishes that the EZE-LAP Diamond Pen Type Hook Sharpener provides.
Made in the USA
More From EZE-LAP Diamond Hook Sharpeners
Customer Reviews
Comments: This is an awesome hook sharpener and will resharpen a hook quickly. Most high end hooks come extremely sharp but it always seems like you eventually hang your lure on a rock or something hard. Once that happens there is a good chance your hook point is no longer sharp. I keep this in my pocket when fishing because it is faster to sharpen that hook then it is to retie. If you are in a tournament seconds can make all the difference.
From: Wade: Meadow Vista, CA 3/2/16

Comments: Compact, quality hook sharpener. Great product for my hooks and fillet knife. Worth the price.

From: M: Vancouver, Canada

Comments: One of the best hook sharpeners I've ever used. It also works very well on knives (fillet, chef's, paring, etc...). Well worth the small price, and then some!

From: Eric: Ottawa, Ontario, Canada