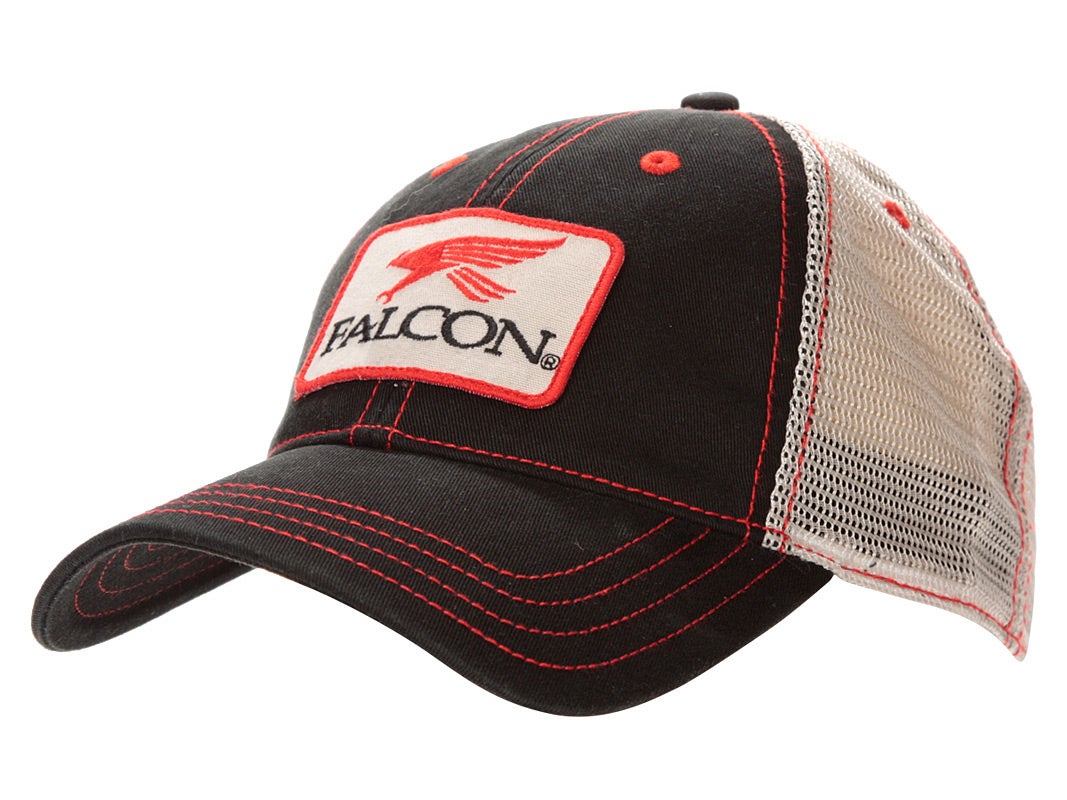 Falcon Rods have earned the respect of anglers across the country, and a place on the deck of many a bass boat. Offering custom quality just like Falcon rods and reels, the Falcon Trucker Hat delivers the same classic appeal - along with premium comfort all its own.
More From Falcon Apparel
Customer Reviews
Comments: I bought this hat last year and it fit perfect then I lost it so I bought another one bout a week ago & it wouldn't fit. It was way to small.
From: Chandler: Montgomery, AL 9/23/15

Comments: I can't figure out what everybody is talking about. I'm 6' and 300 and this cap fits my big ol' melon just fine on the third hole. There must be two different versions of this cap out there.
From: Larry: Edmond, OK 4/21/15

Comments: I bought this hat for me but like the other reviews it should be labeled for kids. I gave it to my 7 year old son and it fits him great and he loves it. Do not buy this unless you are getting it for a young child.

From: Stephen: Chattanooga, TN, USA

Comments: I'll second everyone's comments here...buy this for a 10yr old or less...no doubt it should be marked "for Children". Don't think you might be able to pull it off...it was way to small for my girlfriend as well. You'll just be wasting $ on the return shipping (like me)

From: David
Comments: Bought one of these, as Falcon's are my favorite sticks. This thing might fit a 3 year old--but thats it. Even on the last snap, it would barely fit on my noggin--funny, as its even too small for my girlfriend. Must not have tried these babies on before they started selling them. If you have a head the size of a baseball--you will love it

From: Brad
Comments: when i recieved me new falcon hat i was stoked to get it and try it on.. well i love the look feel style.. but the one thing i find that i dont like is the hat runs really small... i normally wear fitted hats that are l/xl in size.. well this hat fits like its a smedium... wearing this hat i feel like a bobblehead doll!! im almost at the point of taking the patch off and getting it sewn on another hat that fits better.. thanks!

From: Russell: Acworth, GA

Comments: sweet hat! very cool looking. it's actually a very deep navy blue instead of black (to me it looks black here and on falcon's website). dang, these run small, though. i don't wear fitted hats, so i'm not sure what size i am, but i have never had a problem fitting into an adjustable hat. with this hat, i have to keep it on the very last snap and secure it so that it won't pop open and fall off my head. don't regret the purchase, though. love it!

From: Dan: WV