Gamakatsu Drop/Split Shot Hooks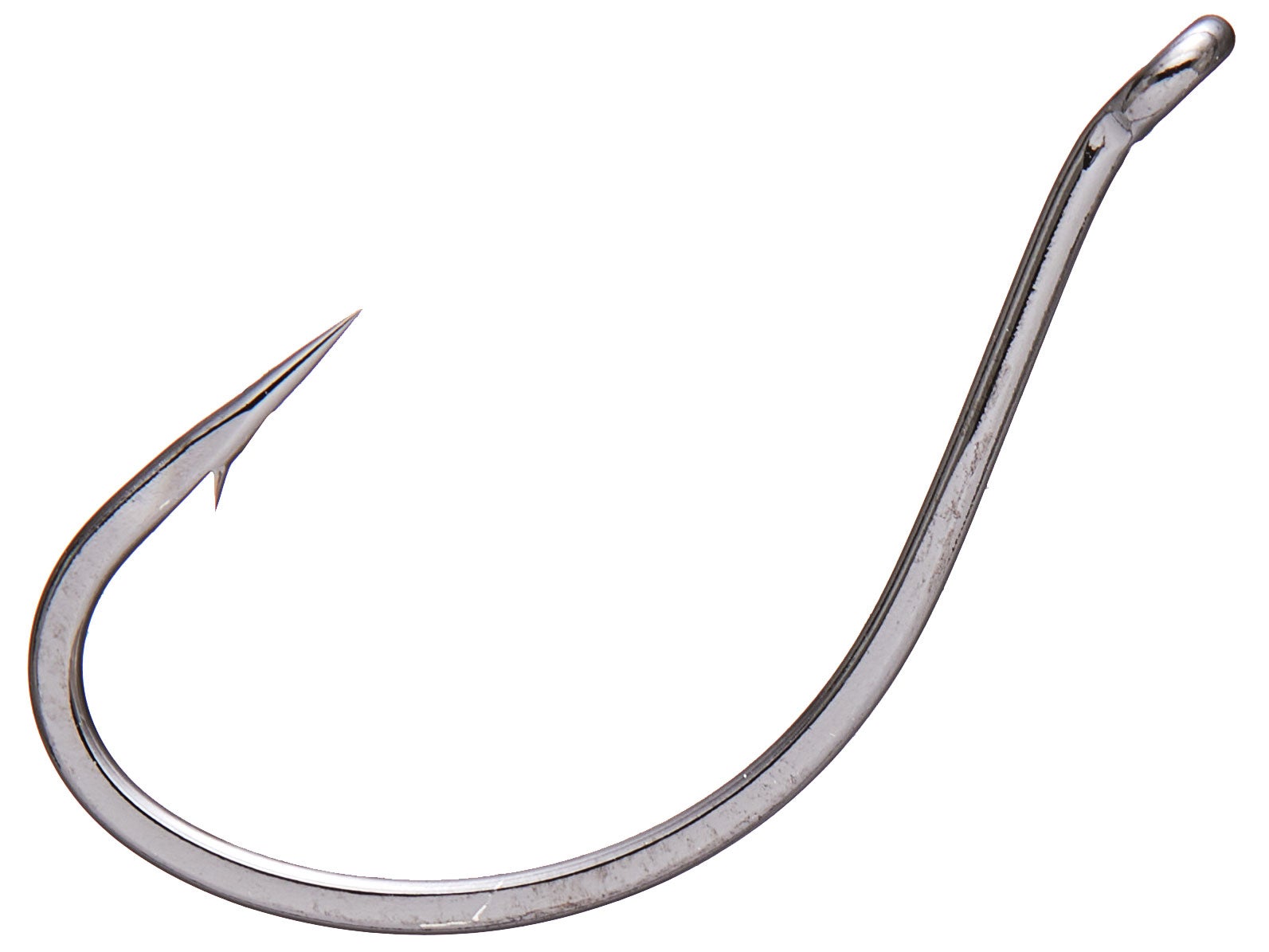 Droppshotting is a specialized technique that requires the right components to make the rig work correctly. You need the right line, the right rod, the right weight, and the right hook. These dropshot hooks from Gamakatsu feature ultra-sharp points that will stick to anything that touches them and a bend behind the point that will hold a nose-hooked worm in the perfect position ninety degrees from the line. The points will penetrate the hard upper lip of a bass and the sharp barb will not let the fish throw the hook when you are playing them in. We offer all the sizes Gamakatsu makes of these hooks and we also offer the economical twenty-five count pro-packs. Be sure to check out the other hooks we offer for dropshotting from Gamakatsu.
Place Your Order
More From Gamakatsu Drop Shot Hooks
Customer Reviews
Comments: These ss/ds hooks are the best drop shot hooks I've used. I hook up better with these than I do with Owner Mosquitos or VMC spin shots. I use the size 2 hooks with a swivel 18" above the hook and Lunker City Bakudan weights in anywhere from 10-40 fow, primarily in the Summer for bass. I've have had great success. They just work, and that's what I need. Maintenance free fishing.
From: Eric: CT 10/2/16
Comments: Great hooks, Super Strong & Sharp!

From: Christian: Ocean County, NJ

Comments: These are the best hooks made for dropshot. Does not require sharpening out of the package. I have not tried the Hayubosa hooks yet but they look pretty good too. Ill let ya know soon.

From: Nathan: Pasco, WA

Comments: I was sight fishing with a wacky rigged 5" senko without using an o-ring. I was using the 1/0 size which seemed a bit small. I missed a lot of hook sets so please go with the 2/0 or 3/0 size or you might use an o-ring so you have less plastic impeding the hook set.

From: Raul: Escondido, CA

Comments: Great hooks, i use #1 and 1/0 for dropshotting halibut in southern california and they've held up to a 30" butt with out problems. Super sharp and strong!

From: Adam: Anaheim, CA