Gamakatsu G-Finesse Series Wacky Jig Head 3pk - $6.99
FLW pro, Shin Fukae, designed the Gamakatsu G-Finesse Series Wacky Jig Head to be one of the most snag proof wacky jig heads available. It features a dual titanium weedguard that is flexible enough to not inhibit bites, but stout and resilient enough to deflect snags when working your lure through brush piles, trees, etc. It also won't get bent out shape as easily as stainless steel. Fukae even designed the head with a unique oval shape and recessed line eye to help it come through cover more easily than the traditional round head of most wacky jigs. Available in black and green pumpkin, the Gamakatsu G-Finesse Series Wacky Jig Head also features a specifically designed hook that holds your bait in place, and allows you to better impart action to your bait, while also facilitating better hooksets.
Comments: The best Wacky jig head I have tried. The wiggle action is incredible if you rig the right worm.

From: Larry: Charlotte, NC

Comments: I used this for shaky head and it works great. The weed gourd is super strong. I love these for wacky too.

From: Trevor: FL

Comments: This gammy weedless is the "BEST", I literally went 2 the reservoir at the worst part of the day per fishing terms(late afternoon) an just smacked 'em dead. One cast after another, back to back 3lber on the first two casts. After that five more 2lbers to round out the day.. Get them while there instock!!!

From: Louis: The Bay

Comments: Best weedless and snagless jig head i have ever used. Excellent design i must say.

From: Warren: Canada

Comments: good design, awsome hook, works great with senko. very deadly.

From: Tom: WI

Comments: These things are the best when it comes to throwing a "flick shake" the weed guard stays put and the hook is razor sharp! buy them!

From: Jesse: Phx, AZ

***Note: If you have questions about this product or need assistance with an order please email your questions to info@tacklewarehouse.com
View Large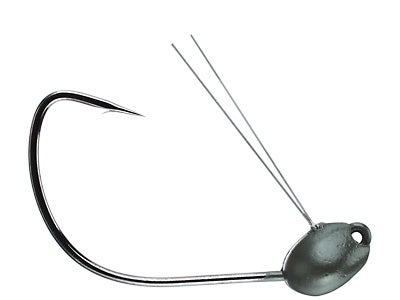 2 Available Colors
More Gamakatsu Jigheads