Gamakatsu Superline EWG Weighted Hook 5pk - $4.49
Gamakatsu's most popular worm hook would have to be the EWG. It was only a matter of time before they designed a new version, the "Weighted Superline EWG". Developed with the braided line fishermen in mind, it was designed with a heavier wire to withstand the demands of today's braids but also weighted for when a slower presentation is needed. Whether your flippin' or pitchin', your favorite tube or stick bait, in heavy cover or swimming your bait at the perfect speed, the "Weighted Superline EWG should be in your arsenal.
Comments: These are by far the best jerk bait/ swim bait hooks I have used. If you use jerk baits or swim baits, you need to at least try these out. Those who tear up their bait that easily don't use very durable baits. Sure, a Yamamoto senko will only catch one fish before it is unfishable, but I have used these for quite some time now and will continue to use them. If you are worried about tearing up your bait, get the screw on attachments, but I never need them.

Comments: Do not buy these. All they are good for is ripping up your baits wasting your cash. I will never buy them again and you shouldn't either unless you like being able to catch one fish then have to replace your bait

Comments: Gamakatsu Superline EWG Weighted Hook 5pk The eye of the hook is too big and just rips the swim bait.

***Note: If you have questions about this product or need assistance with an order please email your questions to info@tacklewarehouse.com
View Large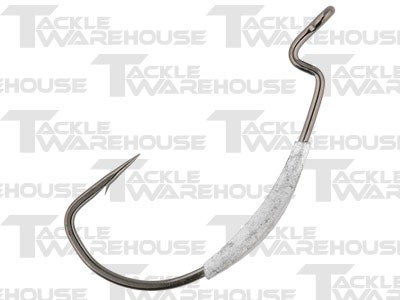 Place Your Order
More Gamakatsu Worm Hooks