Gambler Little Otter 3" 9pk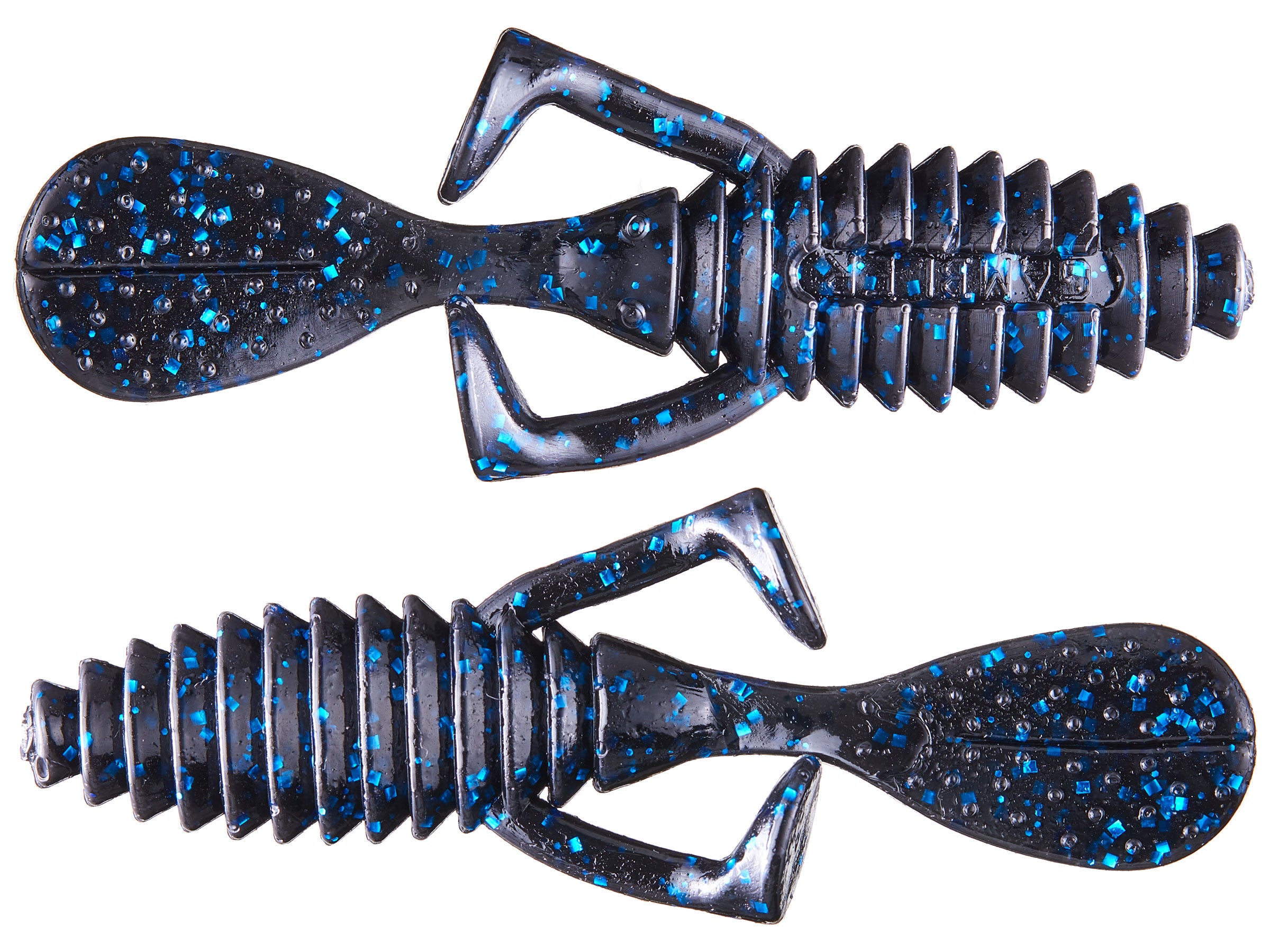 Gambler's 3" Ugly Otter is a compact, versatile bait that has some unique features. On the sides of the bait the smaller paddles lay vertical, which allows for a fluid swimming action. The larger paddle on the end of the bait adds vibration on the fall. The 3" Otter can be flipped into heavy grass mats, triggering a bass to bite even in the most pressured situation. The Otter can be used as a jig trailer for flipping or casting to give the jig a smaller profile while still providing fluttering and swimming action. Fishing the bait by itself for smallmouth bass can be deadly, as it can mimic a crawfish or a dying baitfish. Gambler has a great variety of colors that can be used for muddy water or clear water applications. When it's time to down size or fish compact baits the 3" Ugly Otter is a bait that will catch fish.
9 Colors
More From Gambler Craws and Creatures
Customer Reviews
Comments: Great little bait. Looks awesome on a Bitsy flip jig. Also great for pitching. Might be my favorite beaver style lure.
From: Dante: Laredo, TX 12/4/15

Comments: great trailer and flipping bait. If you put it on the back of a jig it makes the results awesome. The best thing about it is that when it is on the jig you can swim it
From: Rondo: Lake Havasu, AZ 3/20/14
Comments: Very good lure caught a lot of nice fish on it. I rig it on a Texas rig with the lightest weight possible

From: Trevor: Lake Villa, IL

Comments: I flip various baits; different brands. Gambler makes some really good baits; and at a great price. When I want a small bait with action; I pick the Little Otter. One day, on a pressured San Diego lake, my dad caught a 8+ pounder and a 10+ pounder; flippin' grass mats in the summer. I caught a 6+ that day and many other fish. The 8+ and the 10+ were the only two bites he got that day; but they were both on the Gambler Little Otter rigged on a 3/4 oz weight. I caught a few on this bait yesterday; including a 6 pounder. Great little bait; and very durable.

From: ACH: SoCal

Comments: This bait is great, no question. I caught tons of bass on it when it is Texas rigged.

From: Dillon: Niceville, FL

Comments: This bait freaking awesome

From: Jimmy: Topeka, KS