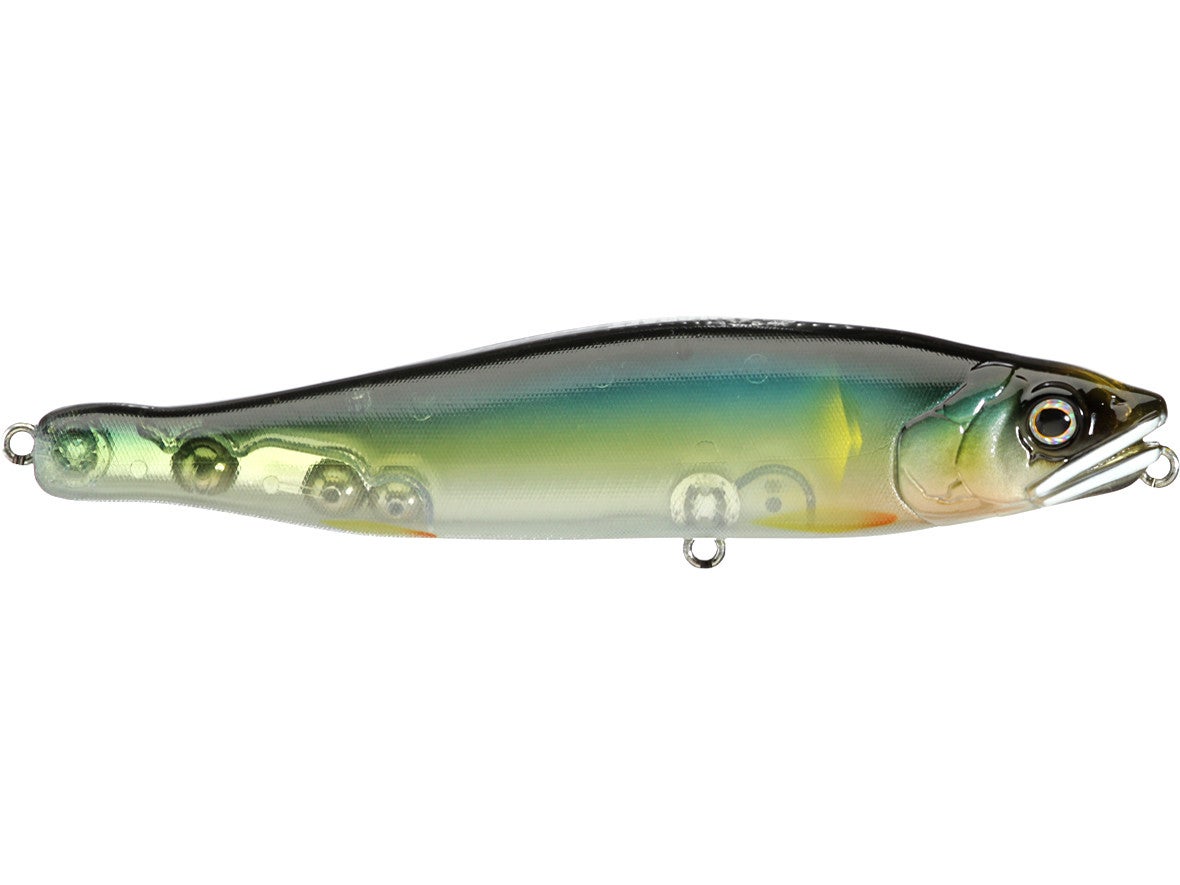 The Gan Craft S Caper gives anglers the ultimate tool for getting bass to turn their attention up towards the surface. Beautifully shaped and precisely weighted, the Gan Craft S Caper saunters across the surface with a smooth walk-the-dog action and leaves an emanating wake in its trail.
Internally, the Gan Craft S Caper features an advanced tungsten knocker that emits a super loud and very distinct tone that will undoubtedly get bass to shift their focus upwards. From end-to-end, the Gan Craft S Caper is covered in intricate details, including realistic 3D eyes, gill plate contours, and finely etched scaling. Armed with two razor-sharp trebles, the Gan Craft S Caper is just what you need to take your topwater game to the next level.
| | | | |
| --- | --- | --- | --- |
| Gan Craft | Length | Weight | Class |
| S Caper | 5-1/2" | 1oz | Topwater |
2 Colors
More From Gan Craft Topwaters
Customer Reviews
No customer reviews have been added yet! Be the first to write something about this product.