Hayabusa FPP Straight Worm Hooks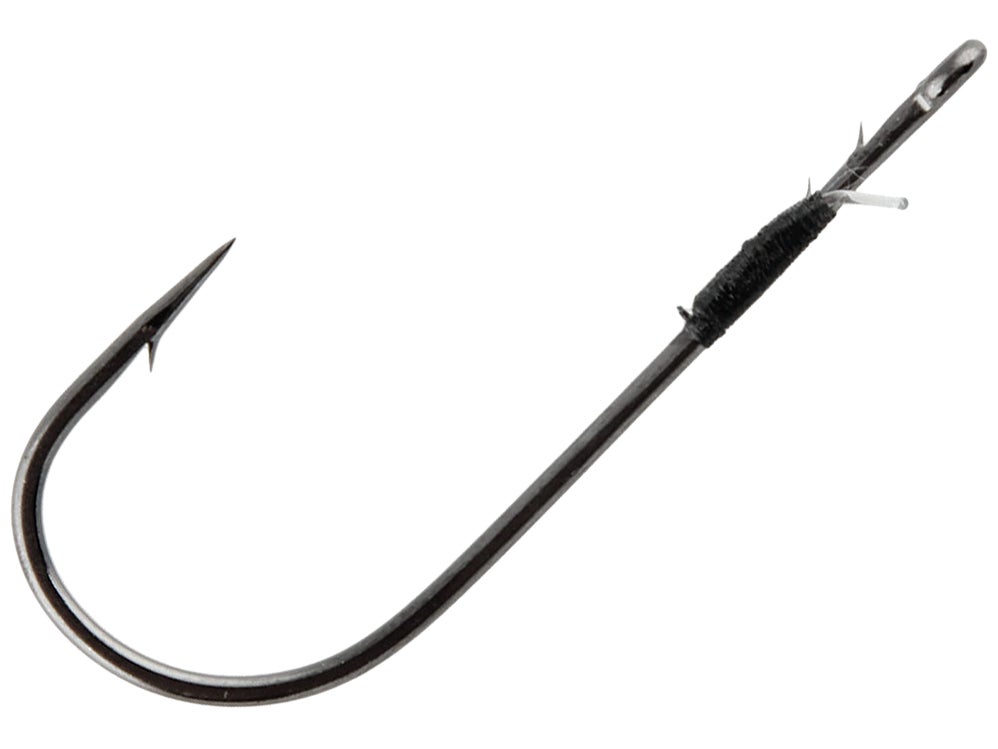 Designed for flipping, pitching and punching, the Hayabusa FPP Straight Worm Hook is perfect for attacking fish in heavy cover. It was tested and refined to provide the ideal balance of hook gap, length of shank and wire thickness. Equipped with a sticky sharp hook point for the fast penetration you need when flipping and pitching, it also features a unique Loop Stopper bait keeper, comprised of a heavy test mono loop that is tied to the hook shank. It keeps your soft plastic from sliding down the hook shank, and still allows you to change out your bait without tearing it. The line eye is also welded shut, making the Hayabusa FPP Straight Worm Hook perfect for tying snell knot with braided line.
Hayabusa - the pride of Japan - has been manufacturing uncompromising, high quality hooks since 1958.
Place Your Order
More From Hayabusa Hooks
More From Tackle Warehouse Exclsuive Terminal Tackle
Customer Reviews
Comments: Had a 4/0 snap in-half on a 5lber at Okeechobee flippin' gator grass... hook is pretty light wire.. I'm gonna stick with my gammy's and hack attacks
From: Tommy: Tampa, FL 1/20/15

Comments: So i got a sample pack of the 1/0 hooks off someone cause i love to fish downsized baits. I got out my 1/0 FFP and paired it with a 1/2oz R2S tungsten and a 3.5" Beaver. first cast i stuck a 6.5# pig. Took like 5 min to get to it and get in the boat. I thought for sure i was going to straighten the hook out. It held up just fine and know i own every size they make best hooks on the market.
From: Michael: Susanville, CA 12/13/14

Comments: Love it the little keeper is amazing doesn't tear up plastics and it actually keeps the lure in place! super sharp as well! i use a lot of the 3/0 but i'm about to order all of the sizes just cause they are so great. tie it on with a snell to maximize your hookups!
From: DX: MN 9/12/14

Comments: I am positively in love with these hooks. I've been using them for about a year now for all my worms, senkos, punching, lizards..etc. Snelling them takes a bit of patience getting the wraps up the shank and over the keeper and barb, but once you do...you are "loaded for bear!" I brought in a 9.5 lbr 2 weeks ago fishing a Reins craw on a 1/0, paired with a Hayabusa finesse skirst and 1/16 sinker and felt I owed it them to write up a review.
From: Scott: San Antonio, TX 3/6/14
Comments: love these hooks just got home from winning a tournament thanks to these hooks about to order a extra pack they a super sharp and the keeper doesn't slip like the gammys and the point doesnt roll either and they go in where you hook them.

From: John: linden NC