Hayabusa FPP Straight Worm Hooks - $3.99 to $4.49
Designed for flipping, pitching and punching, the Hayabusa FPP Straight Worm Hook is perfect for attacking fish in heavy cover. It was tested and refined to provide the ideal balance of hook gap, length of shank and wire thickness. Equipped with a sticky sharp hook point for the fast penetration you need when flipping and pitching, it also features a unique Loop Stopper bait keeper, comprised of a heavy test mono loop that is tied to the hook shank. It keeps your soft plastic from sliding down the hook shank, and still allows you to change out your bait without tearing it. The line eye is also welded shut, making the Hayabusa FPP Straight Worm Hook perfect for tying snell knot with braided line.
Hayabusa - the pride of Japan - has been manufacturing uncompromising, high quality hooks since 1958.
No customer feedback has been added yet! Be the first to write something about this product.
***Note: If you have questions about this product or need assistance with an order please email your questions to info@tacklewarehouse.com
View Large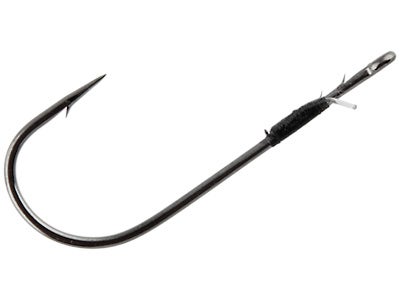 Place Your Order
More Hayabusa Hooks
More Tackle Warehouse Exclsuive Terminal Tackle